Dekala Prismatic™ Smart Color Changing Table Lamp
Dekala Prismatic™ Globe Color Changing Lamp with 16 Million Solid Colors & 9 Dynamic Gradient Lighting Effects. Color Therapy for Sleep, Work...

Products Related To This Item
Buy two will get you 20% off, no code required. (Sunstone is not included)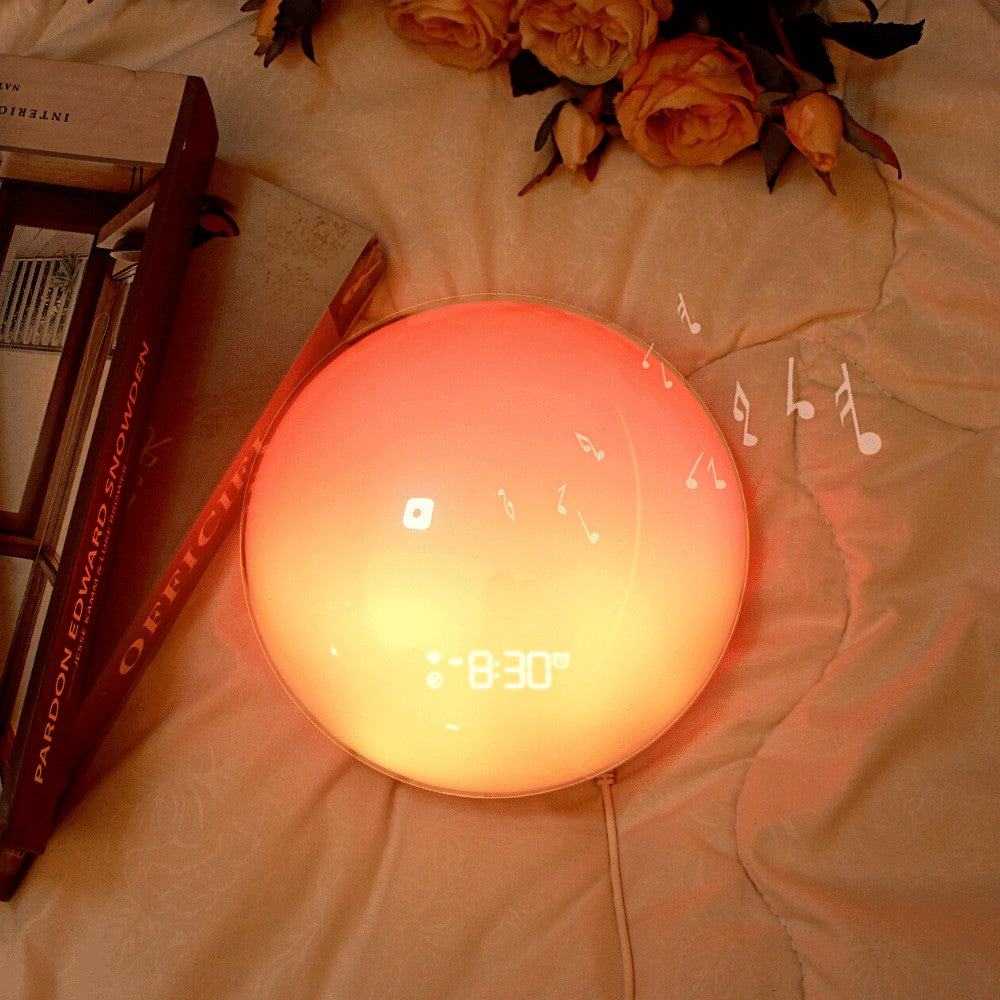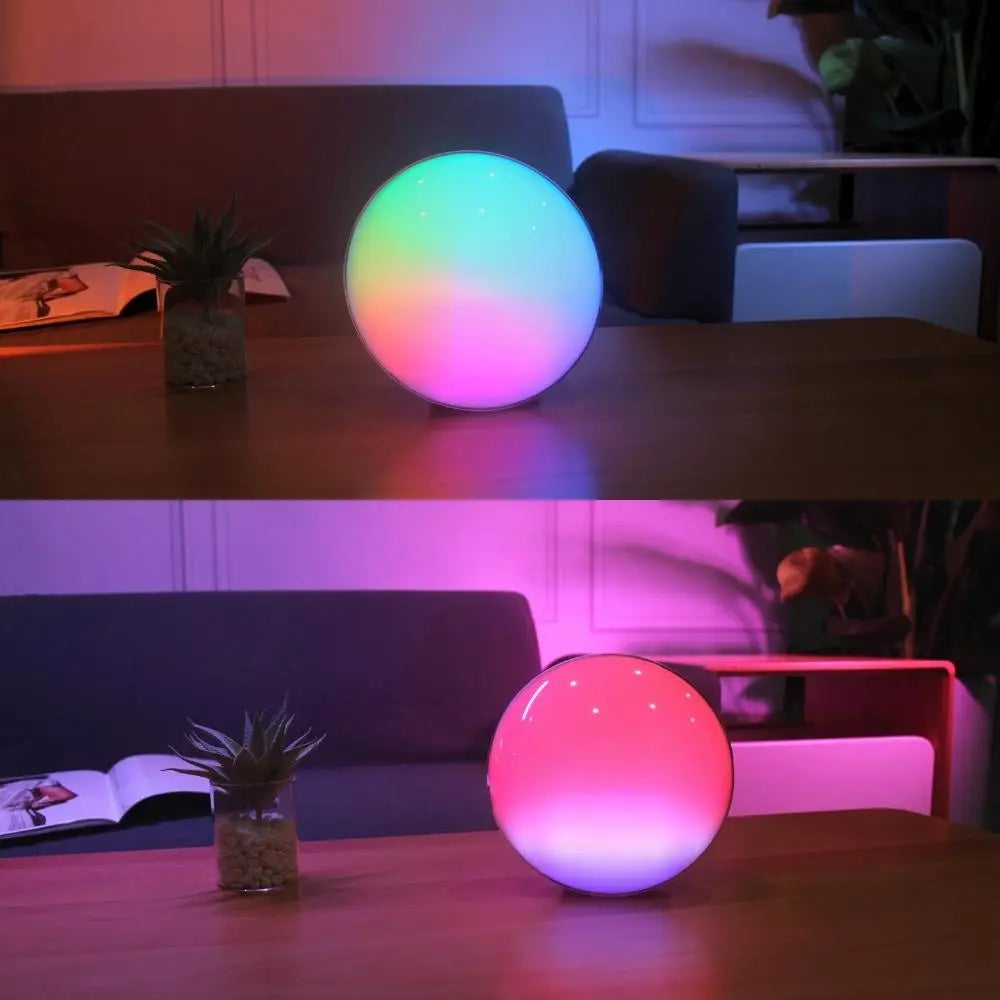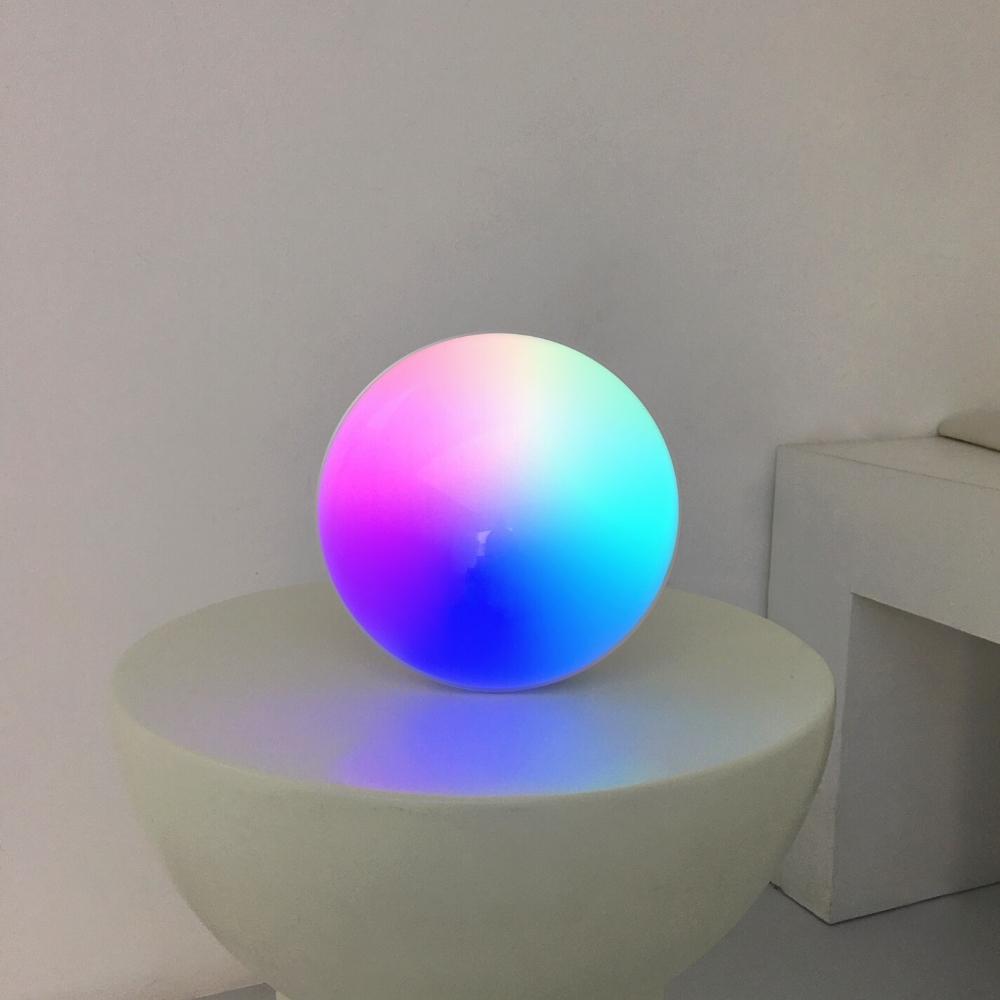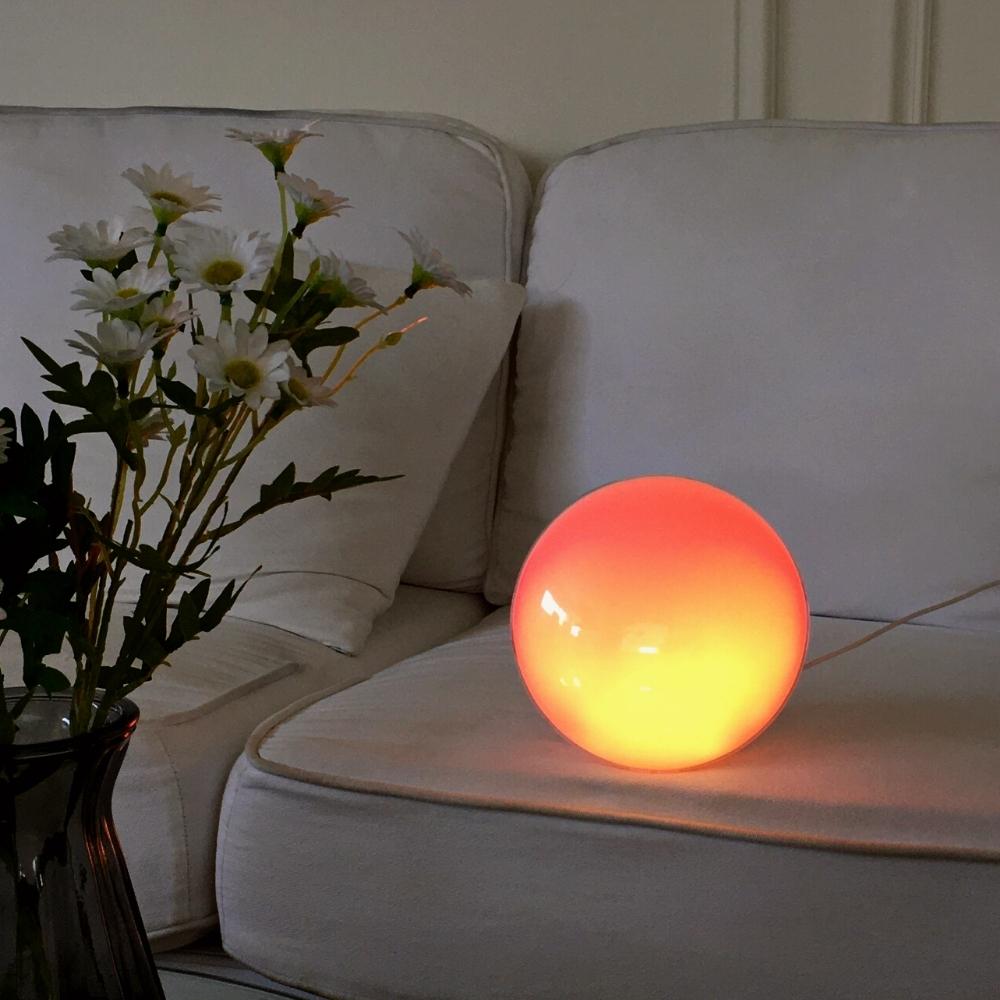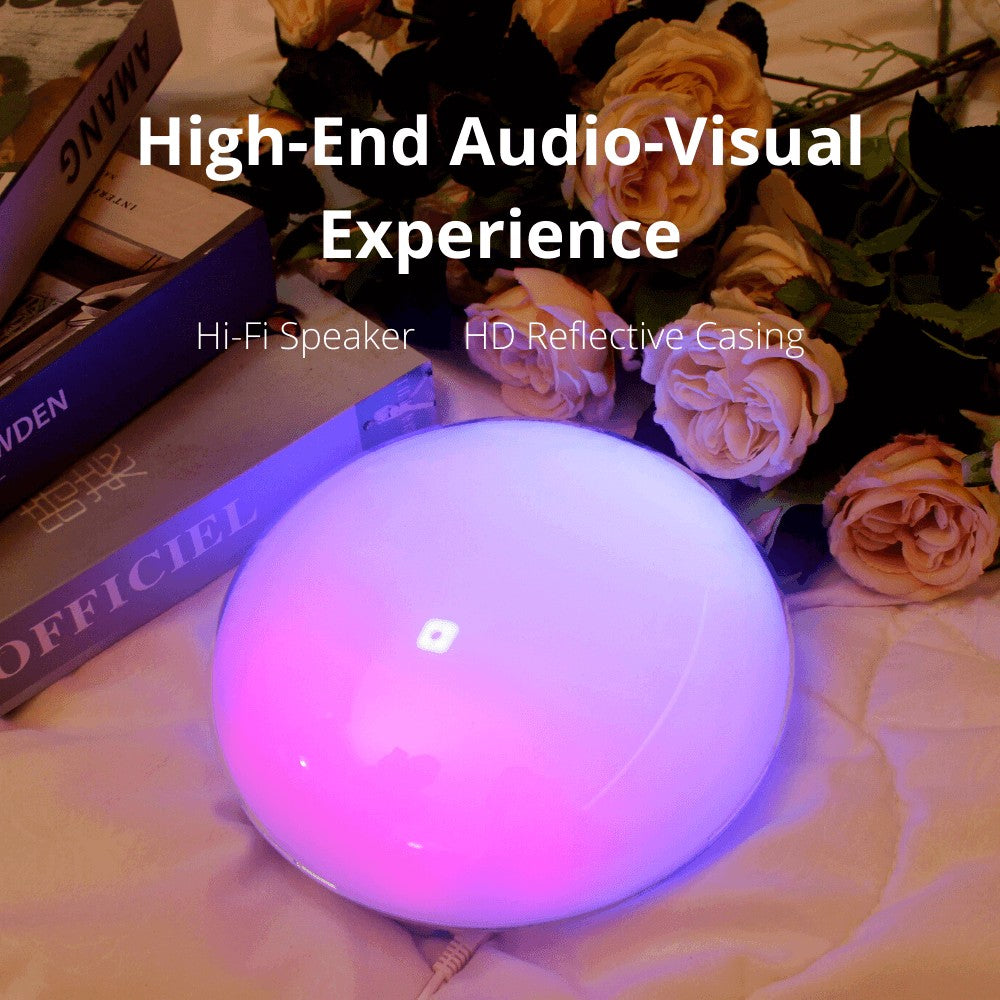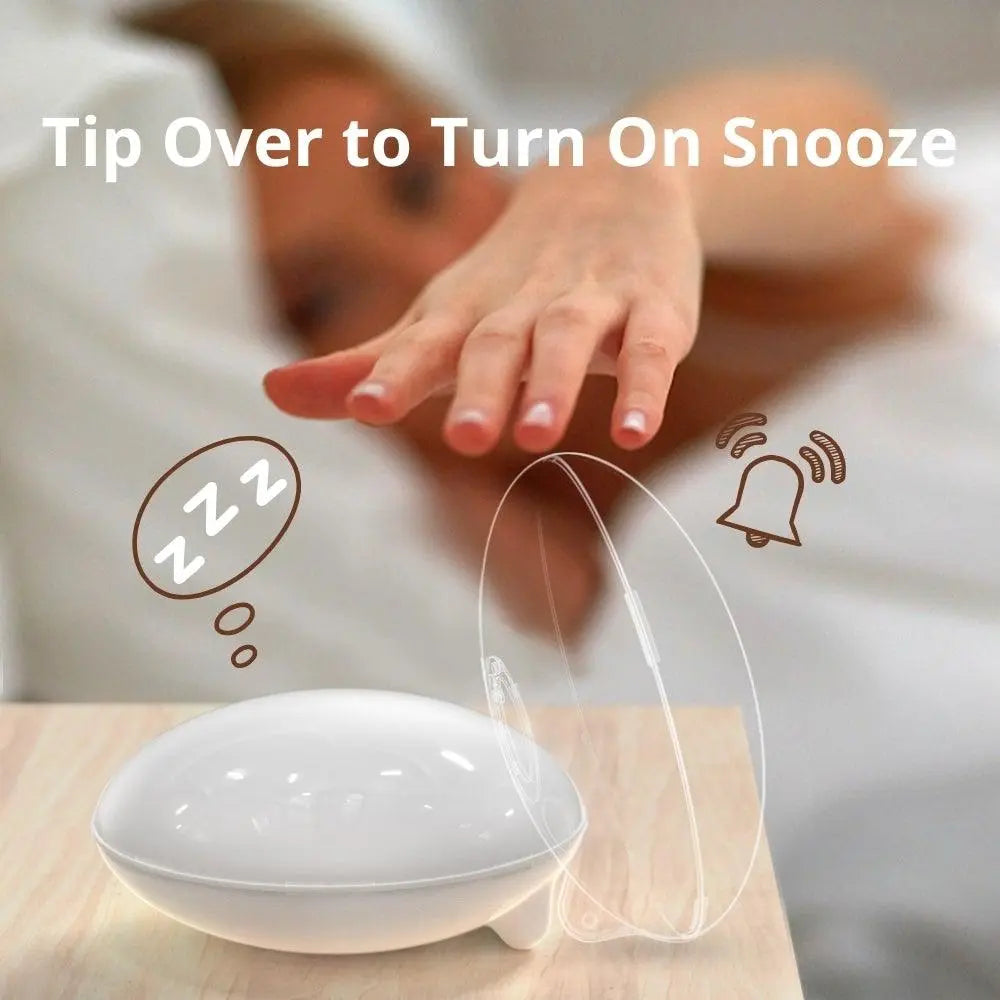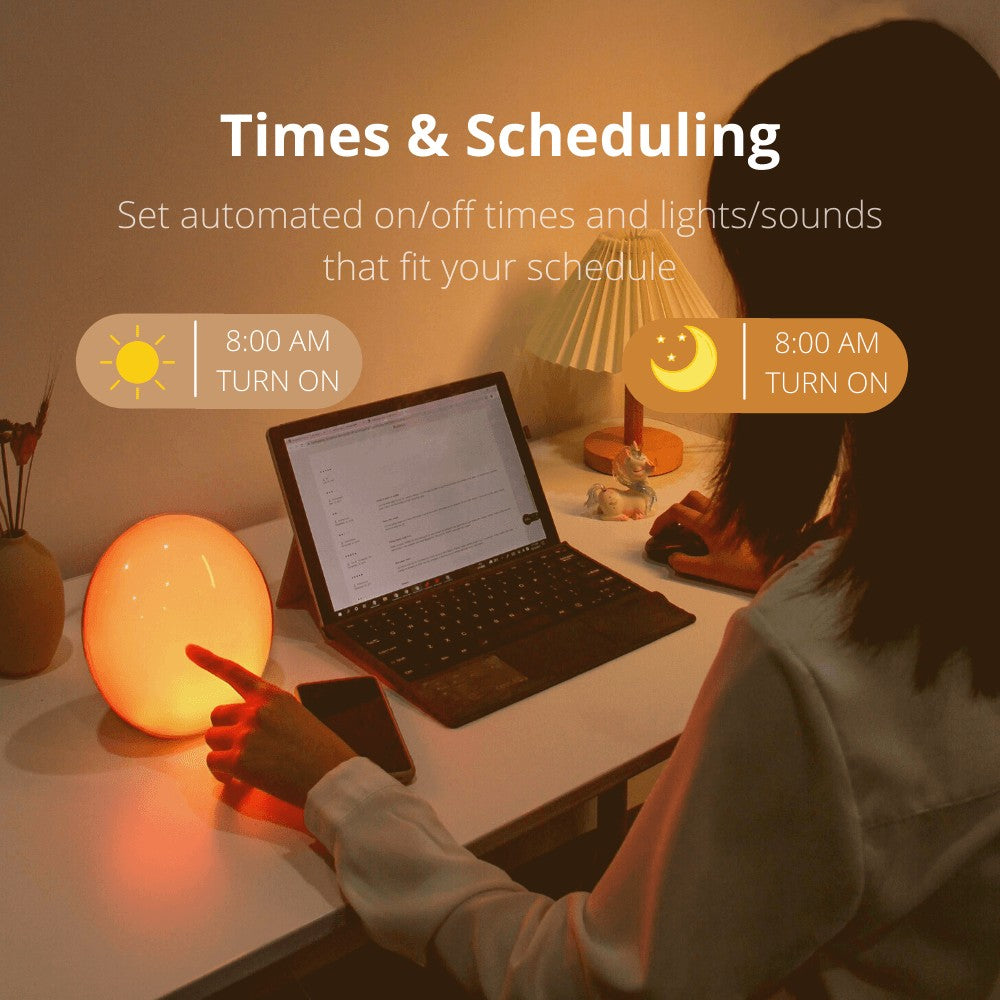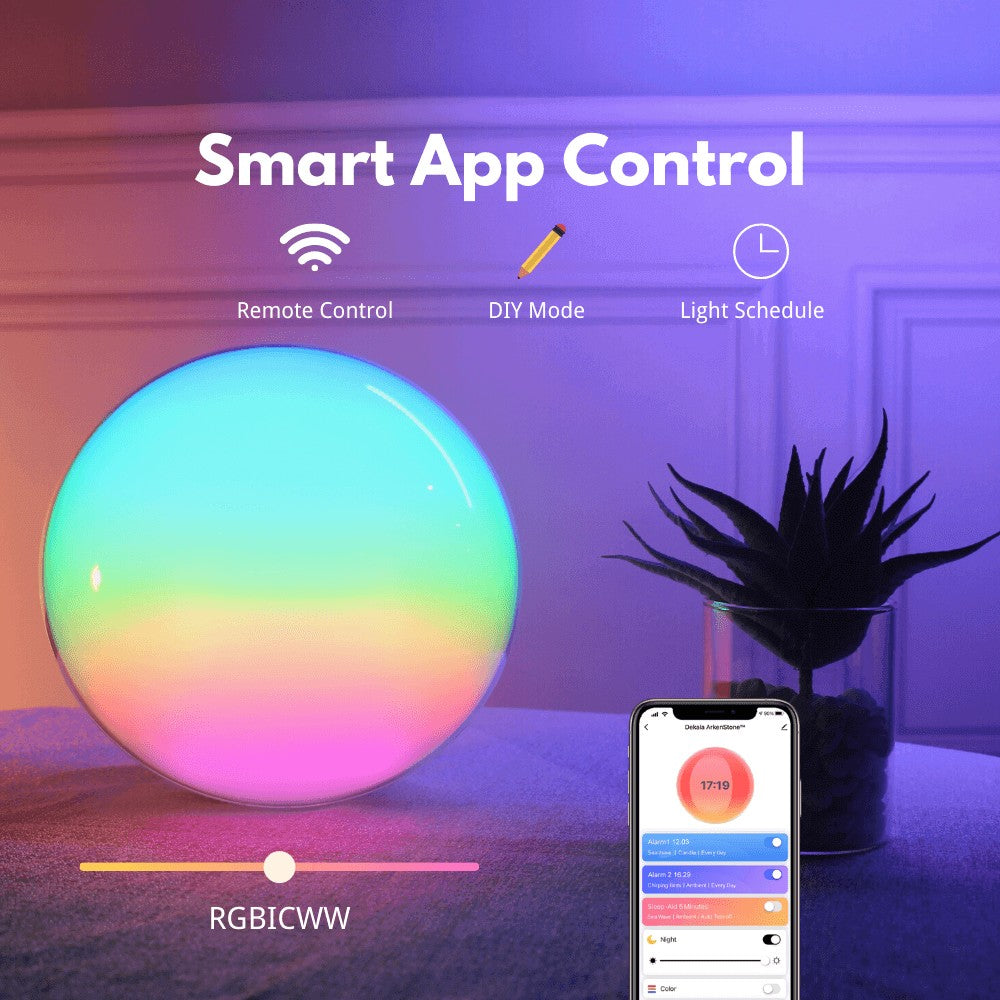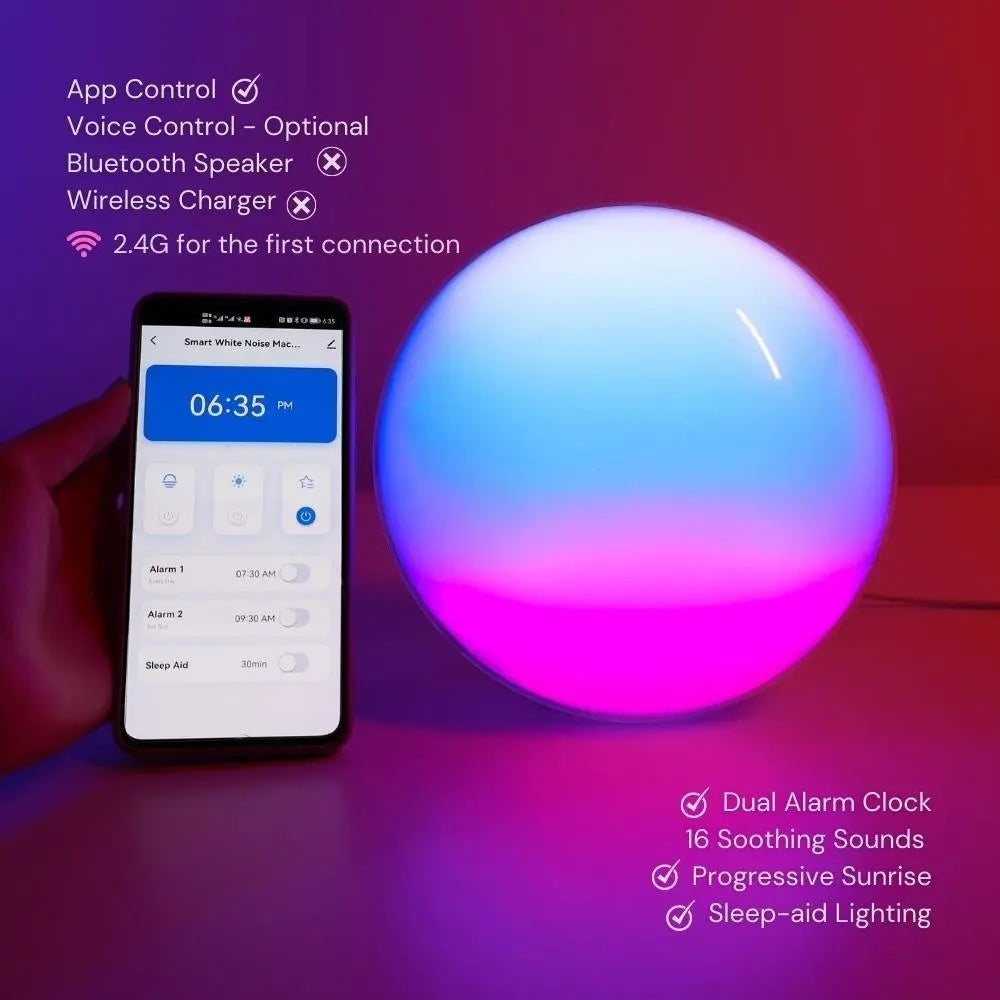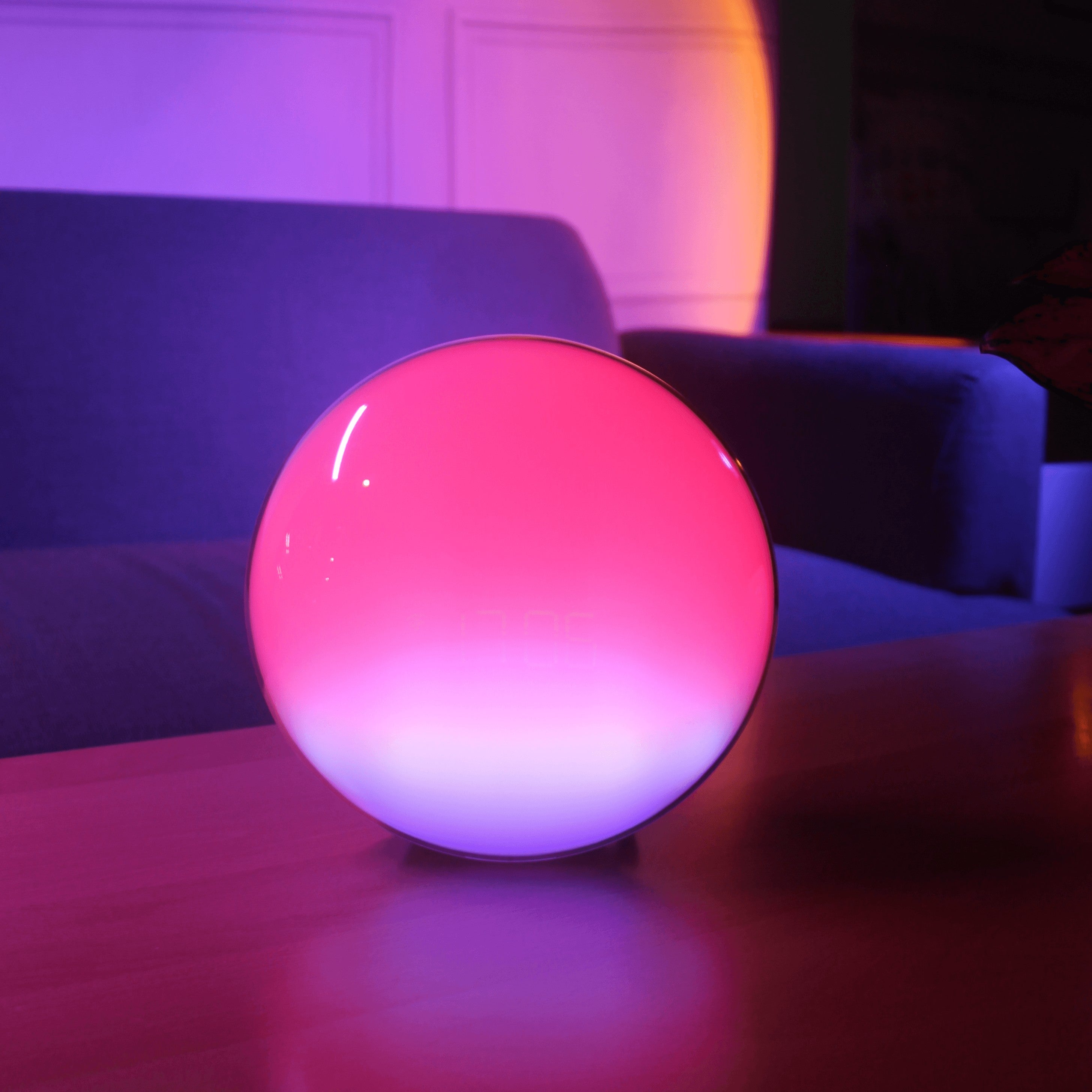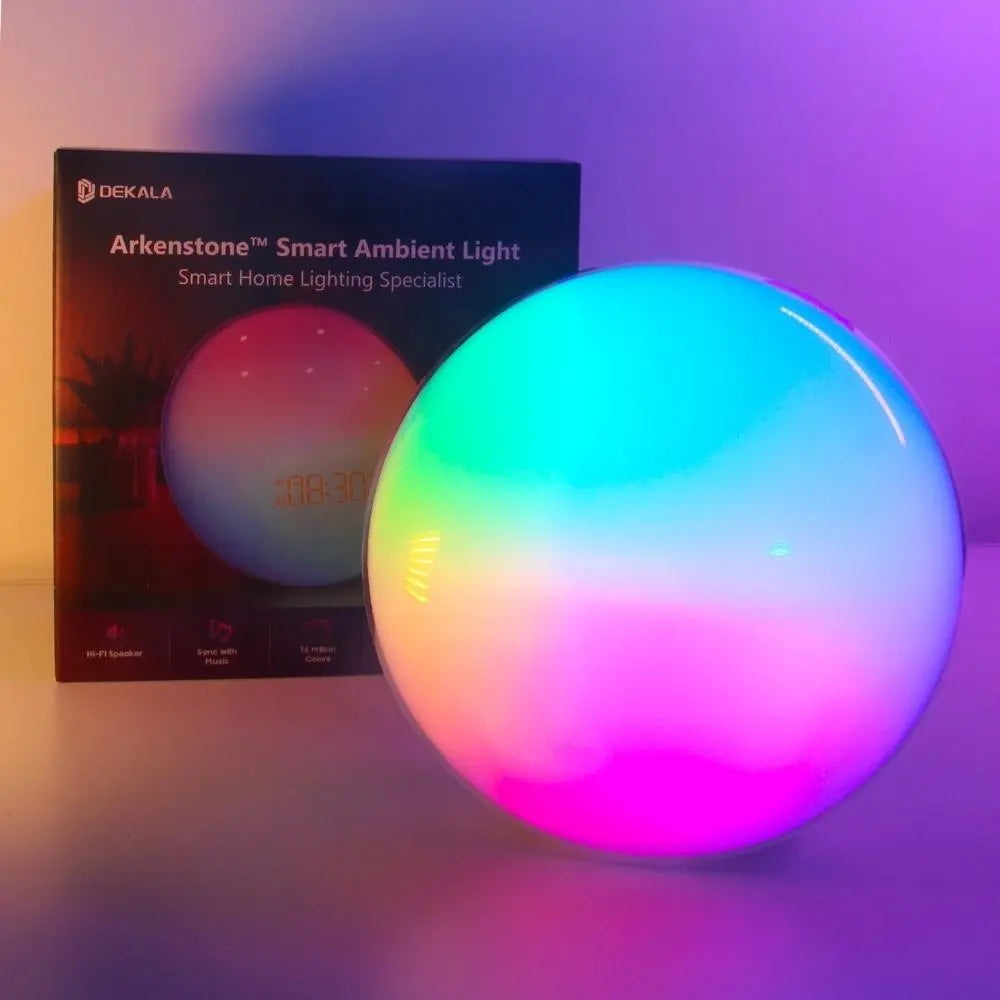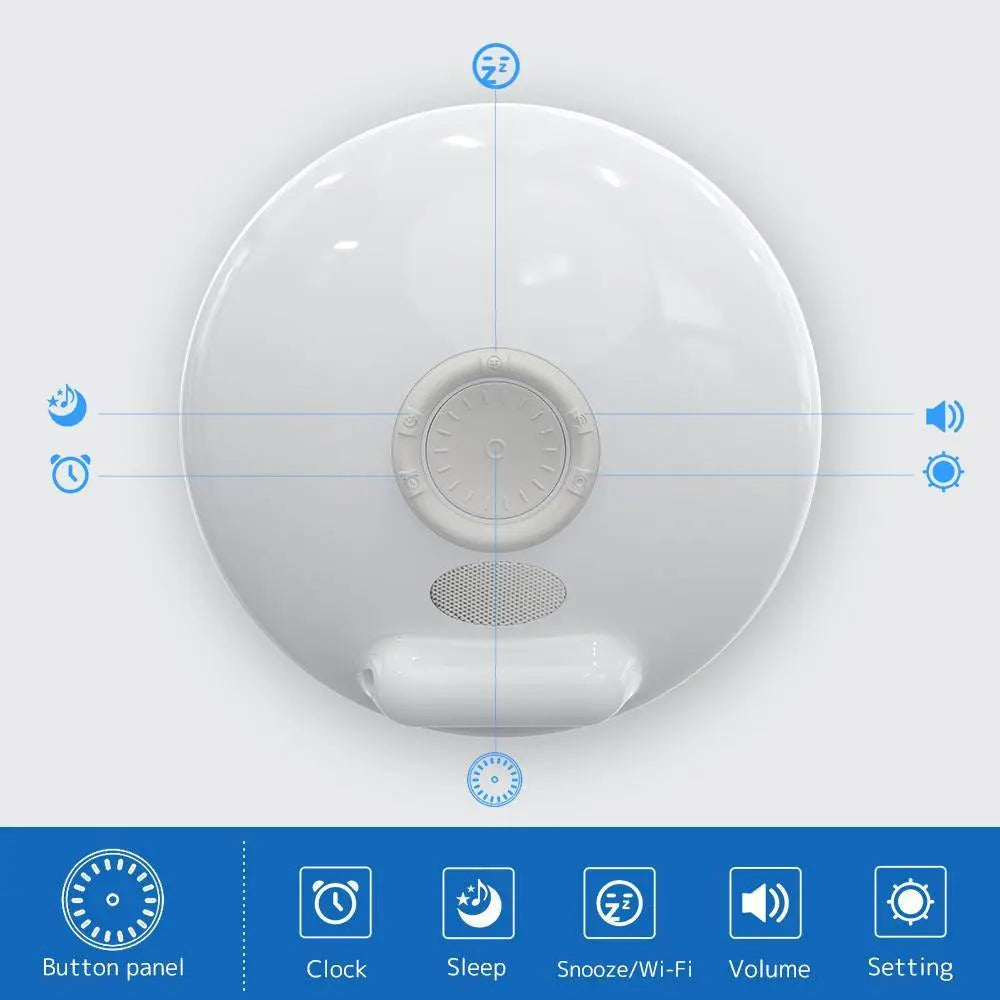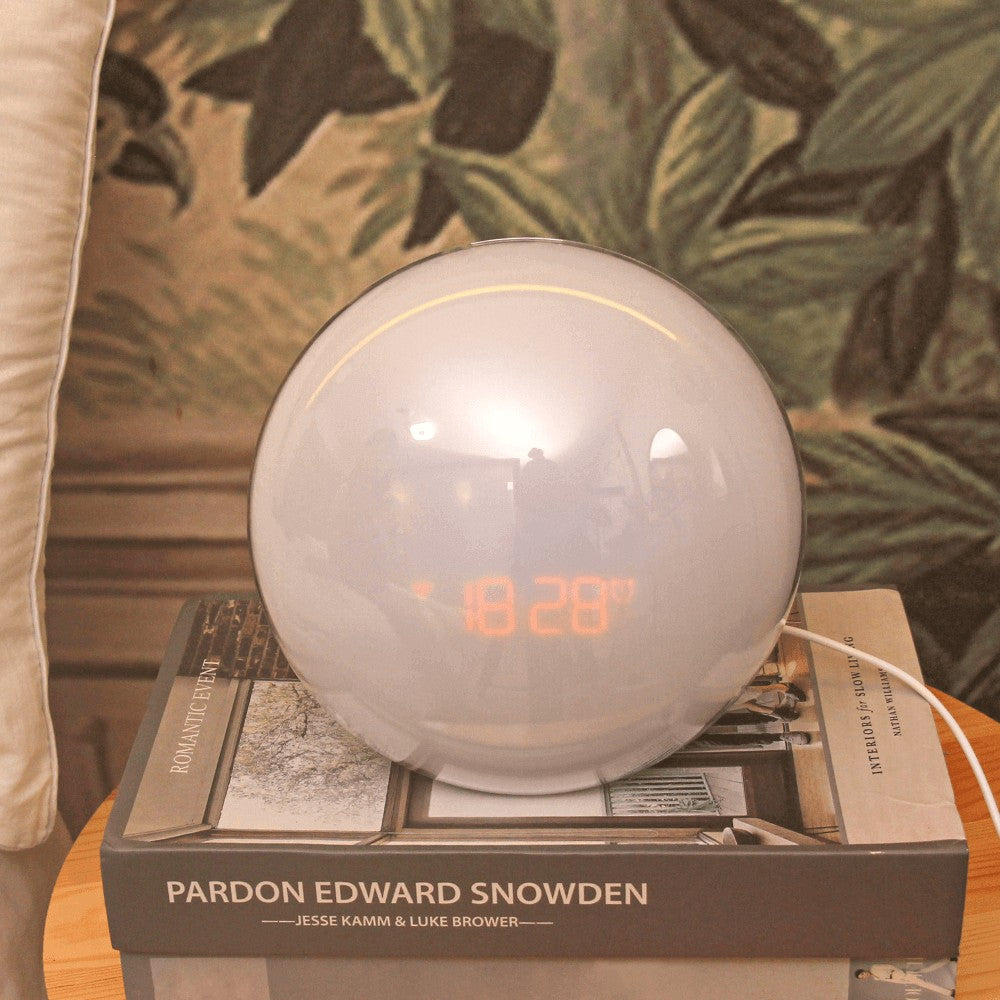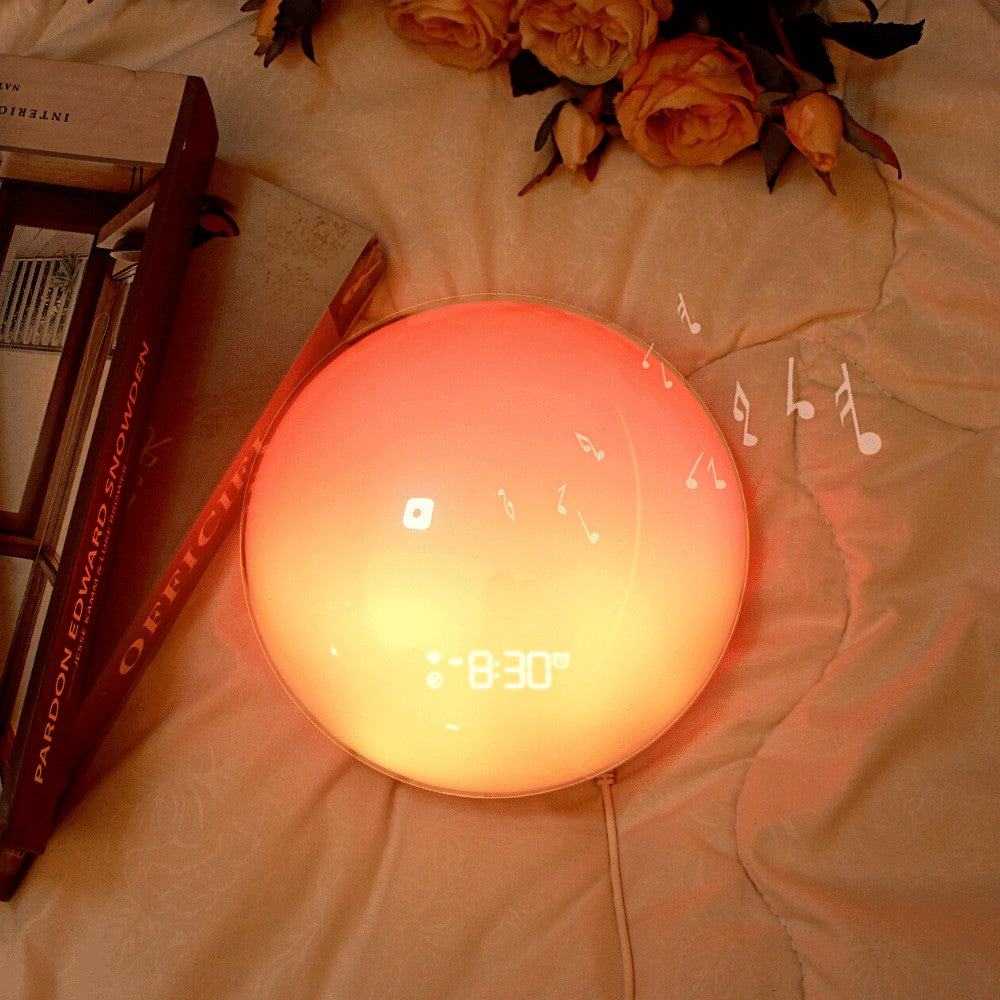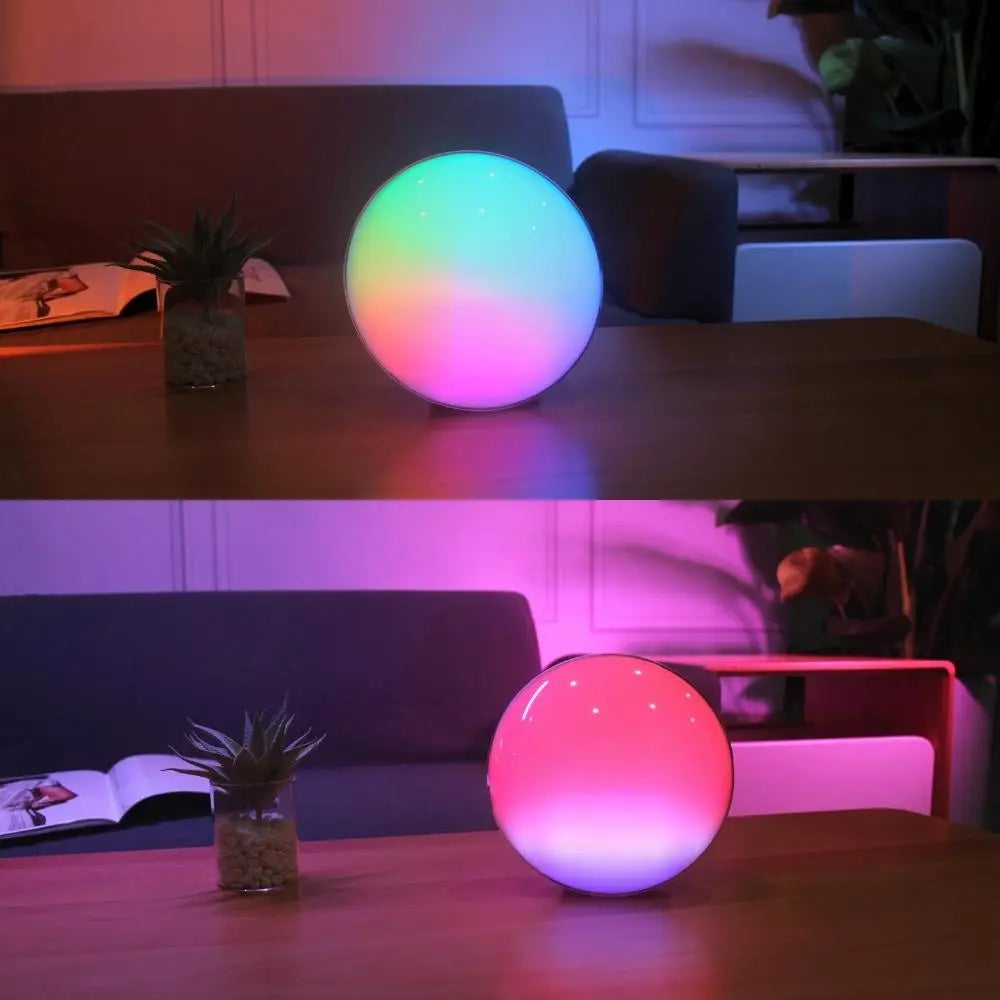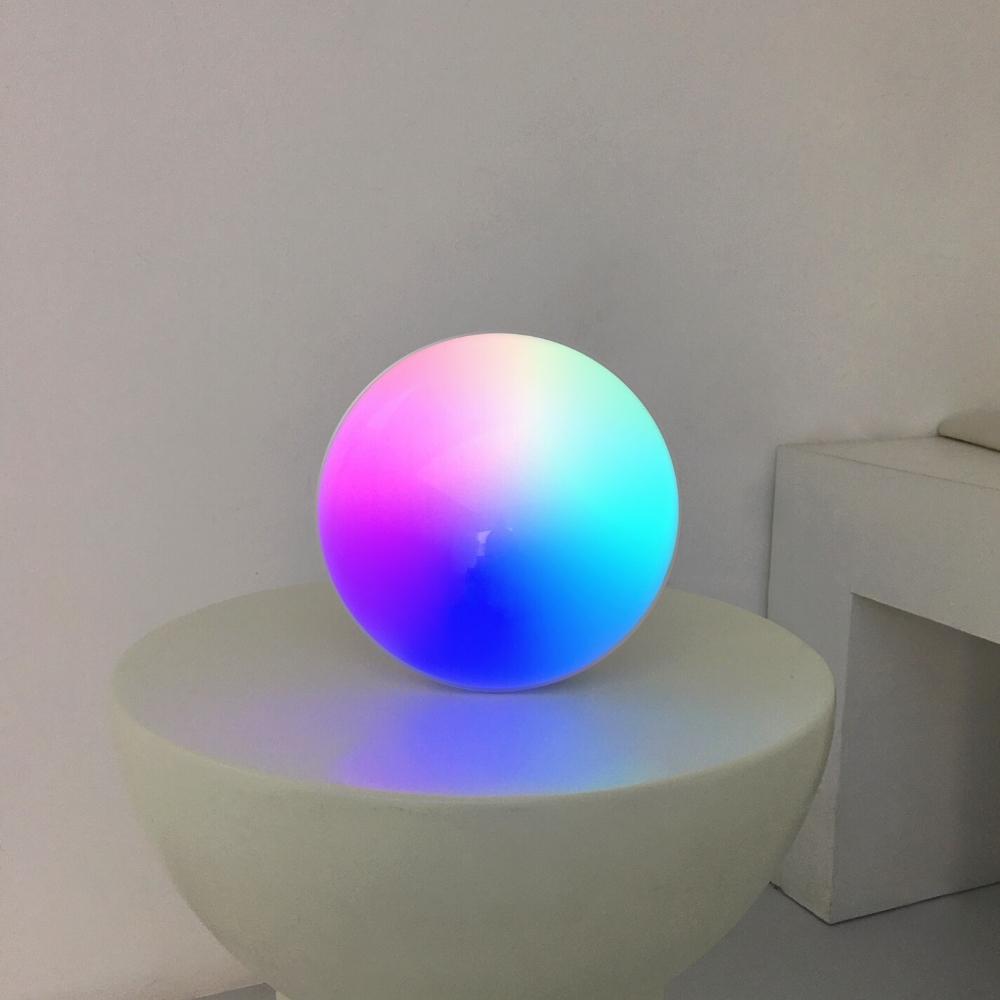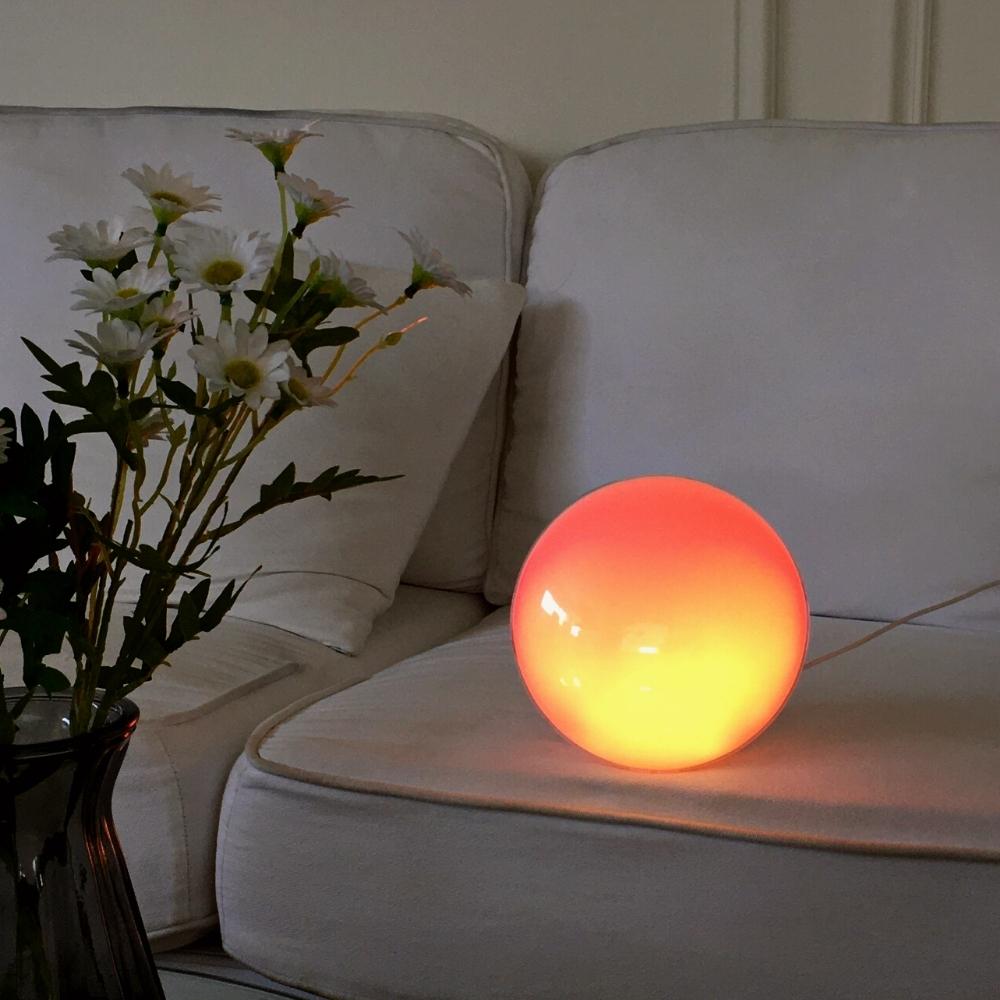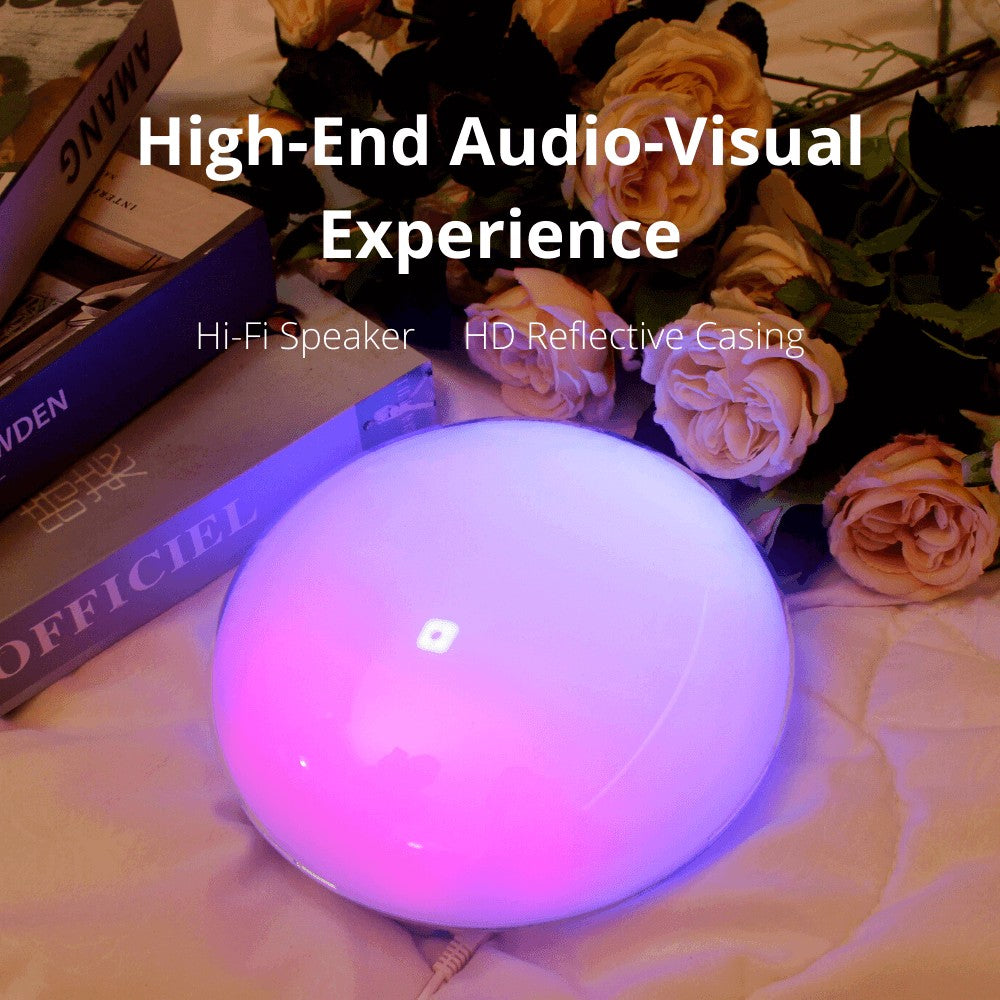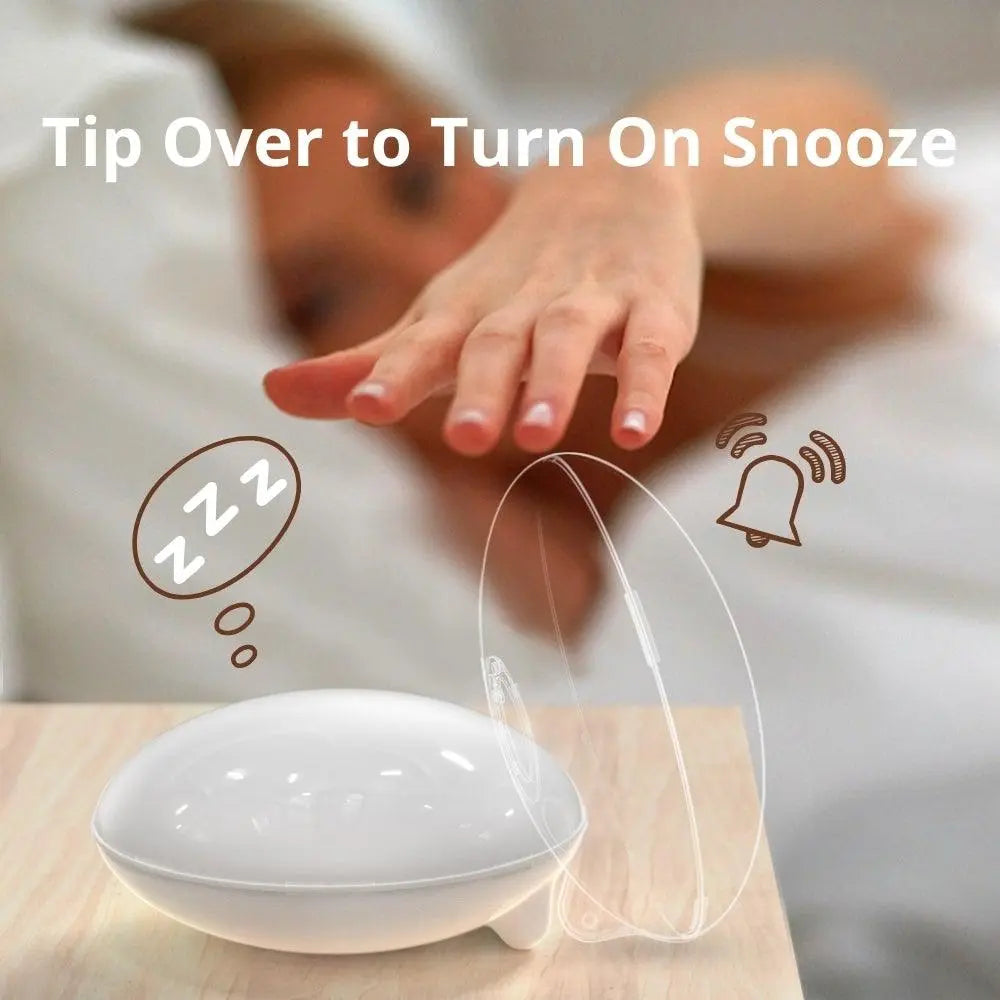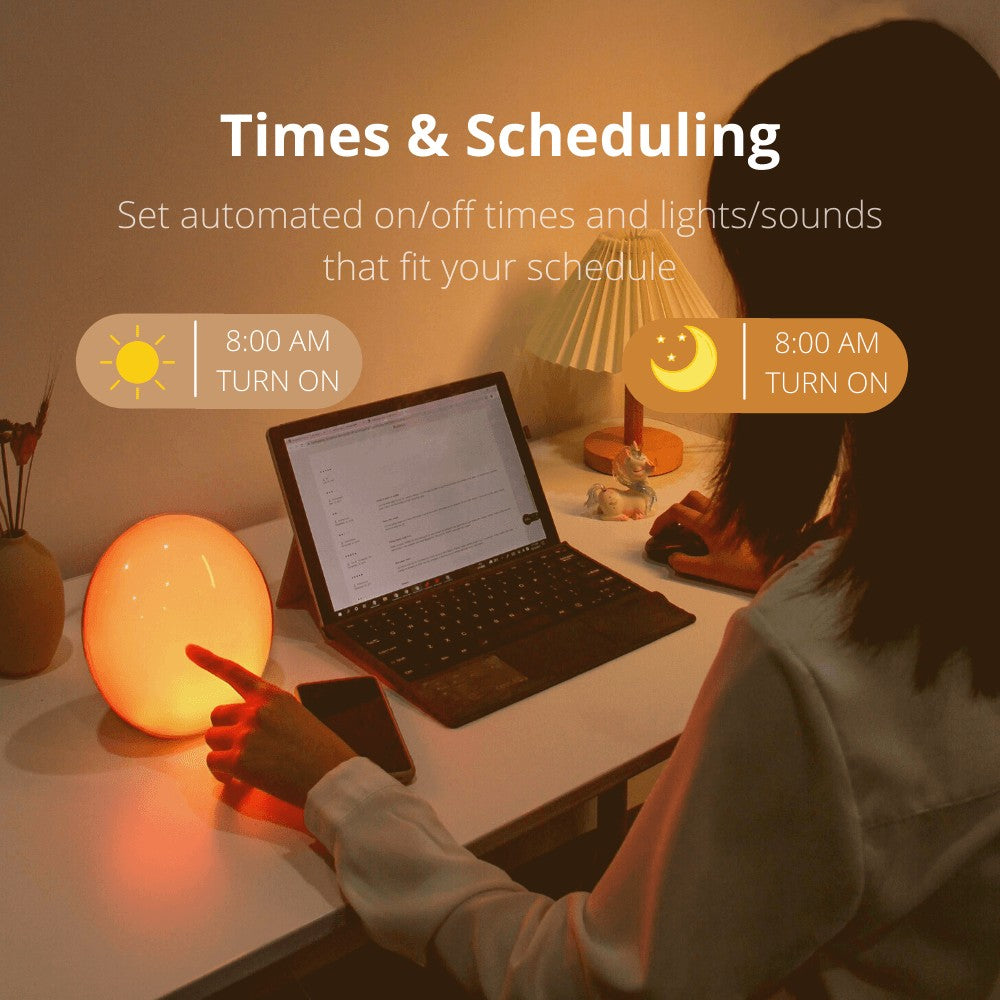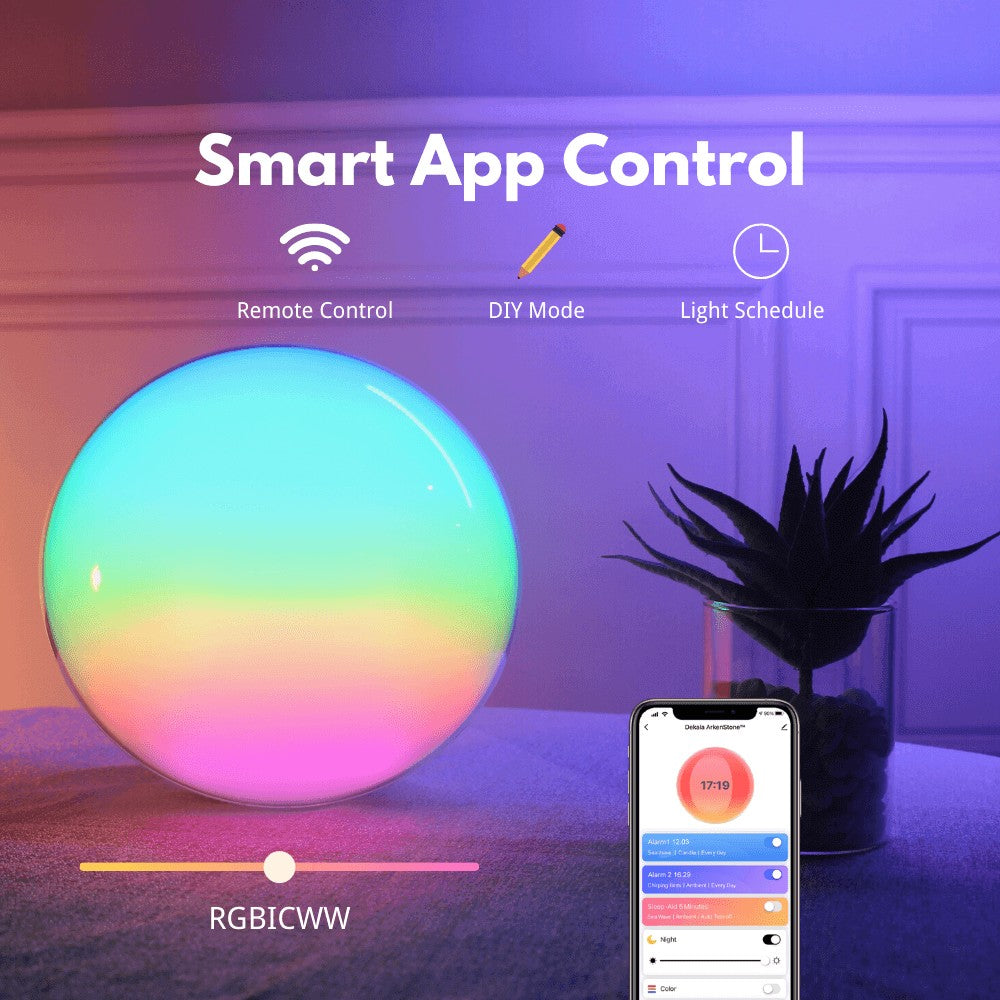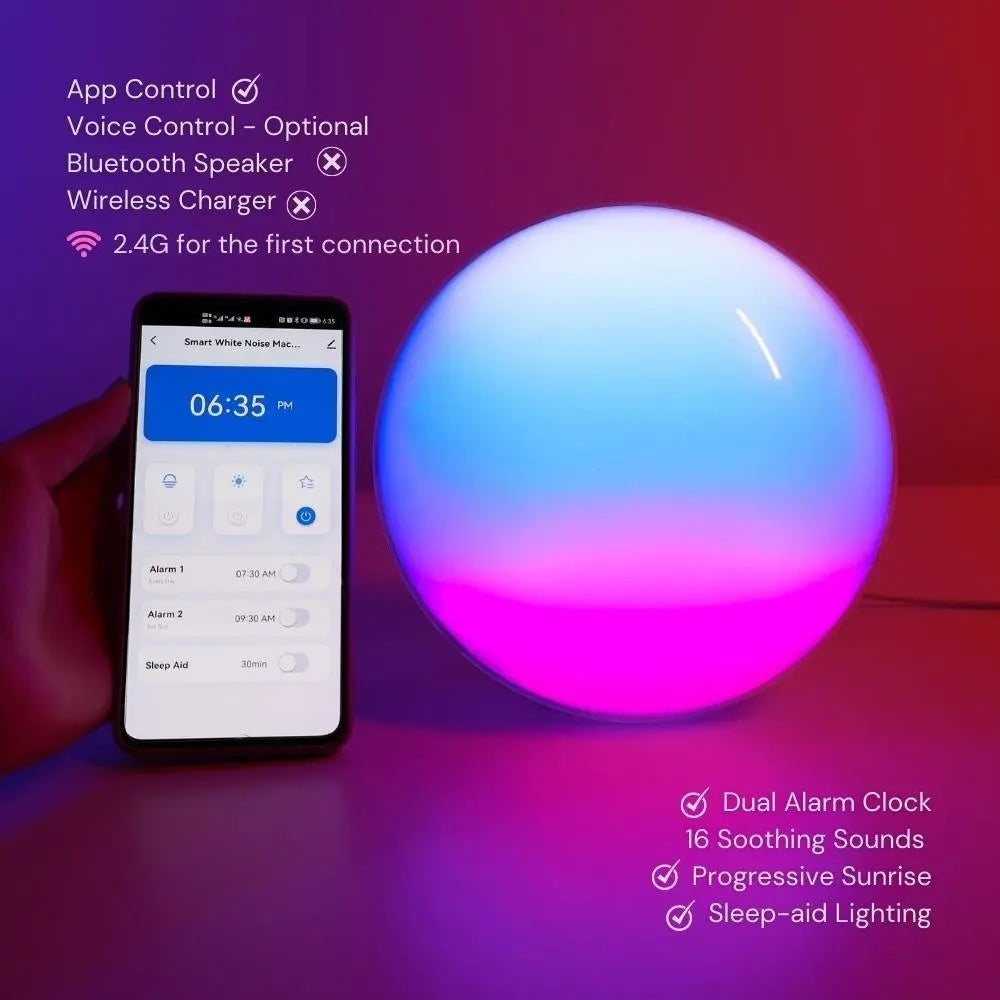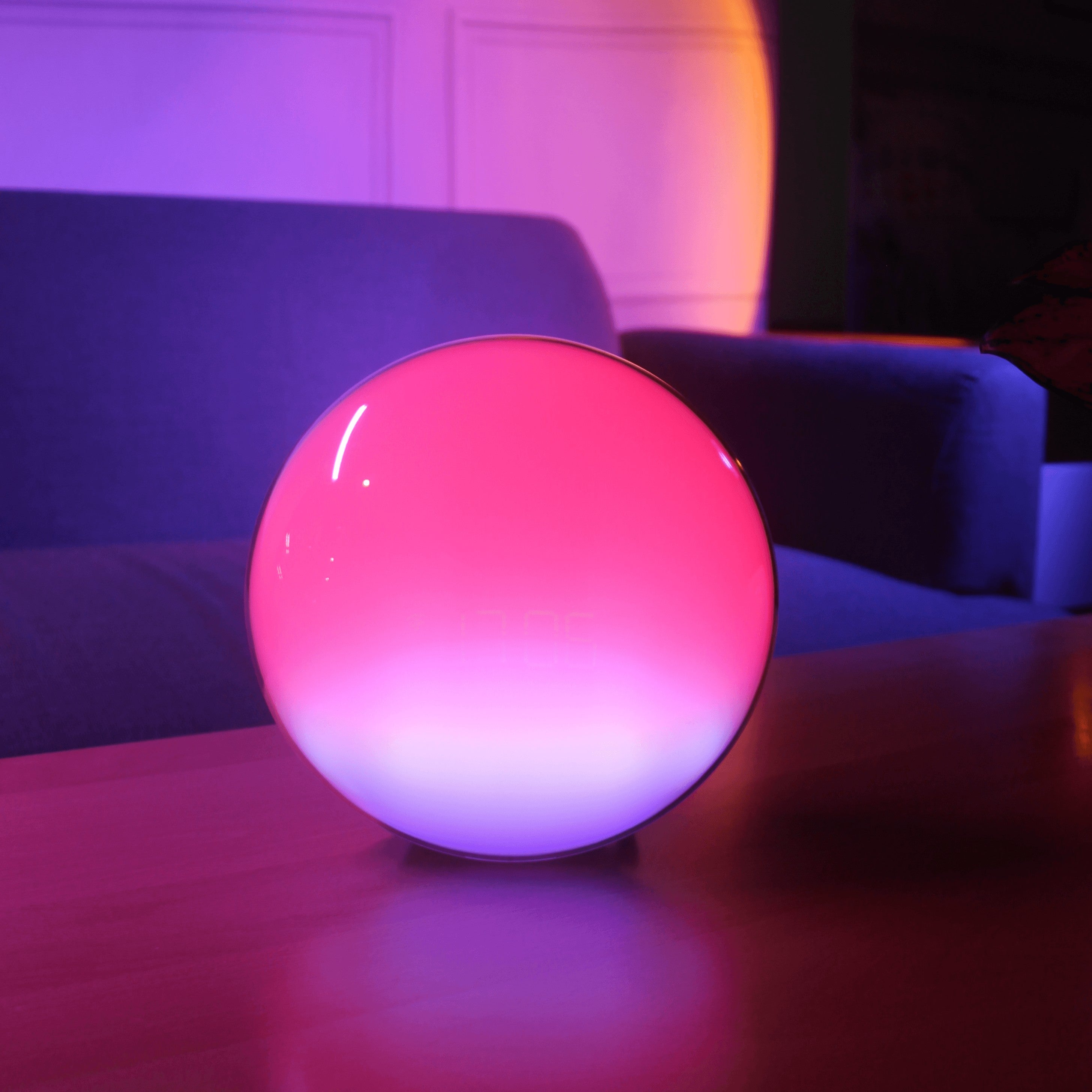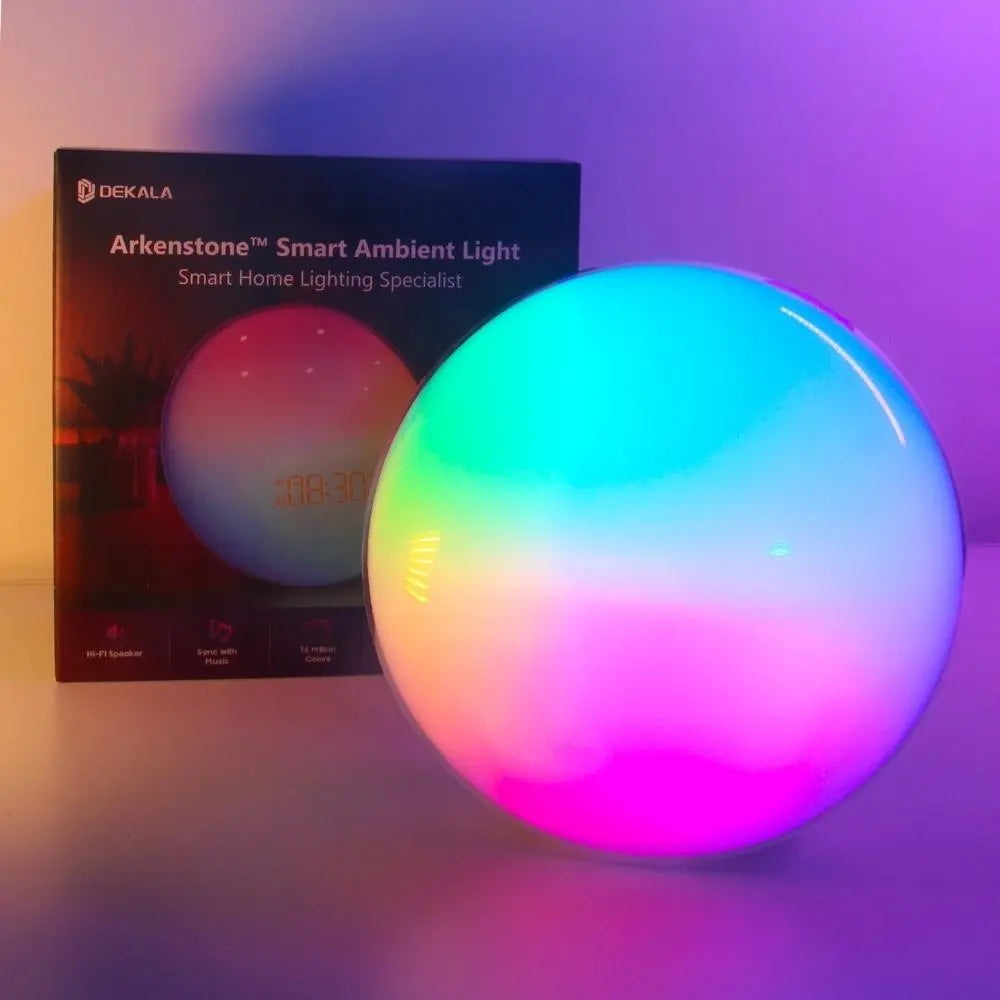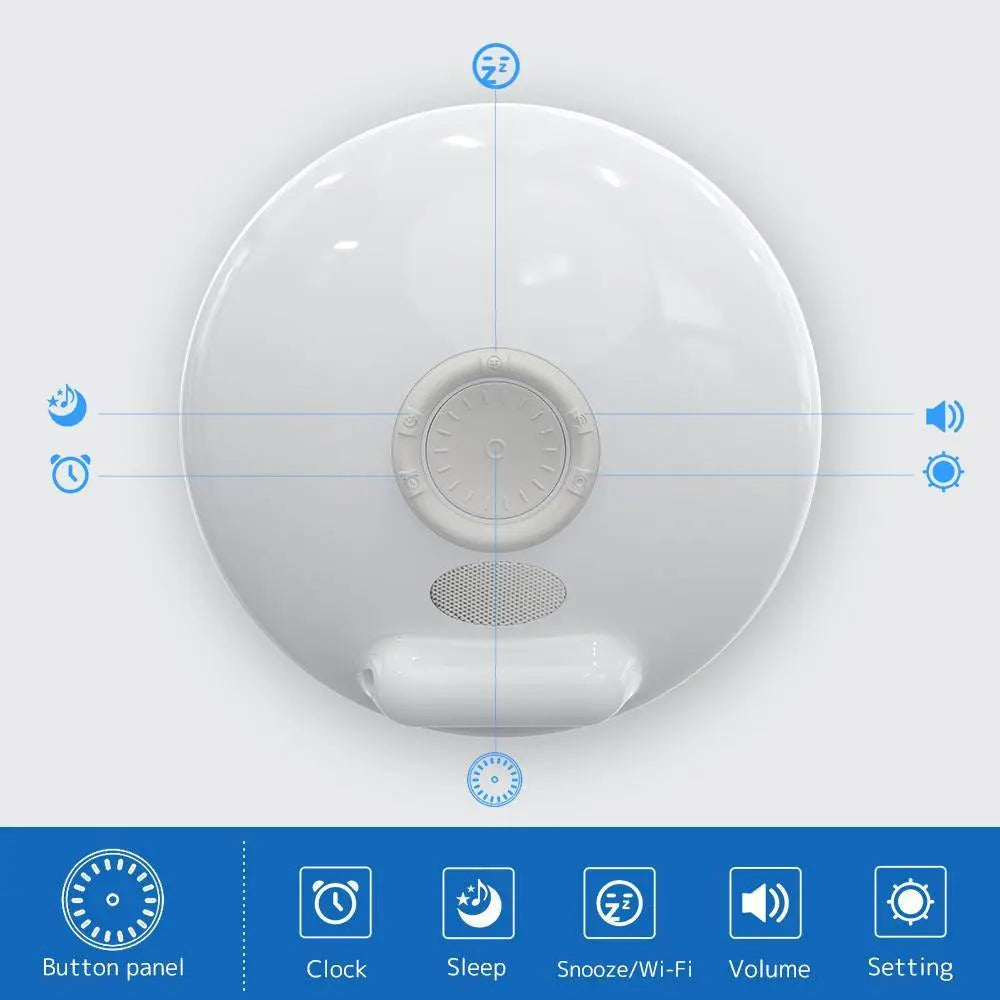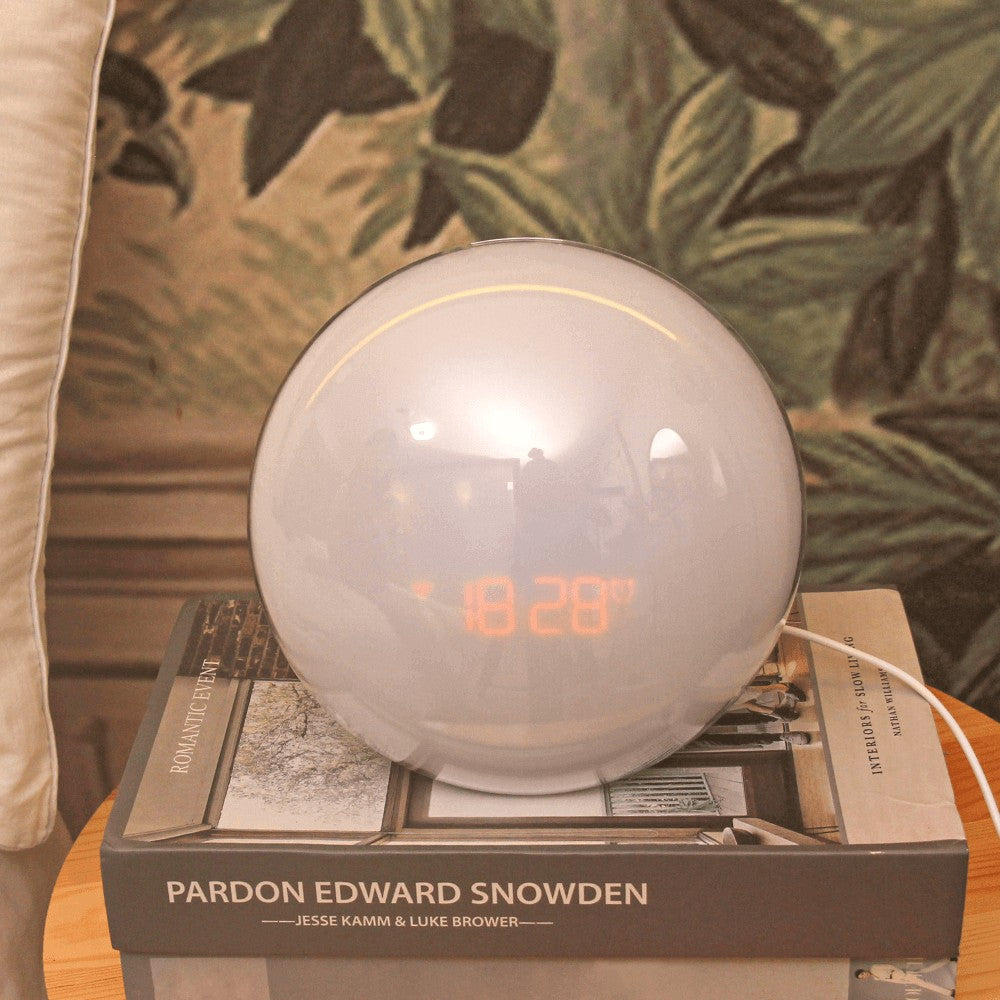 Dekala Arkenstone™
Sunrise Alarm Clock with 16 Soothing Sounds, Alpha Brainwave, 10 Dynamic Lighting Effects...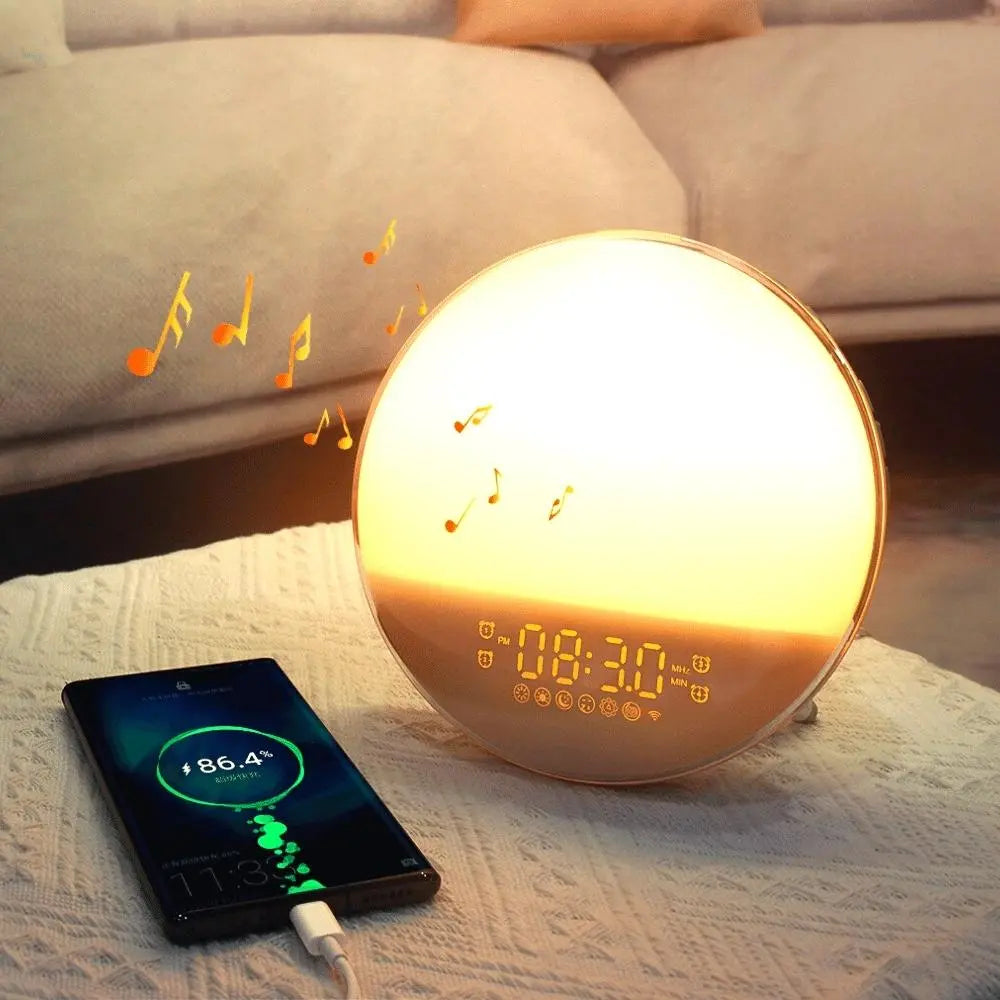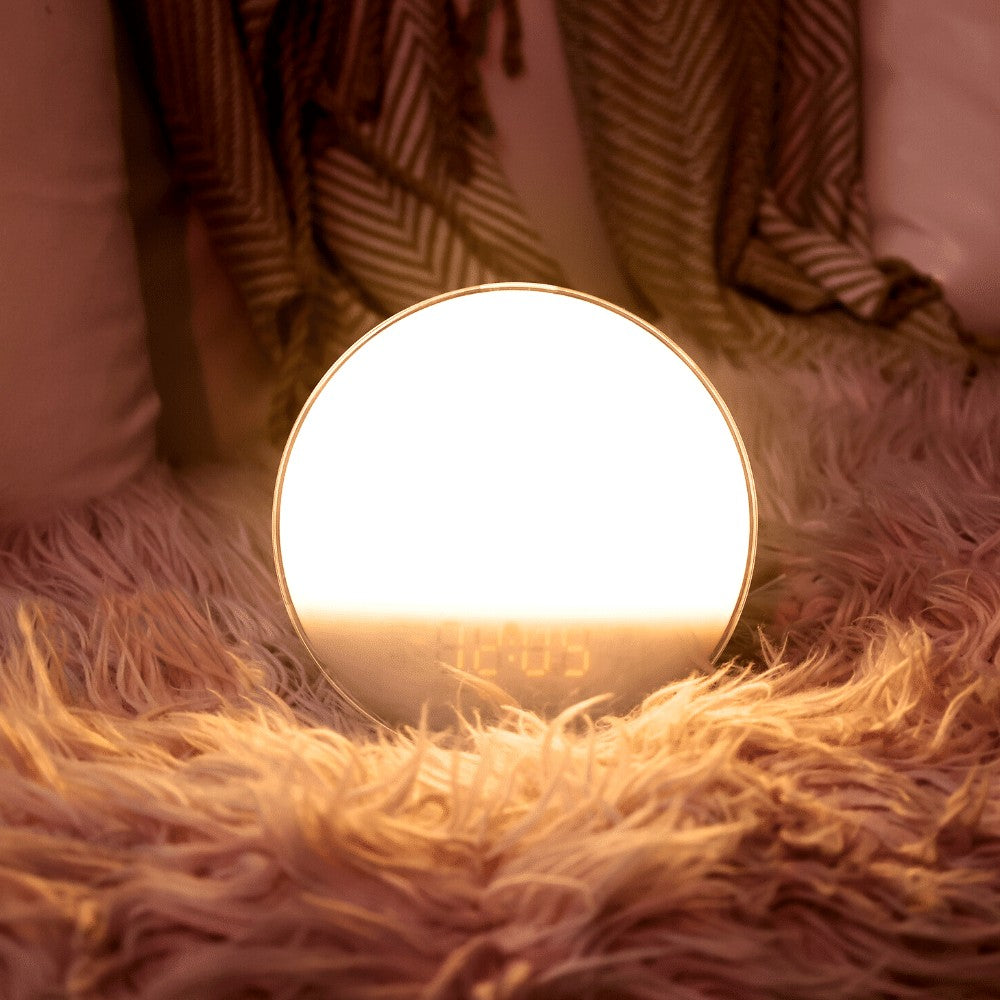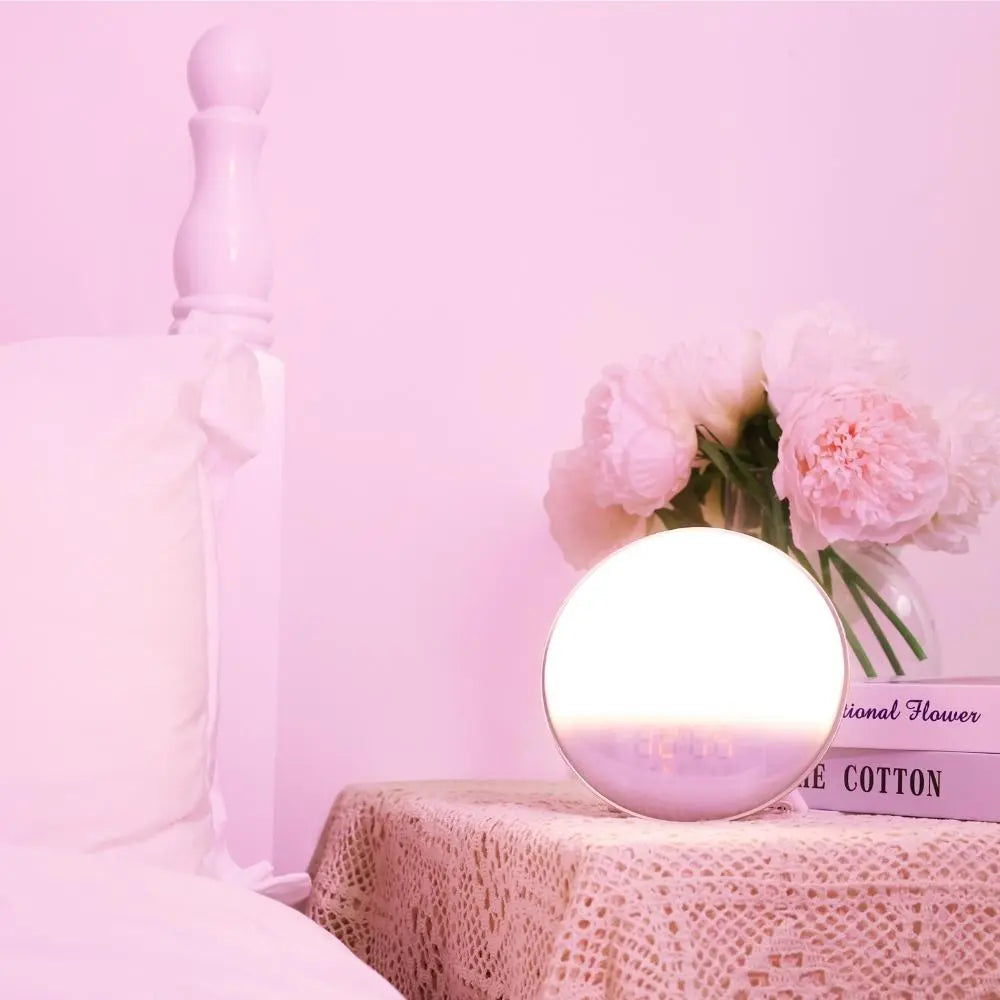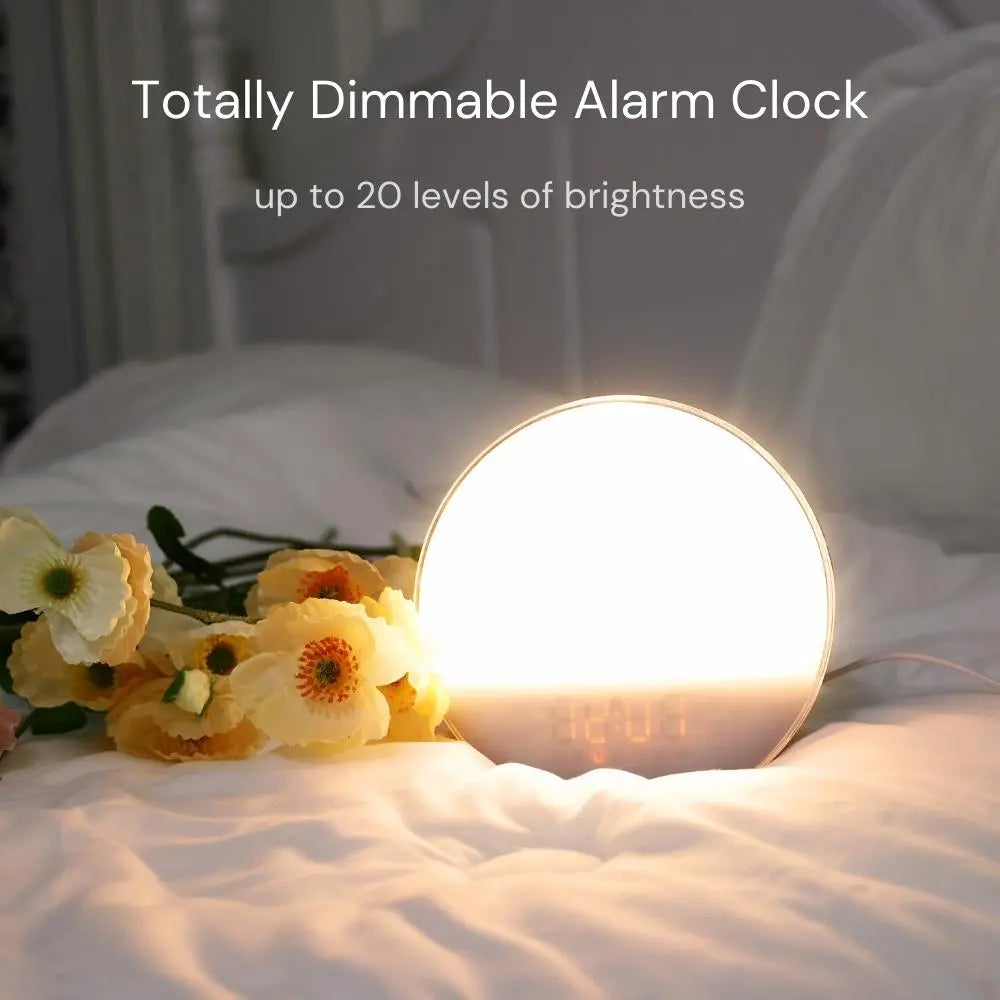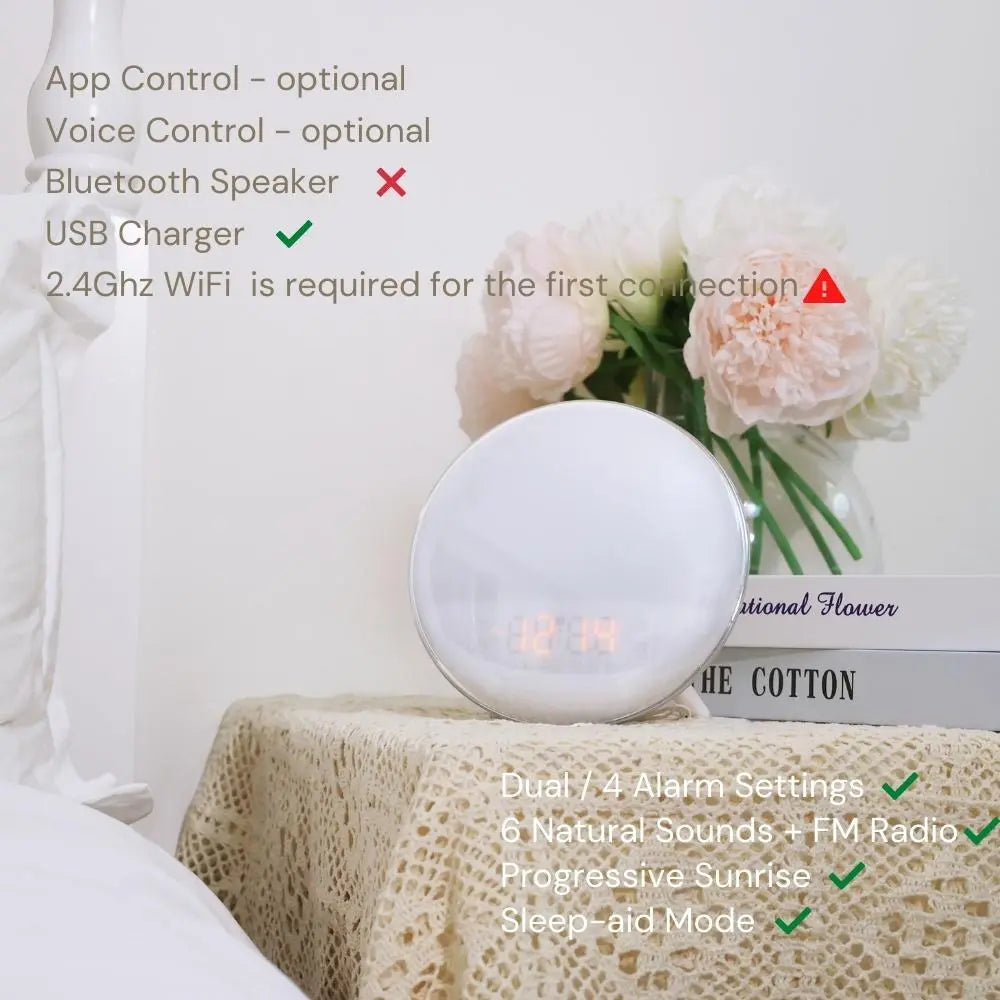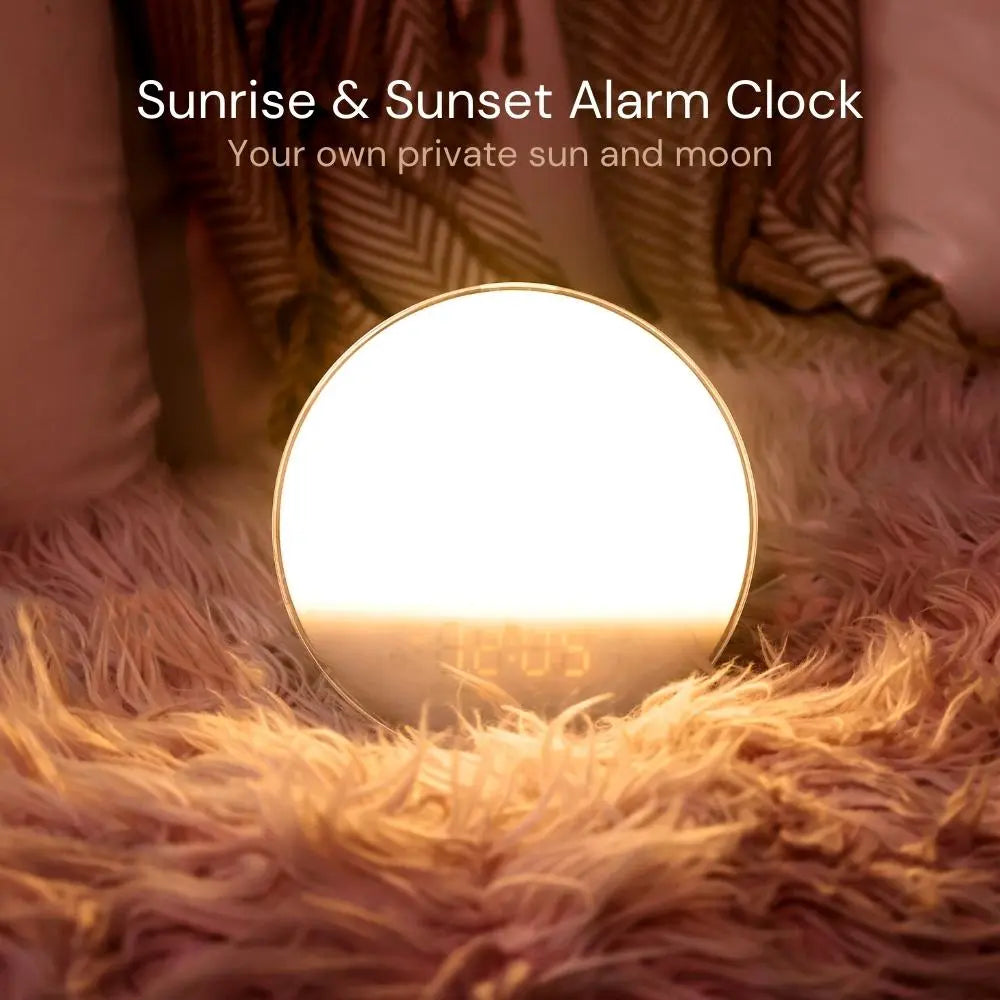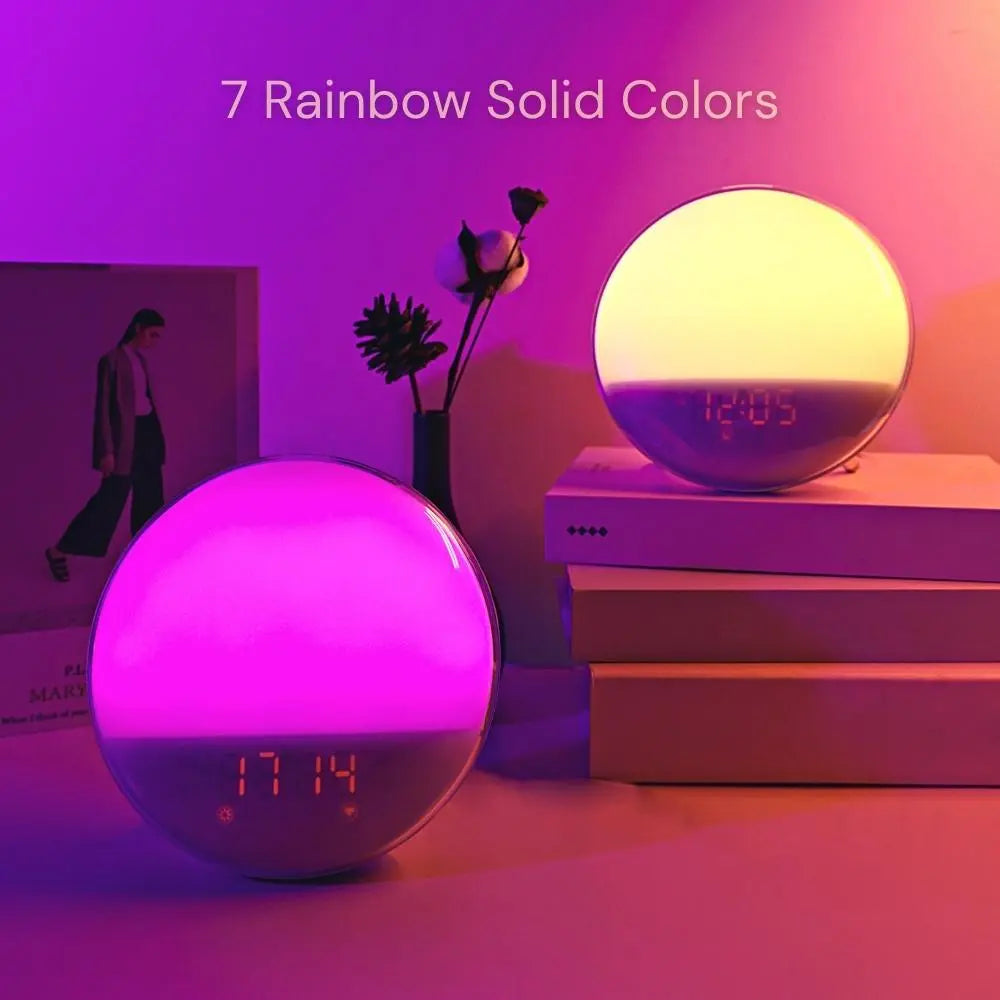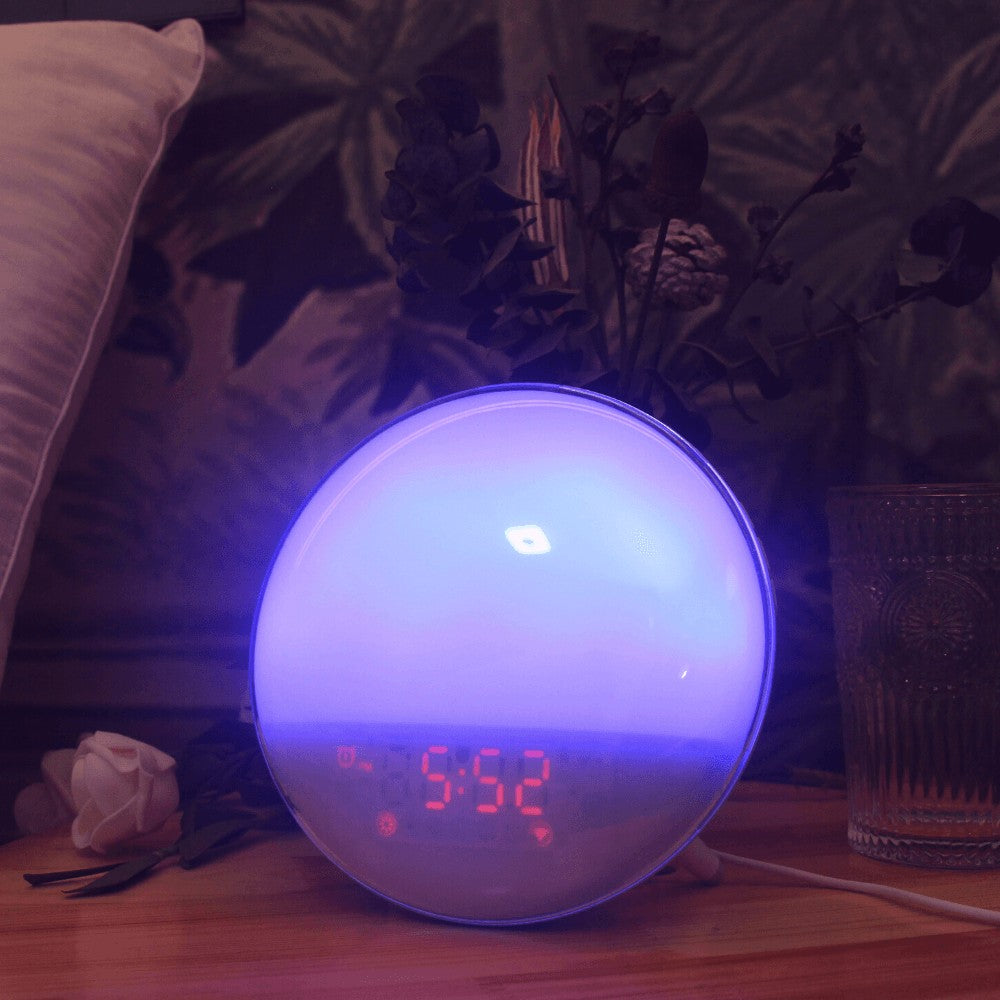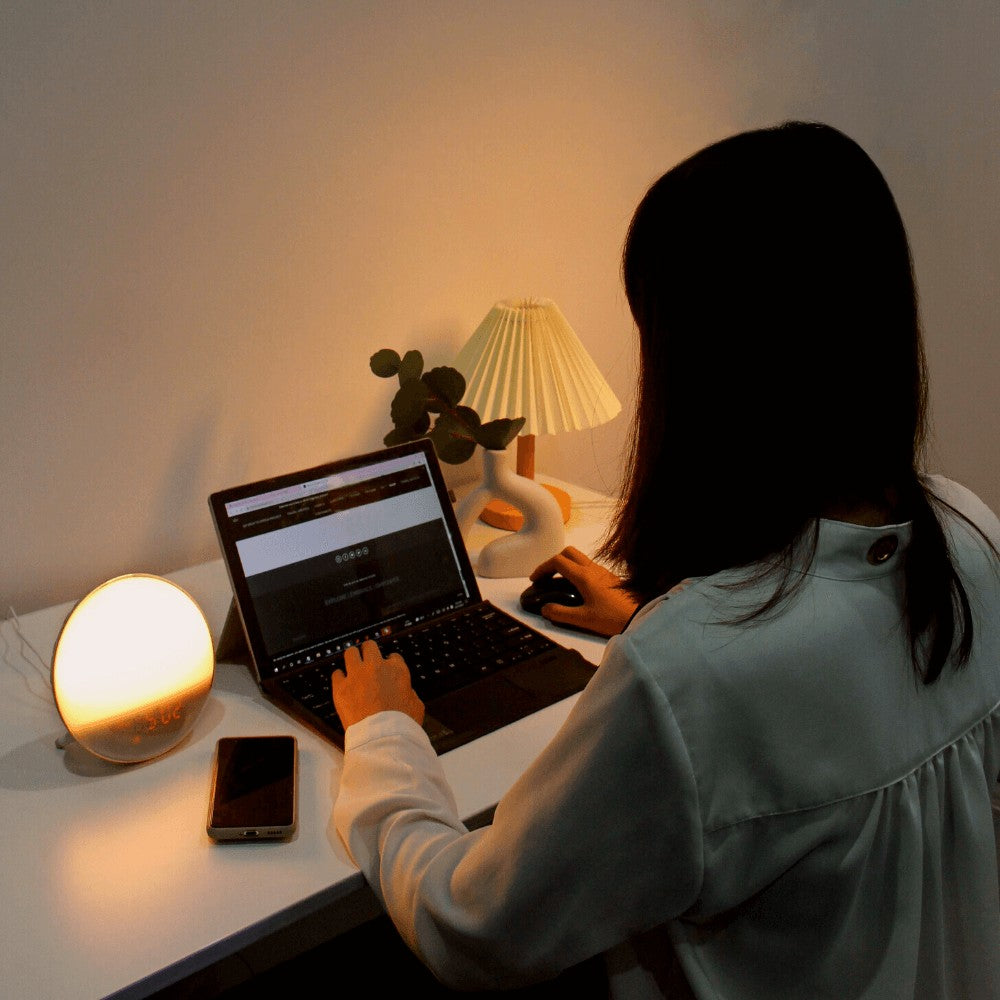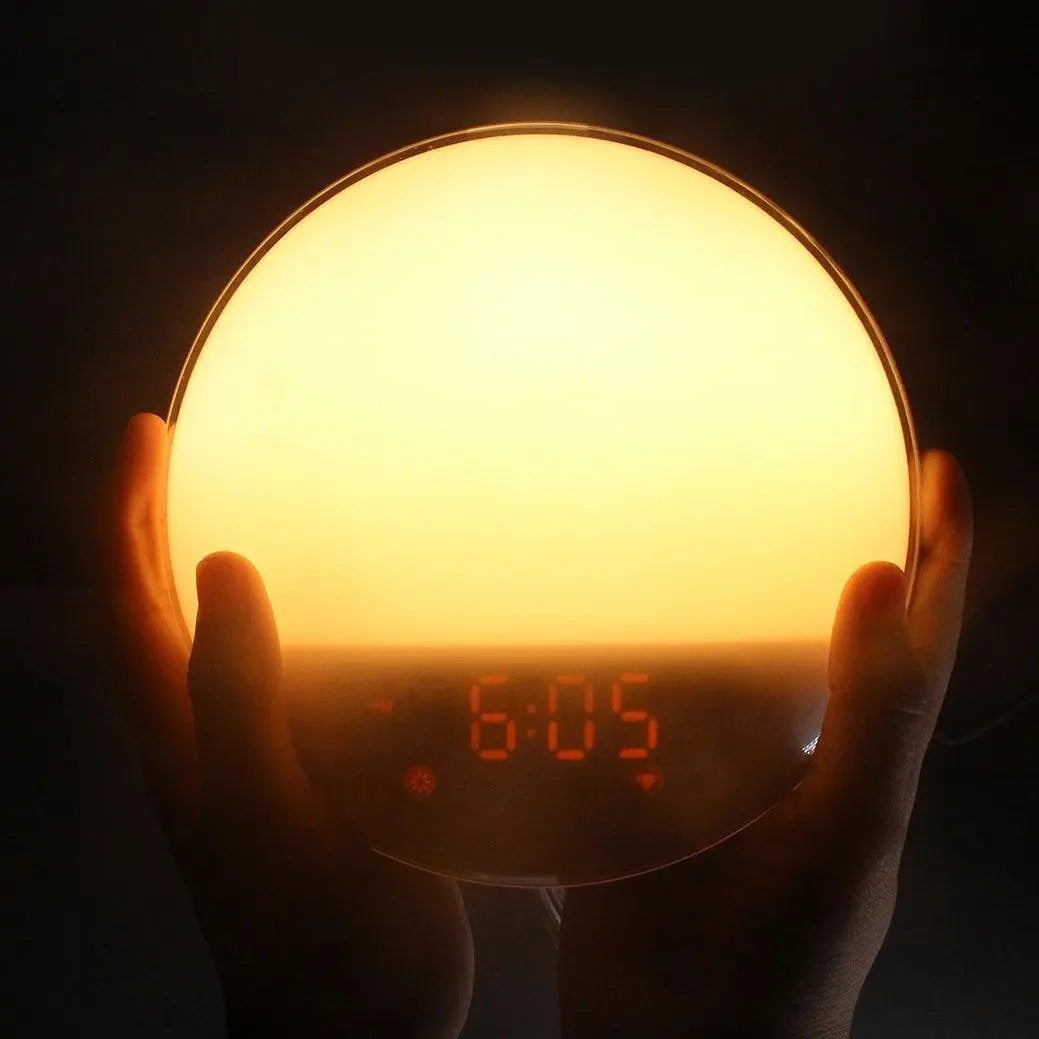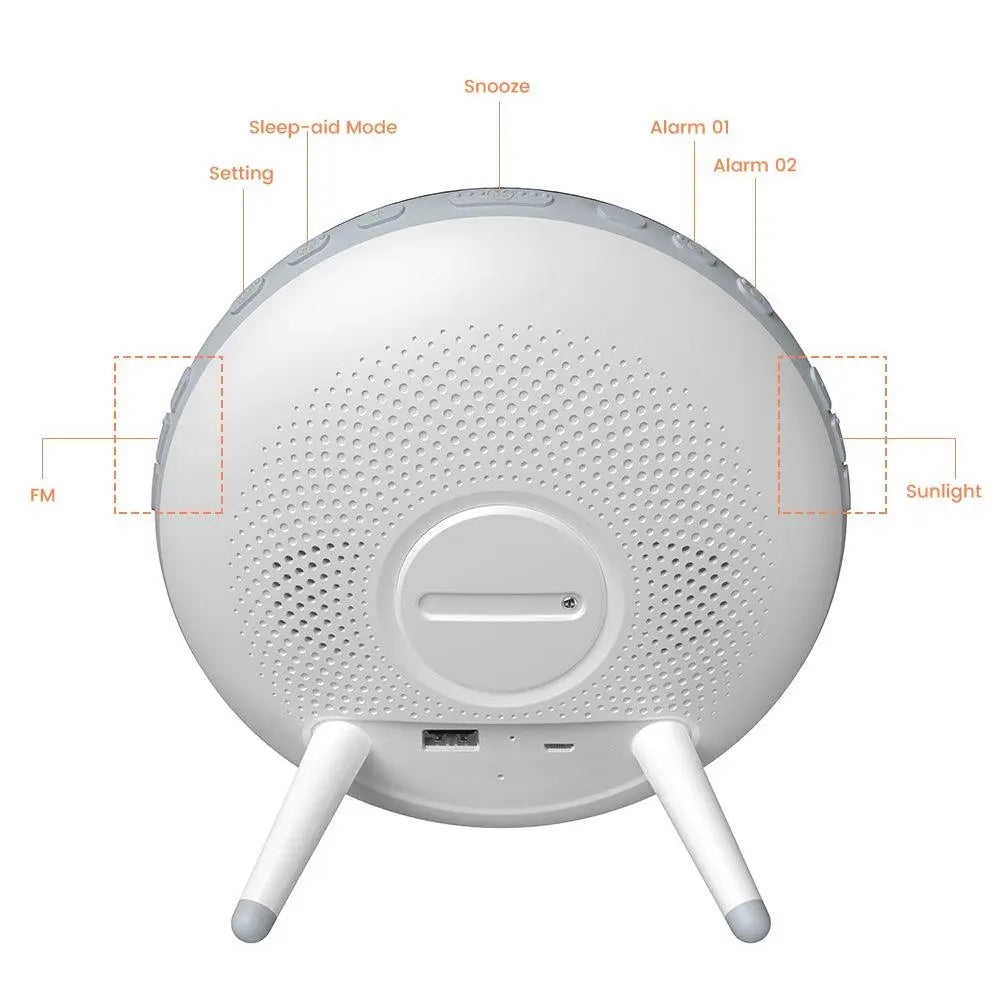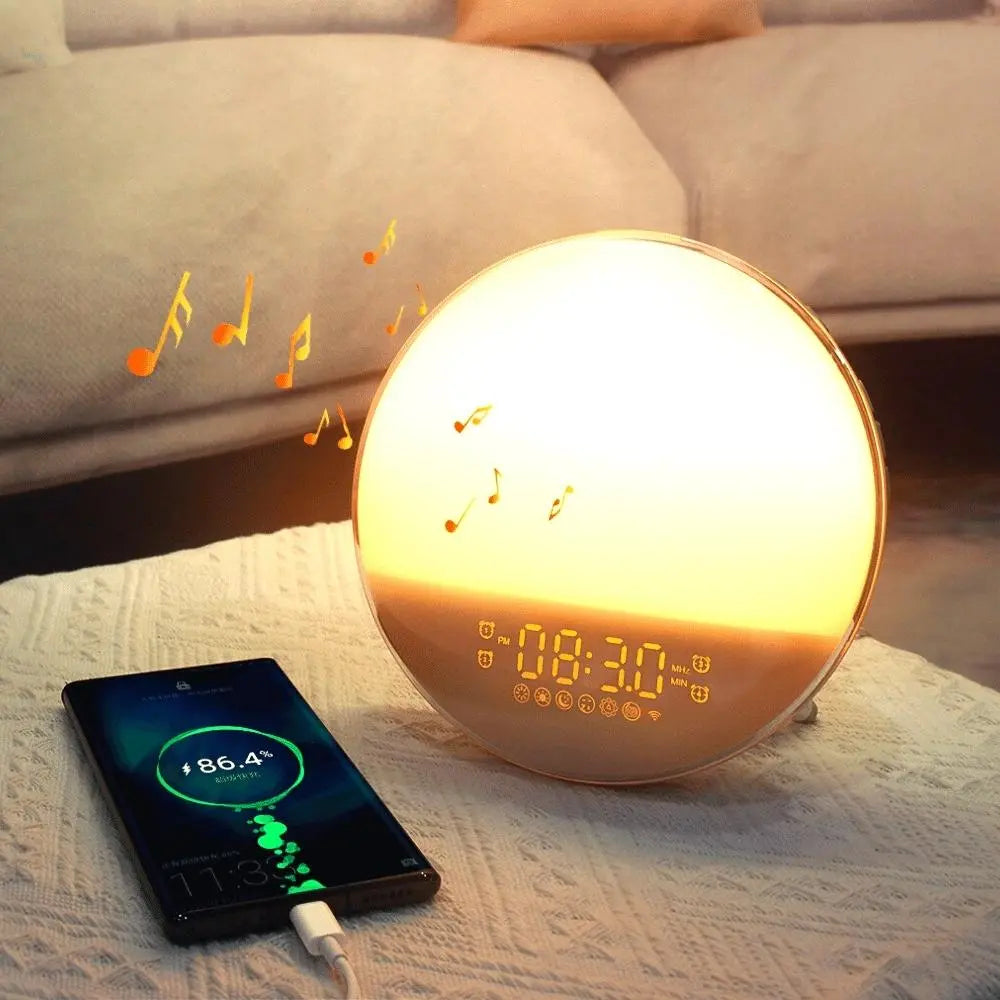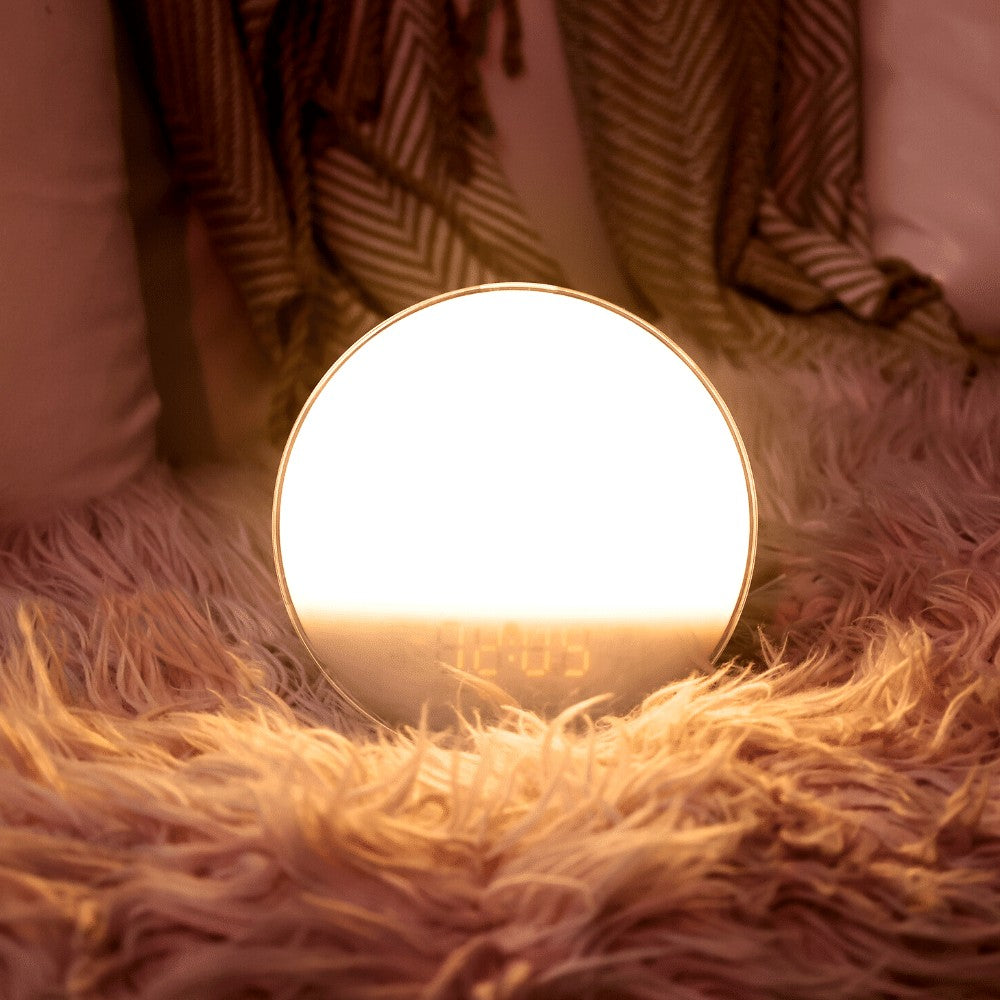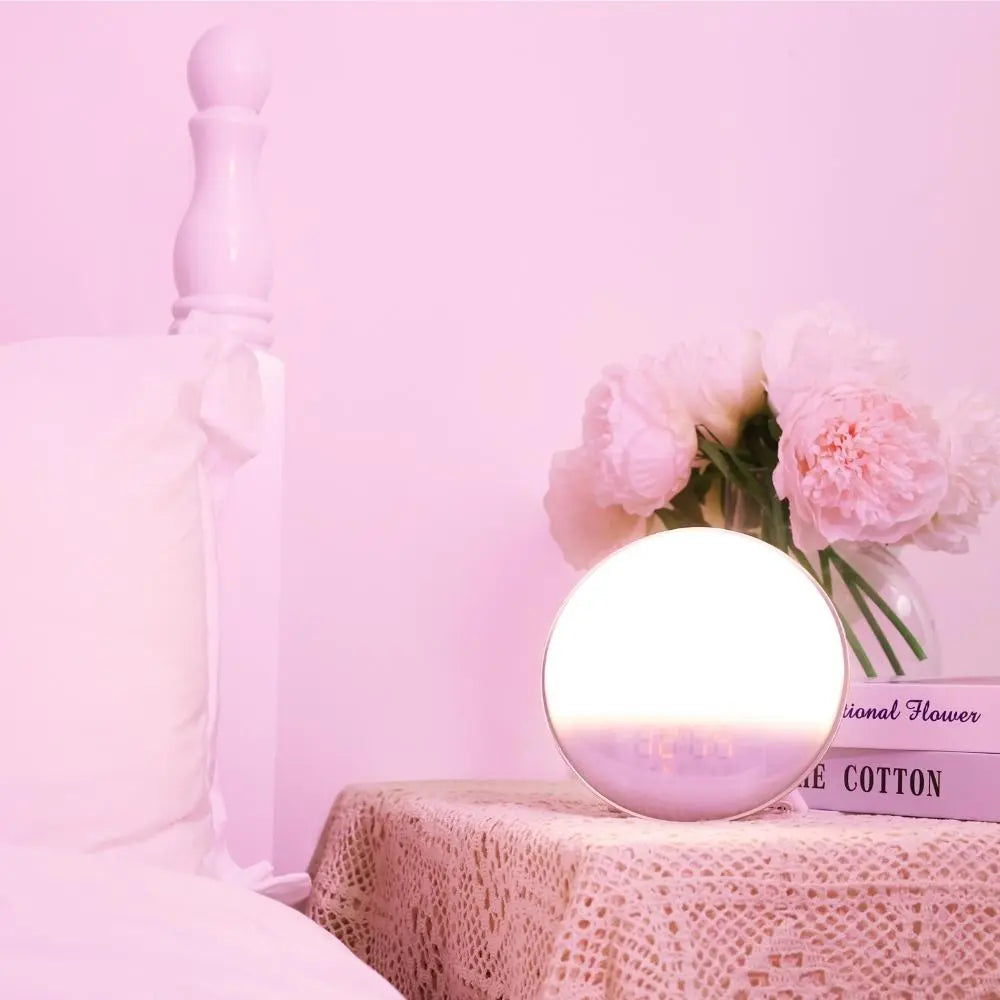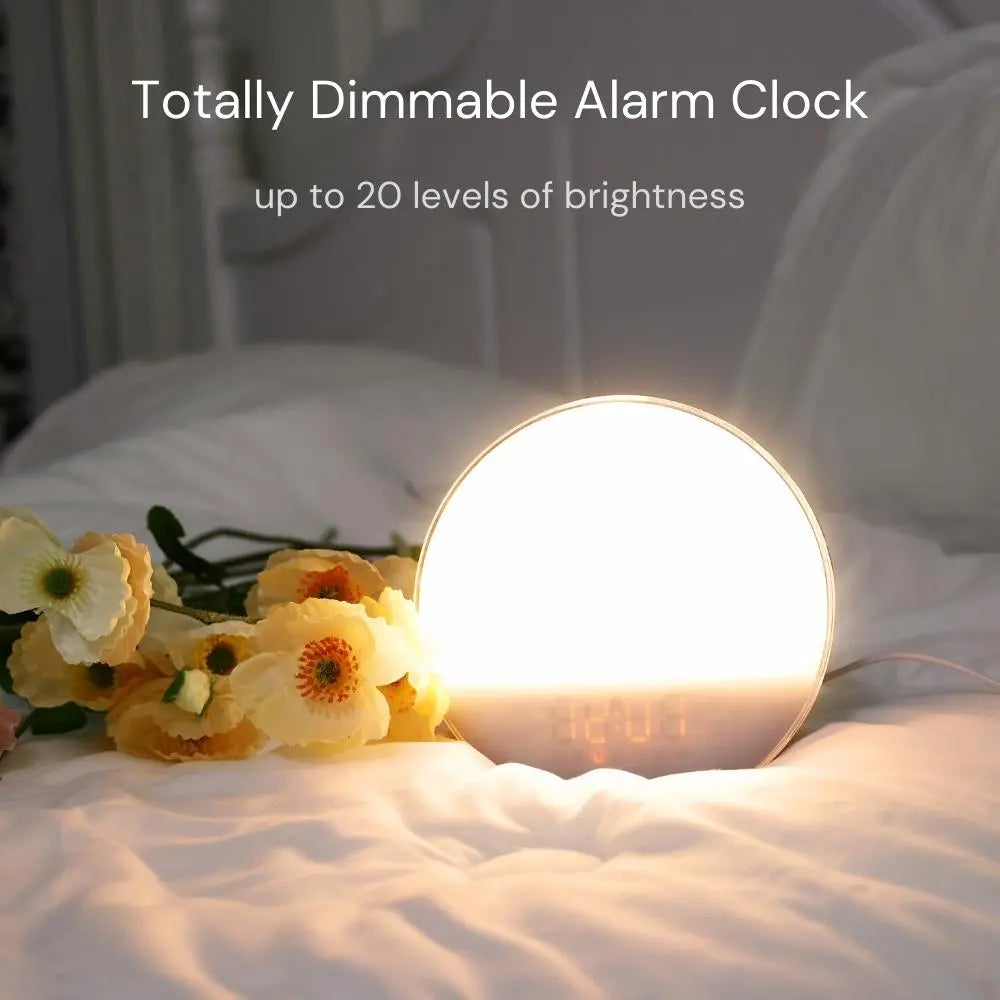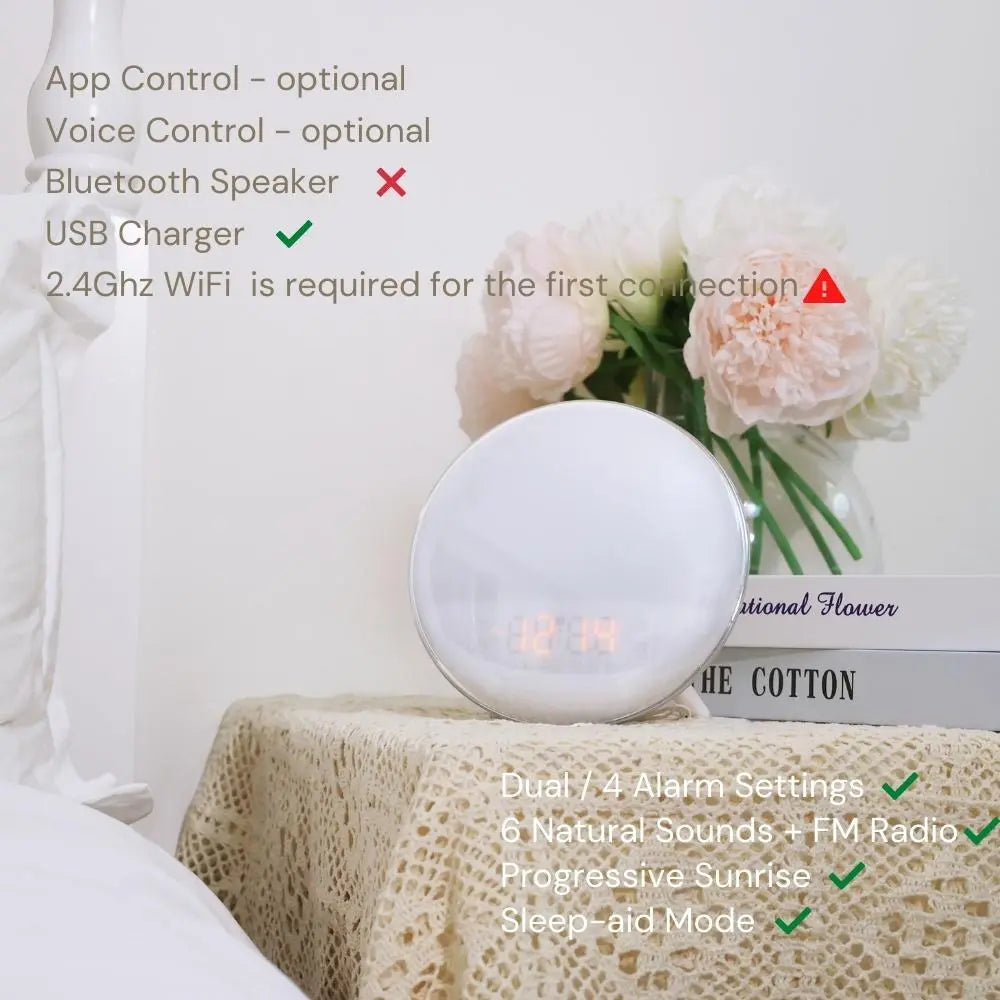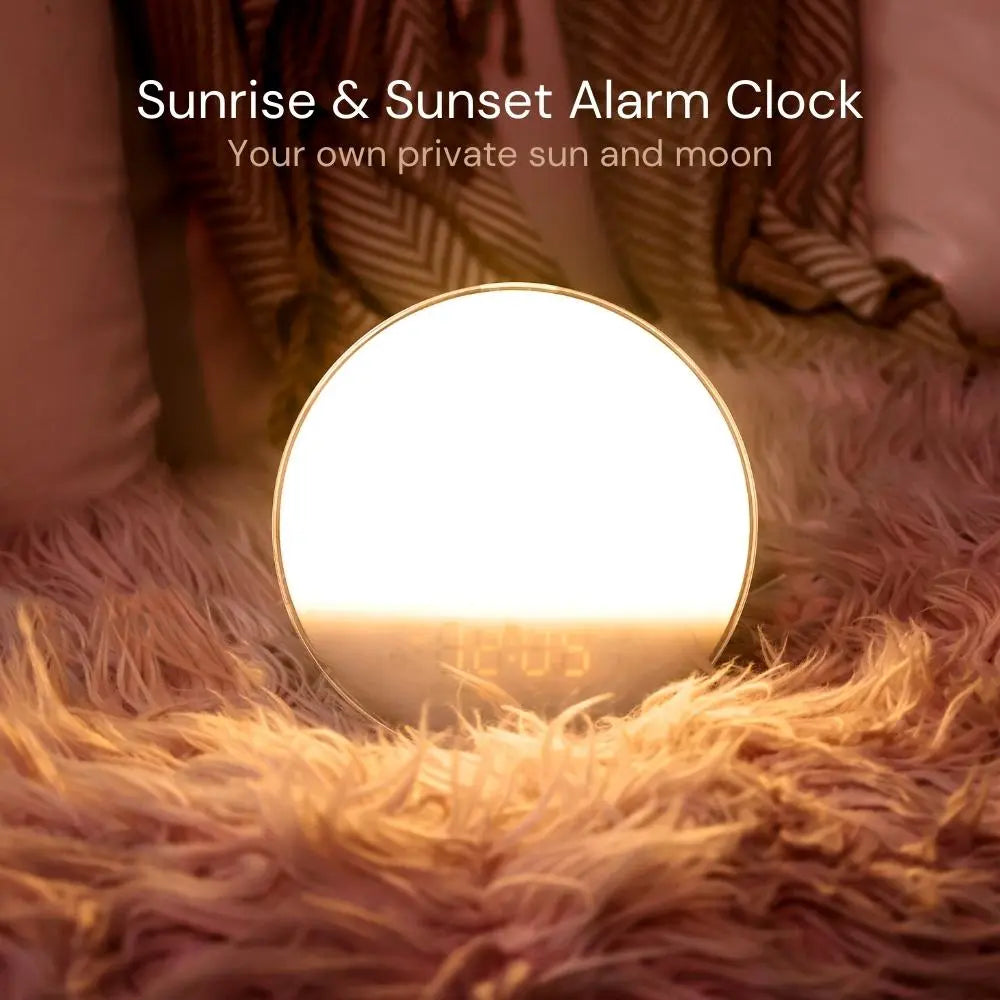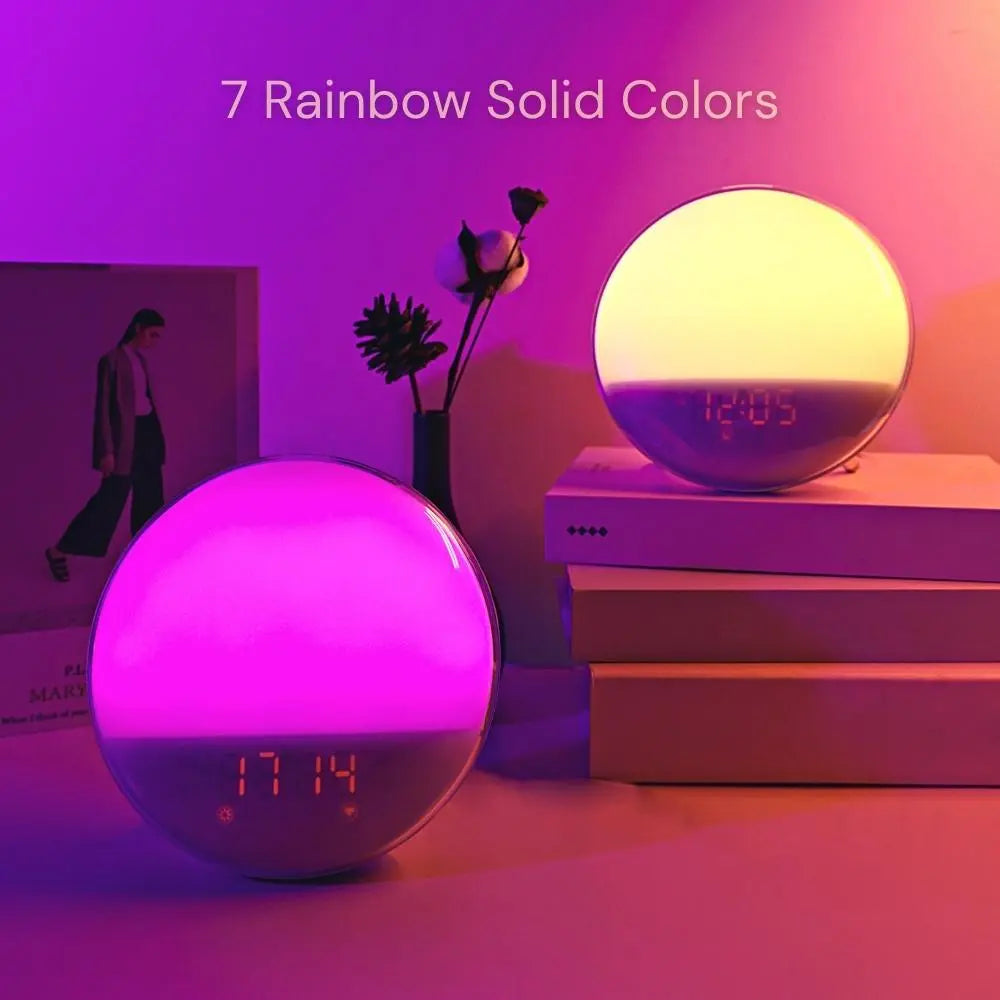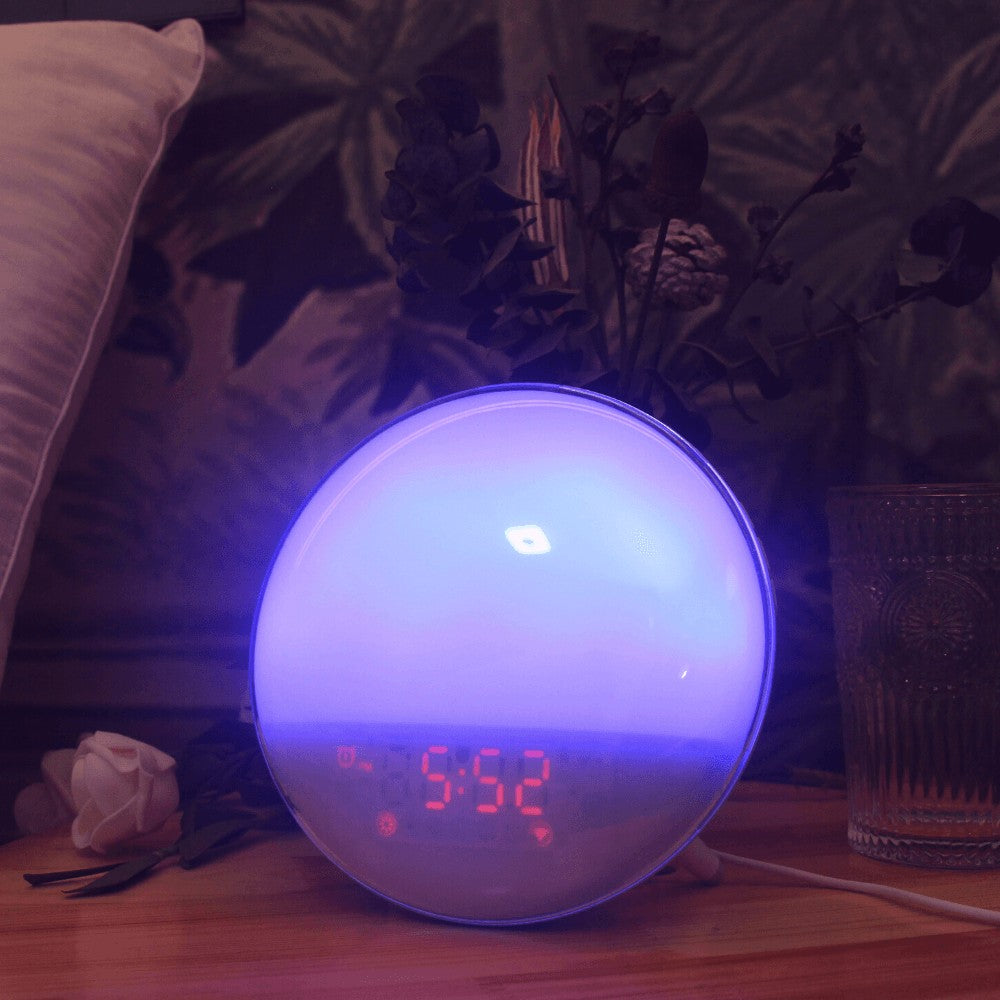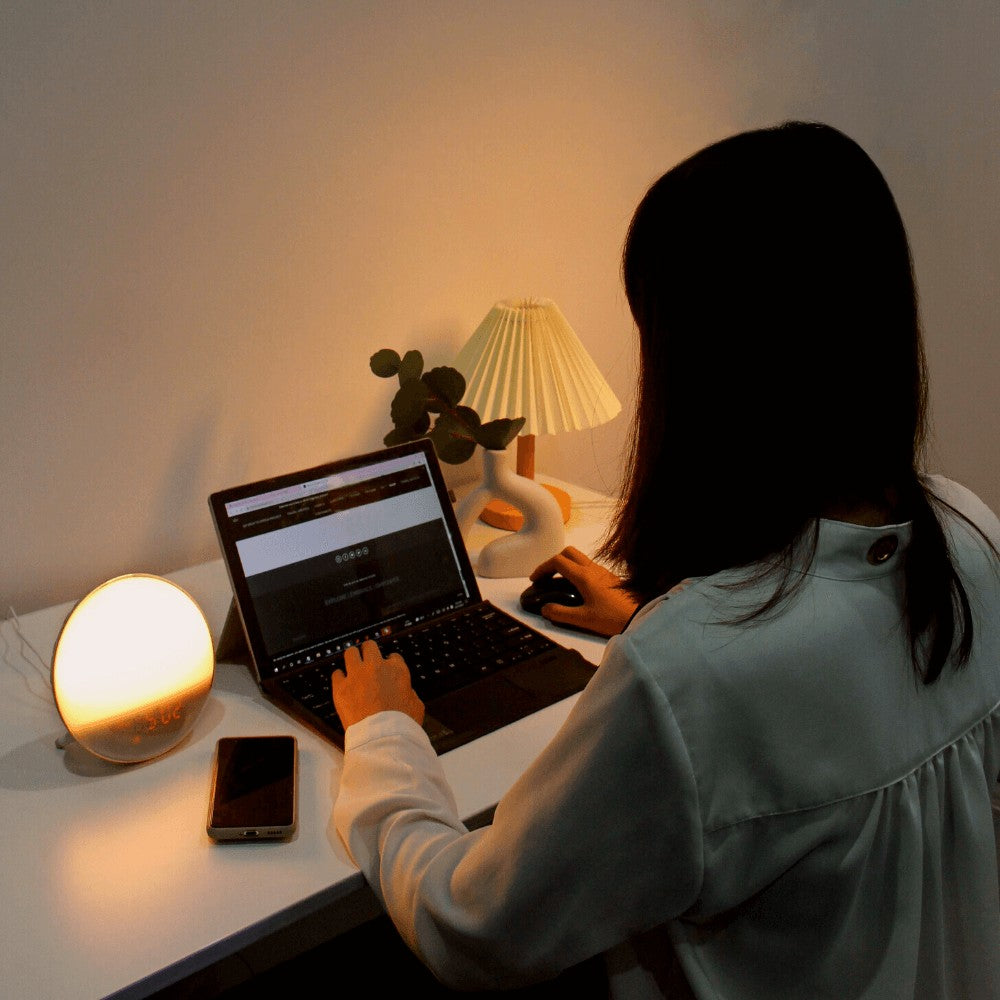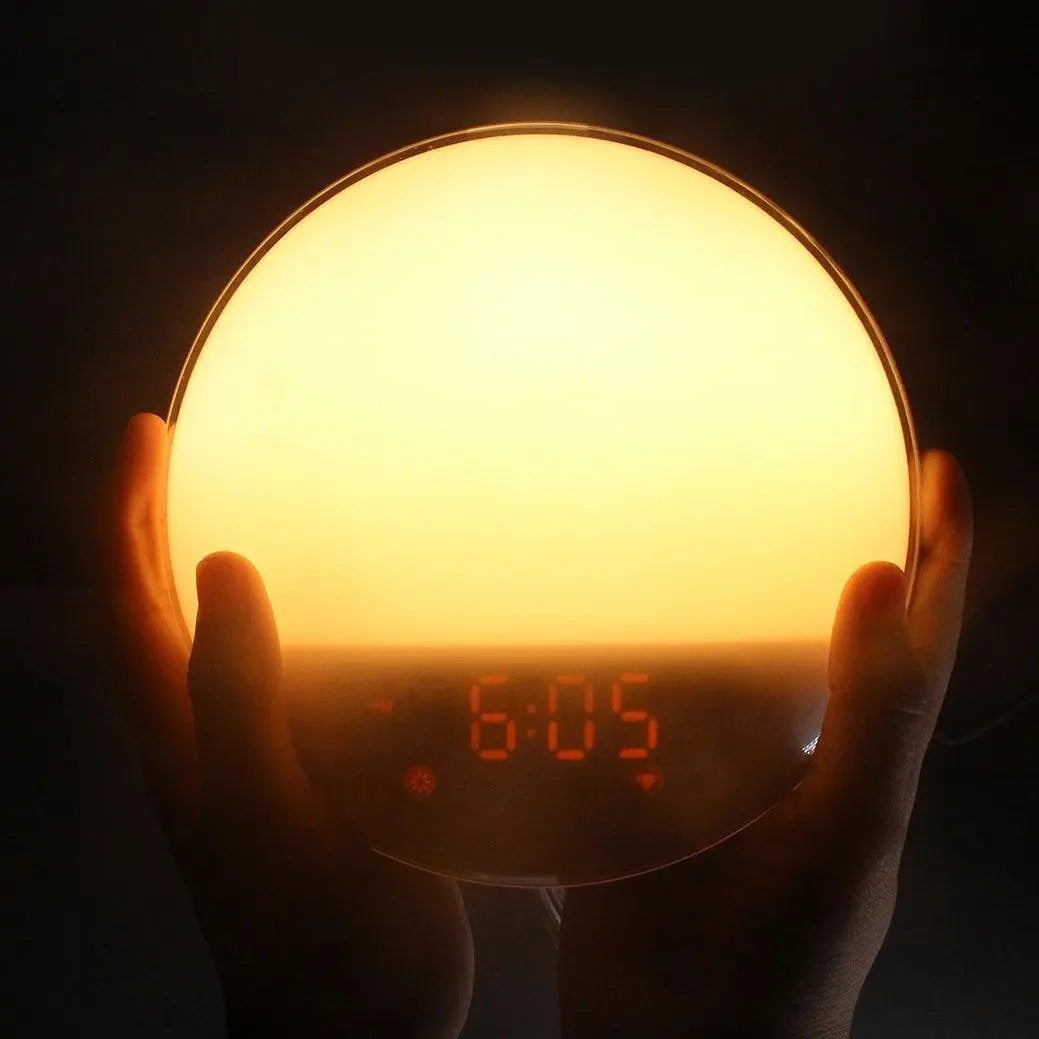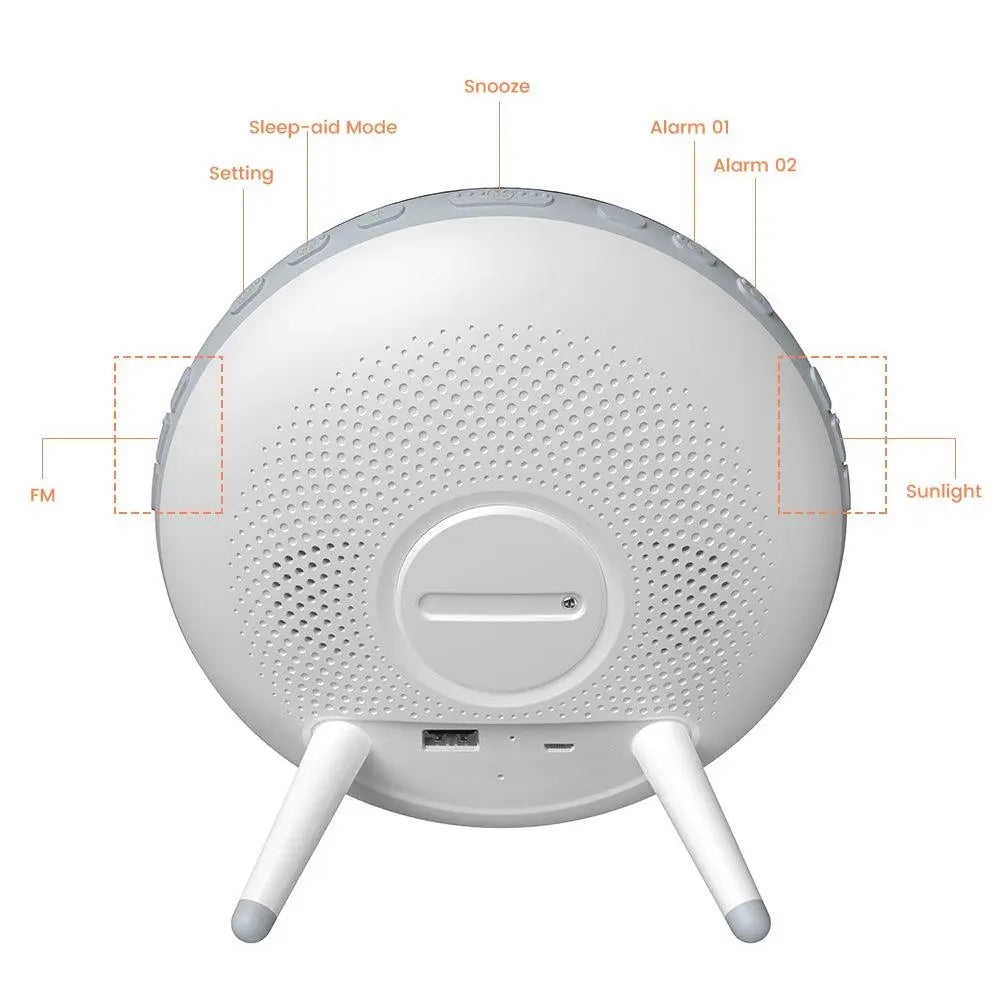 Dekala Sunstone™
Sunlight Alarm Clock Radio With Soothing Sounds, USB Charger, 7 Rainbow Colors, 4 Alarm Clocks (Smart)...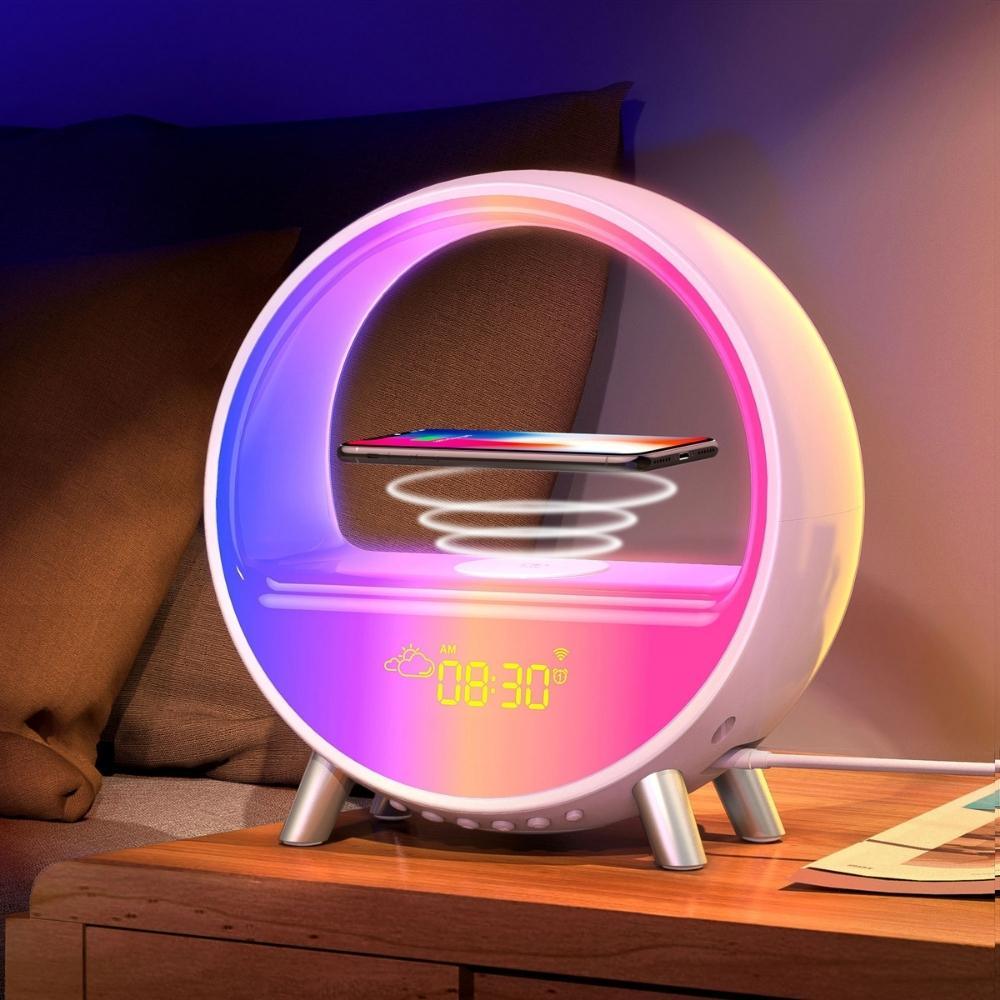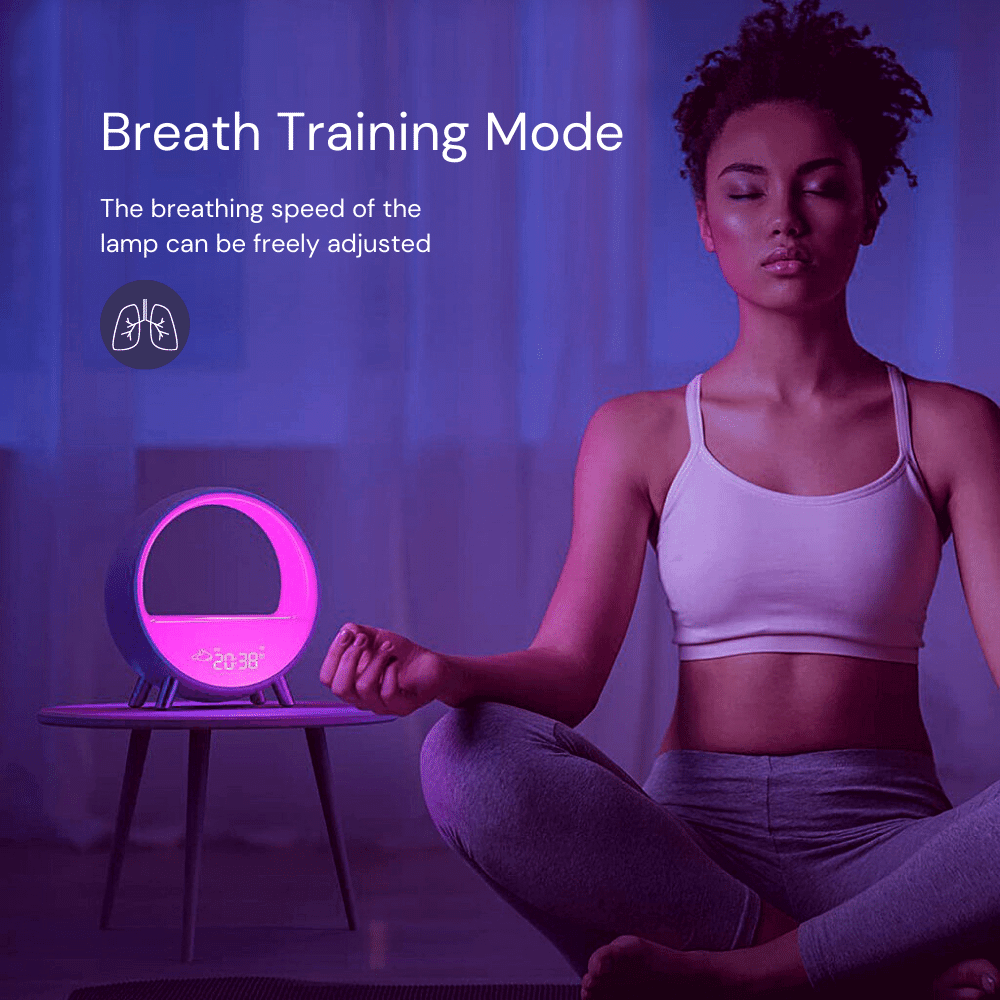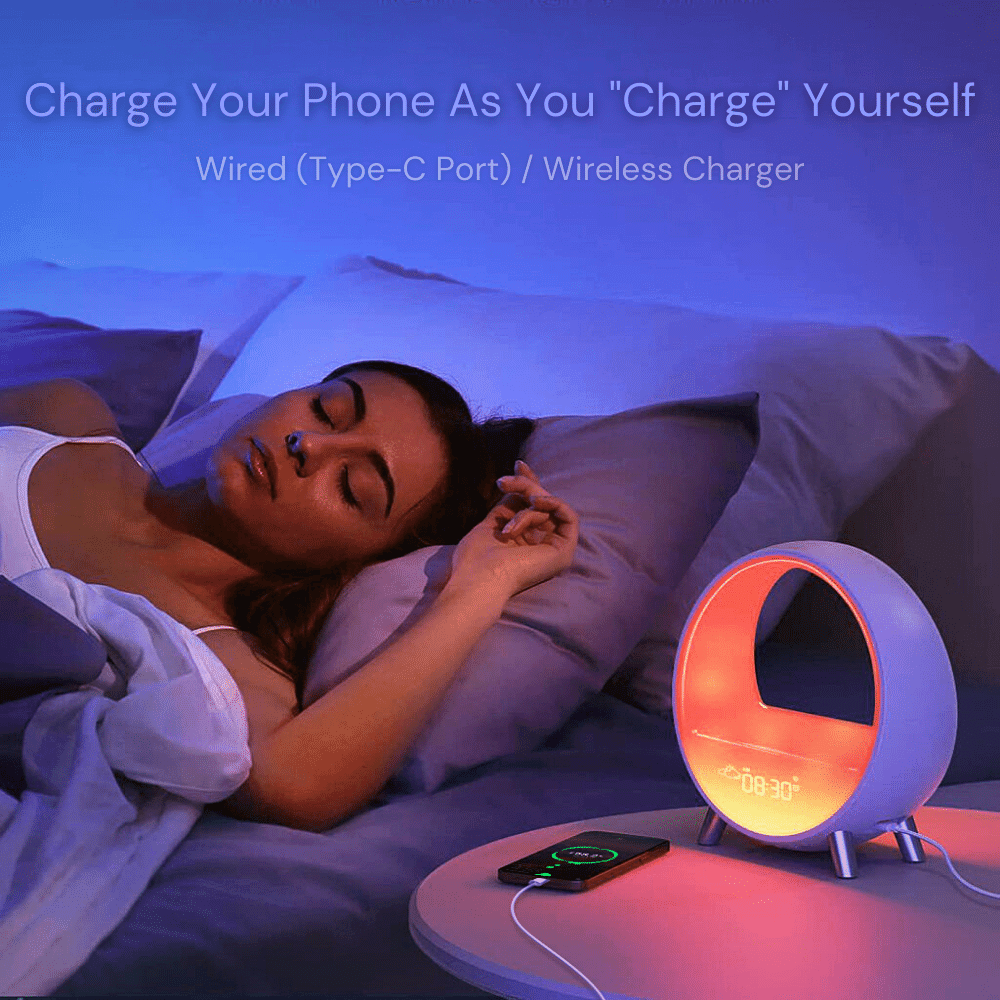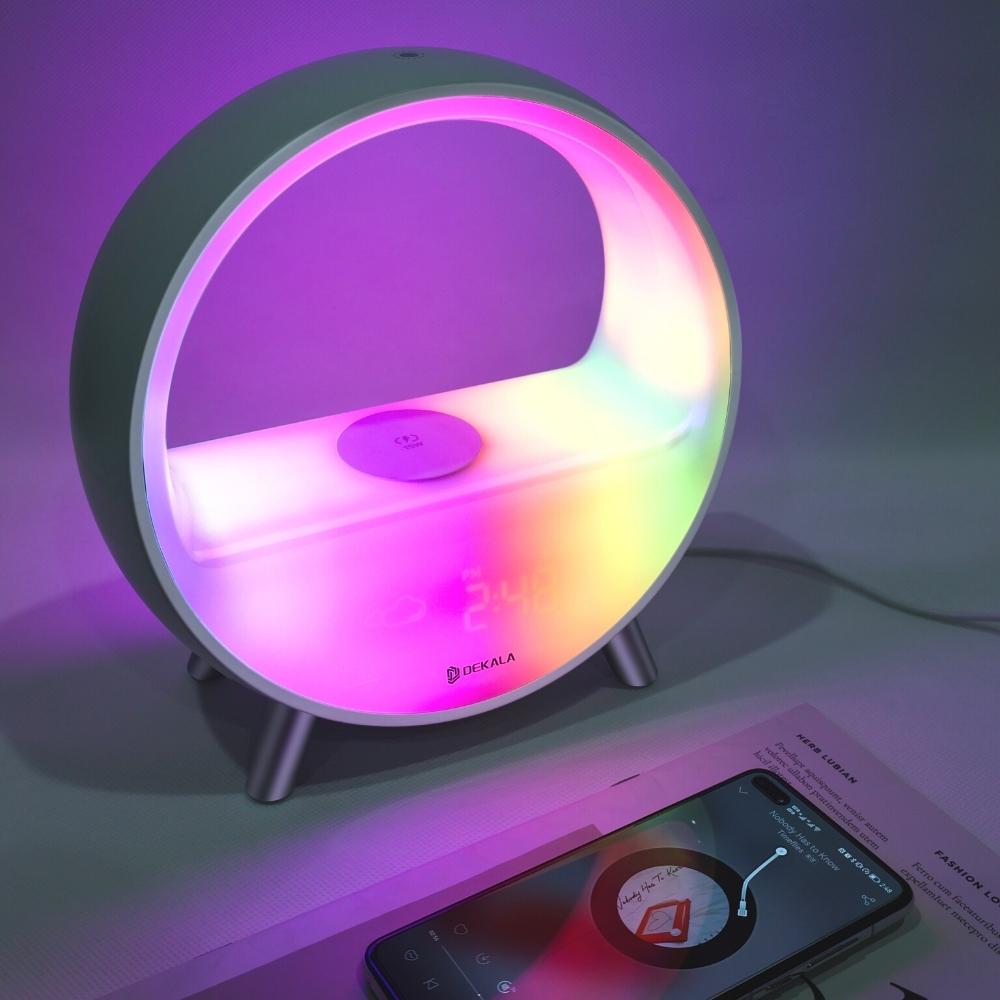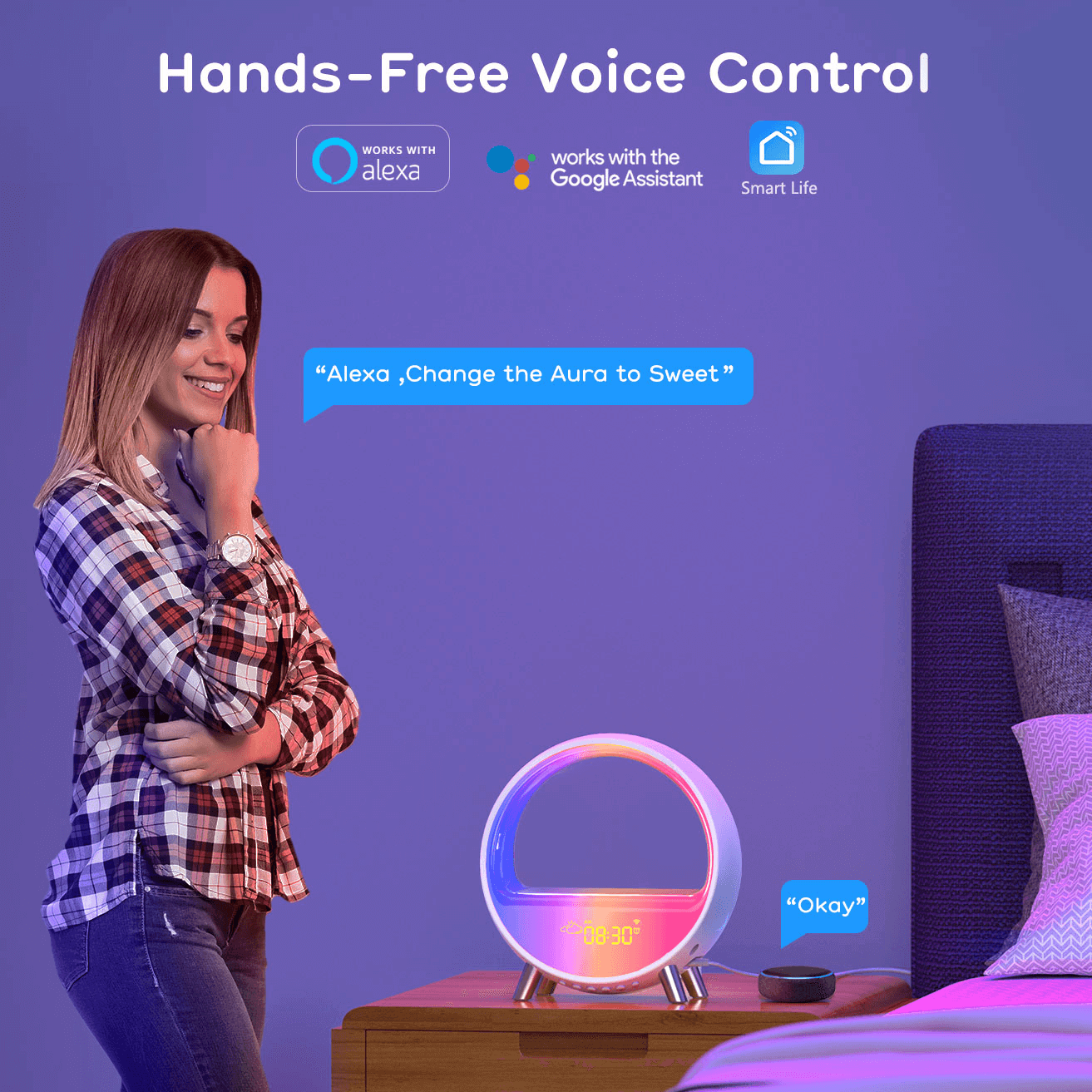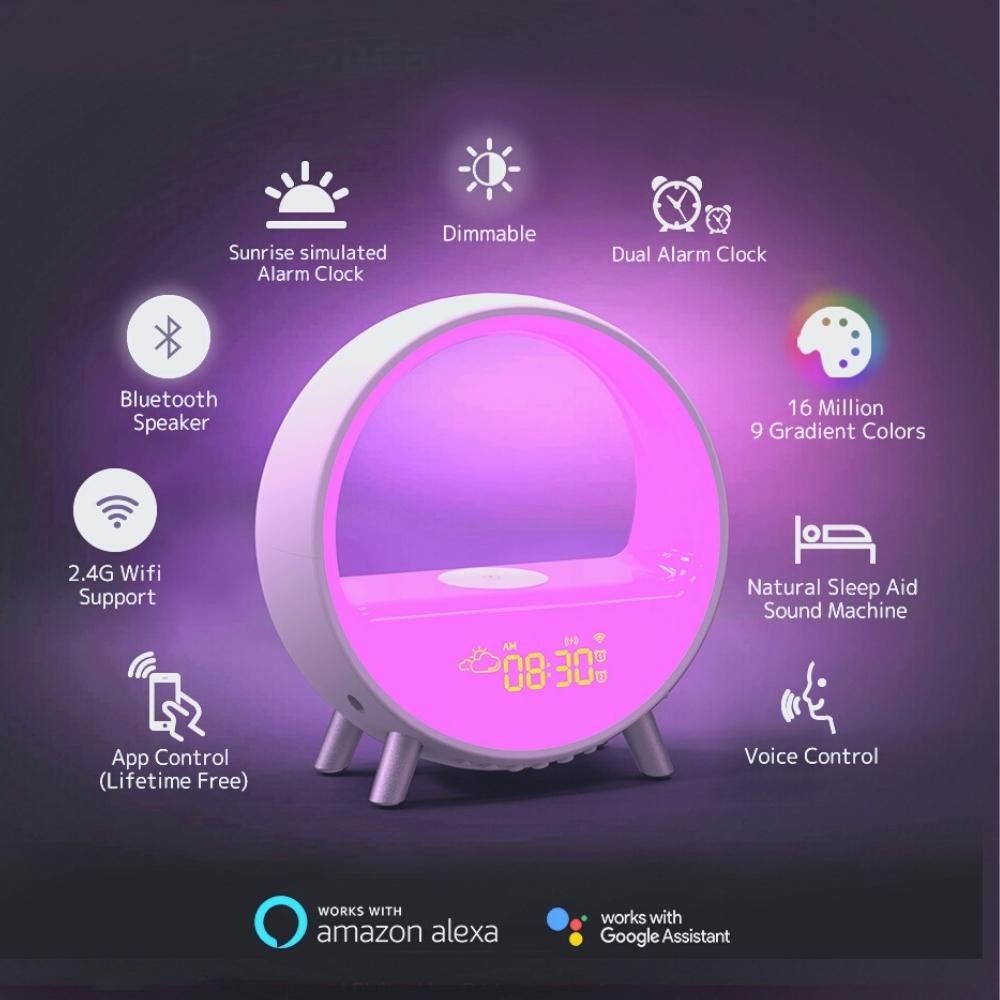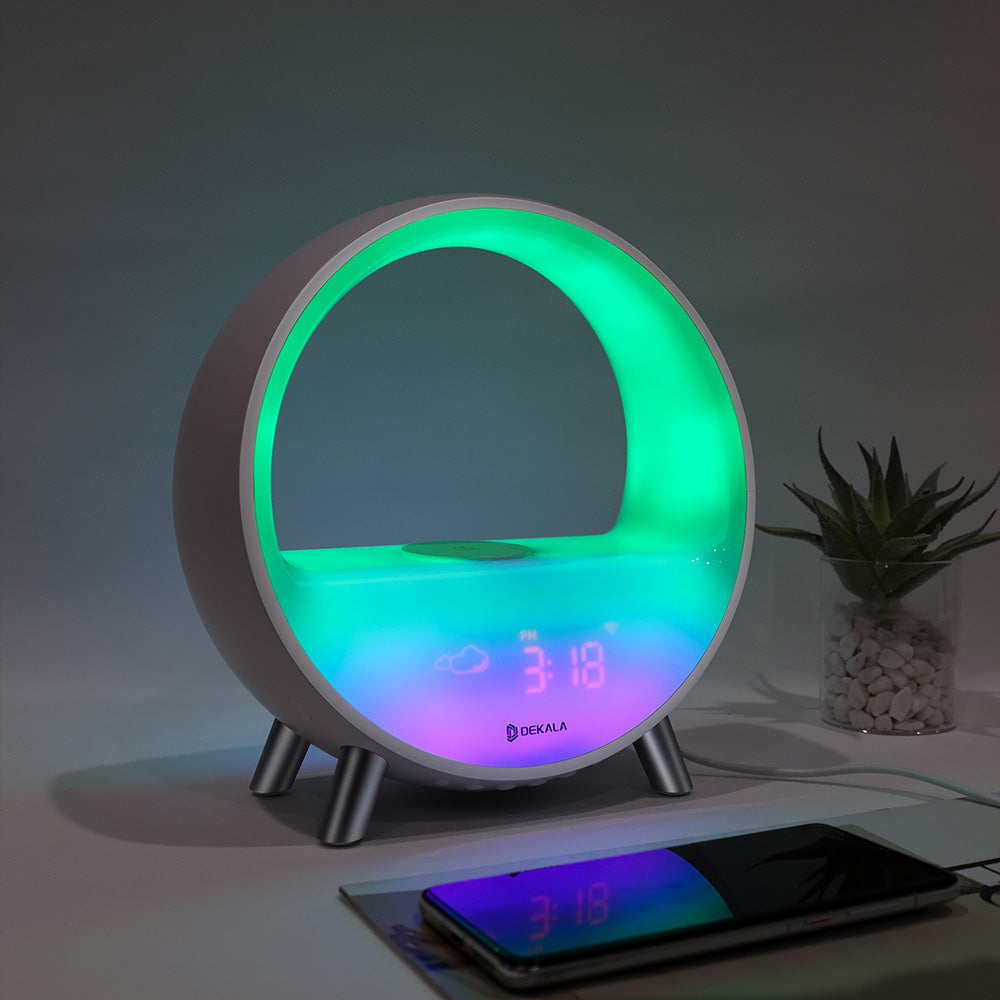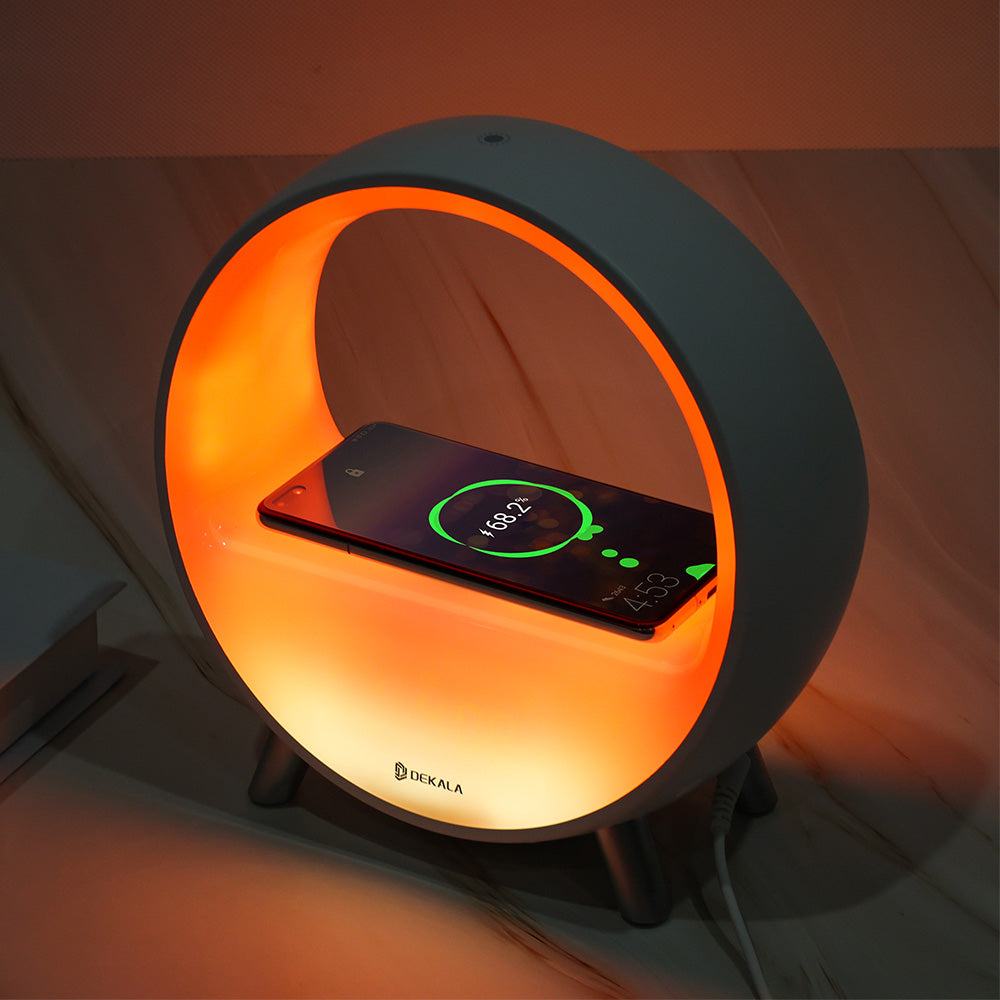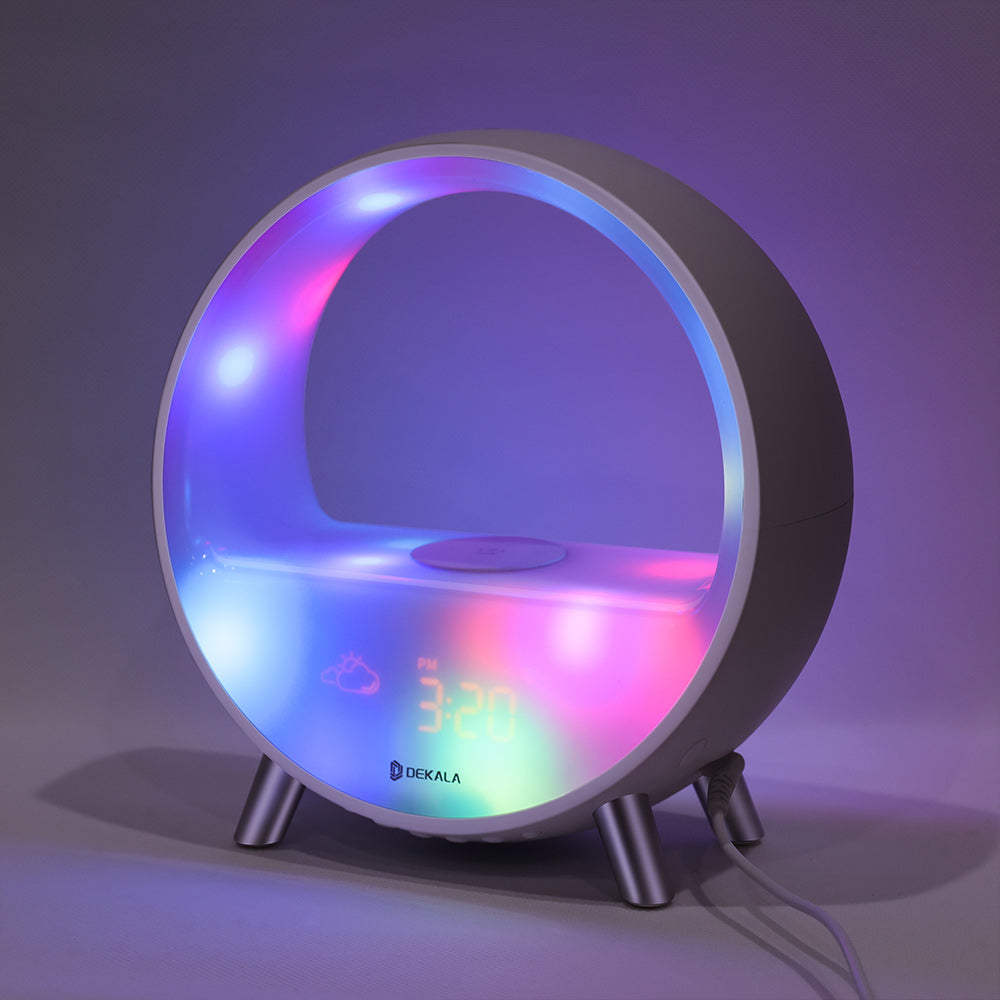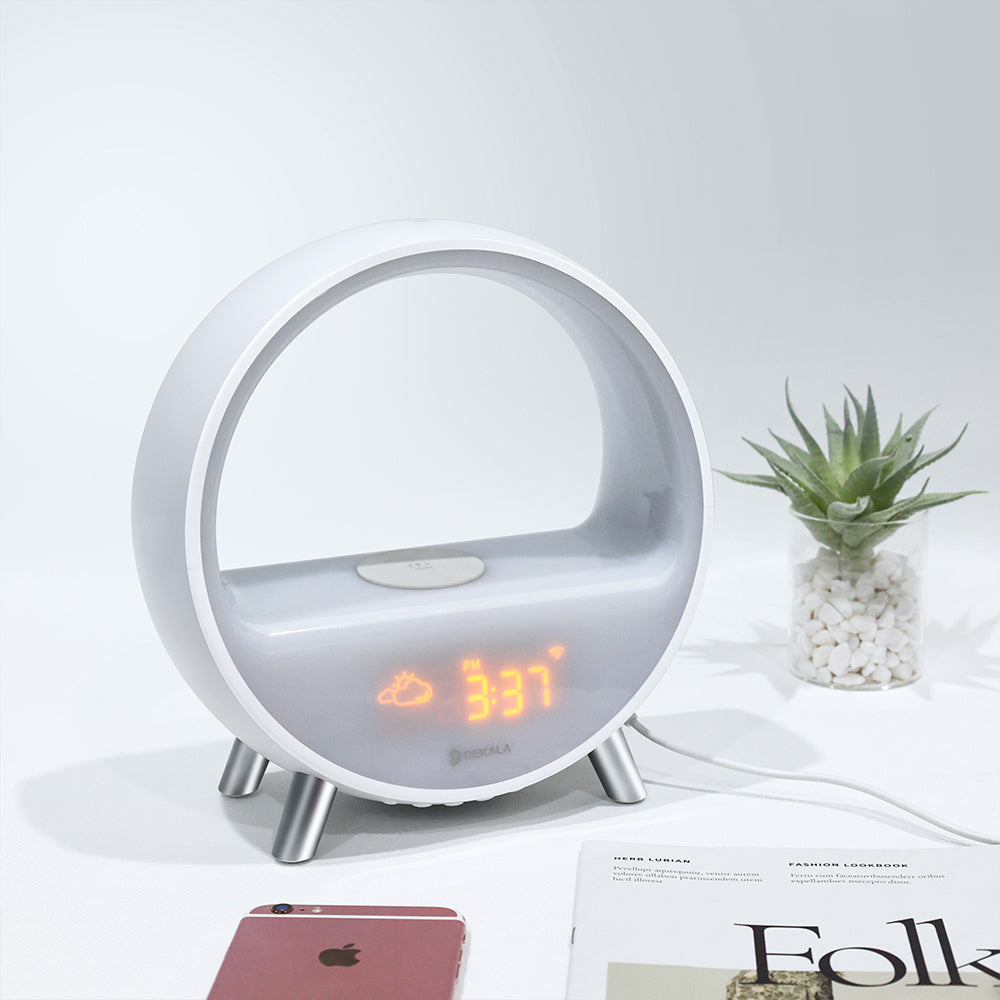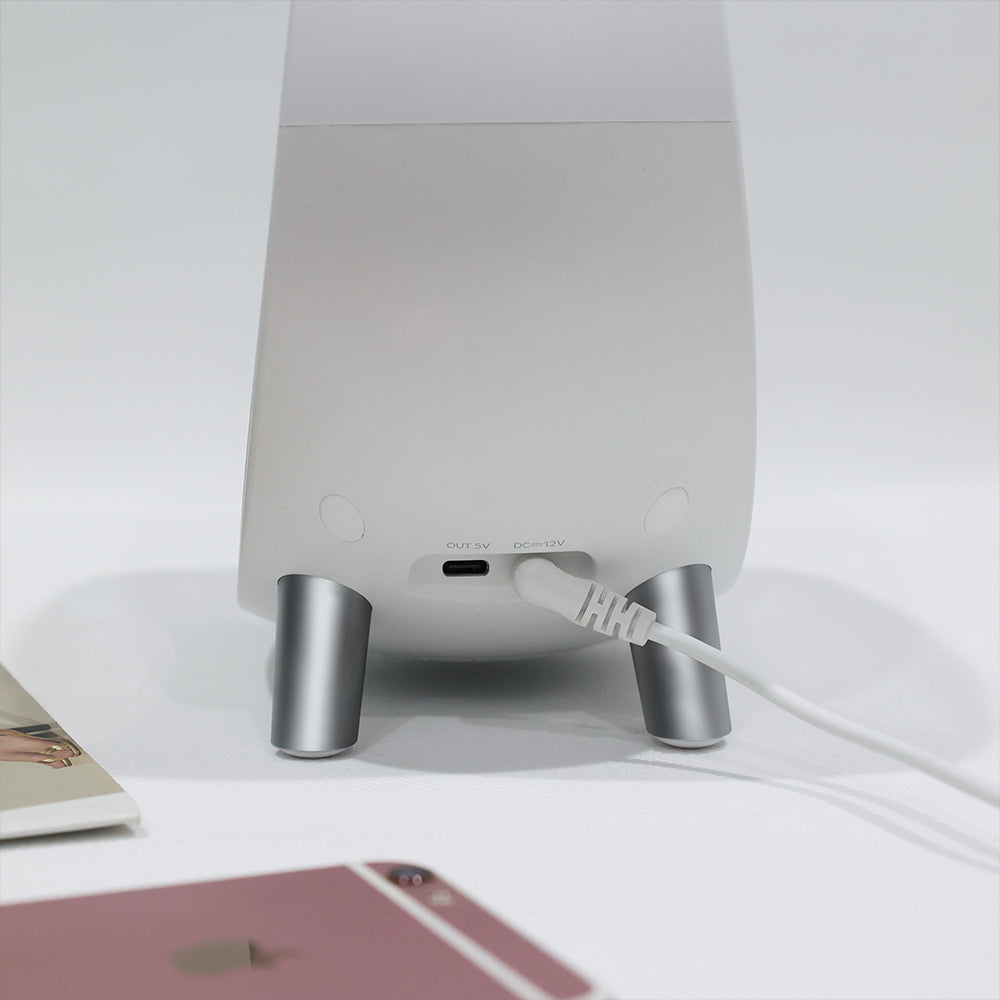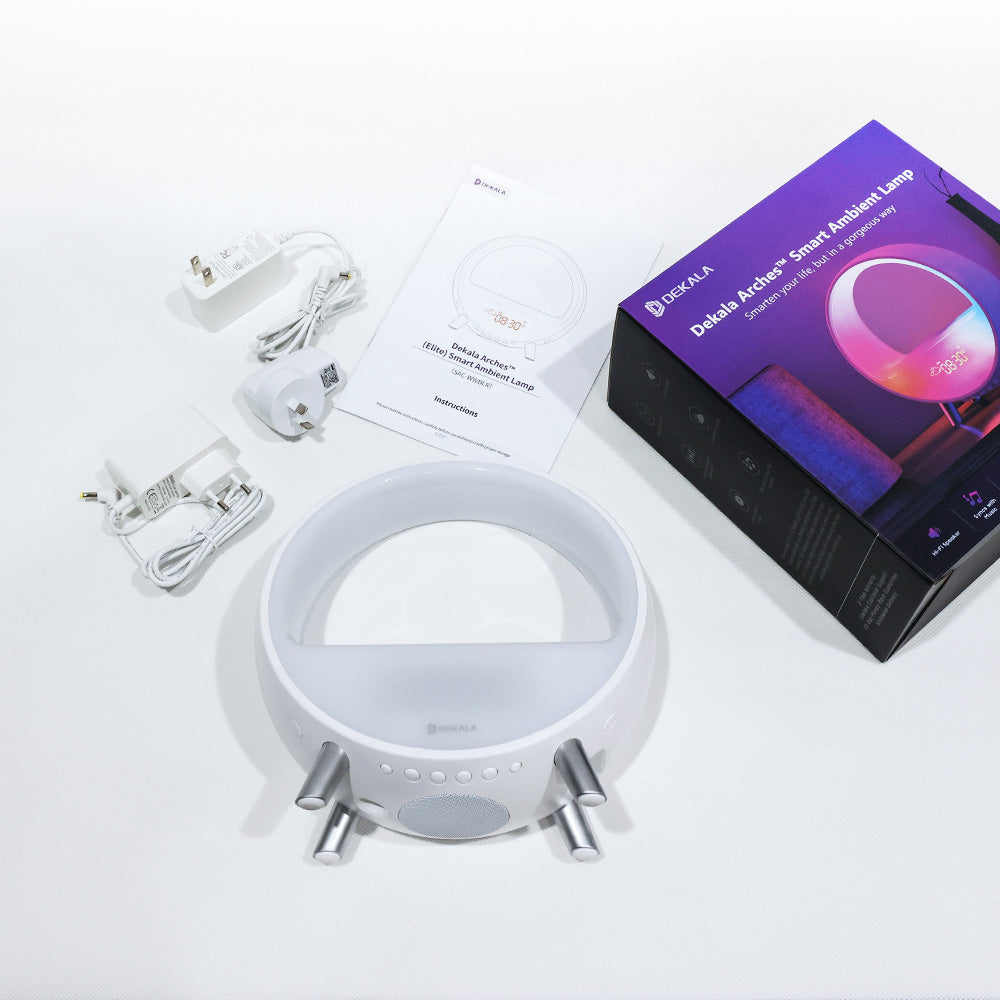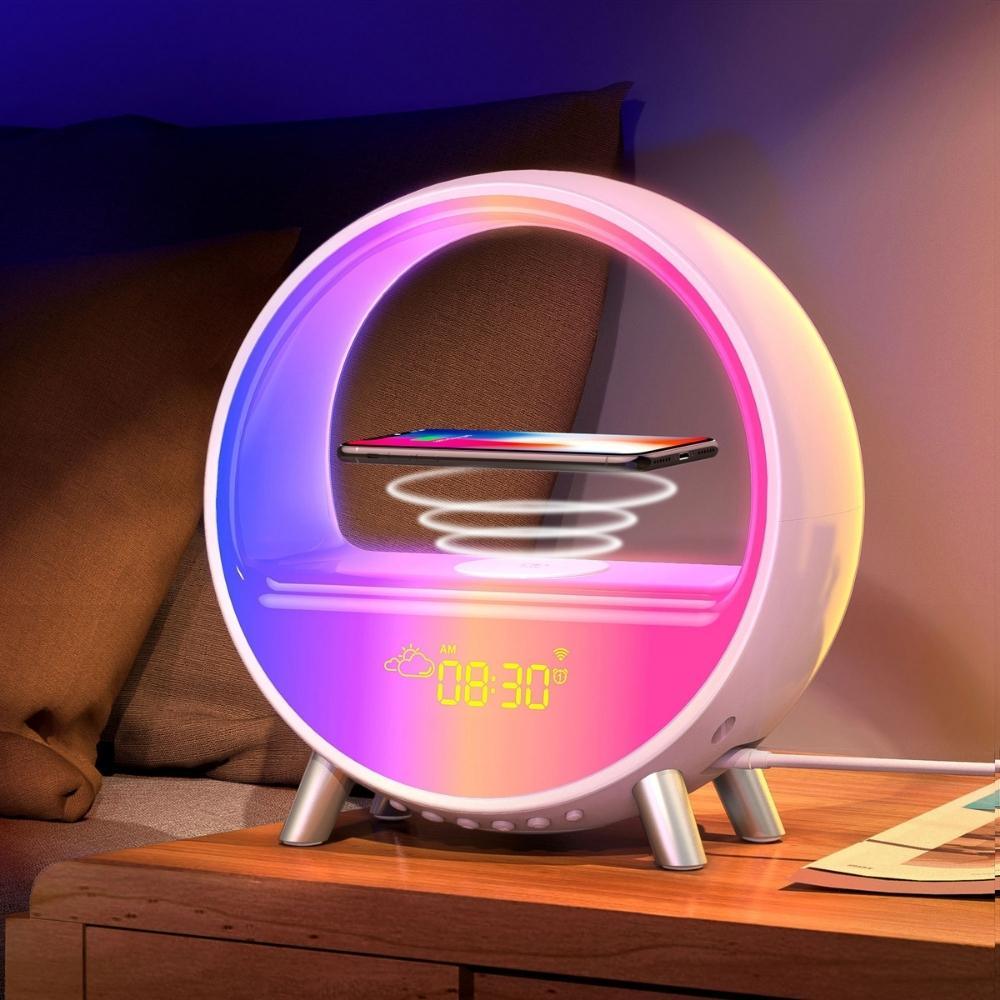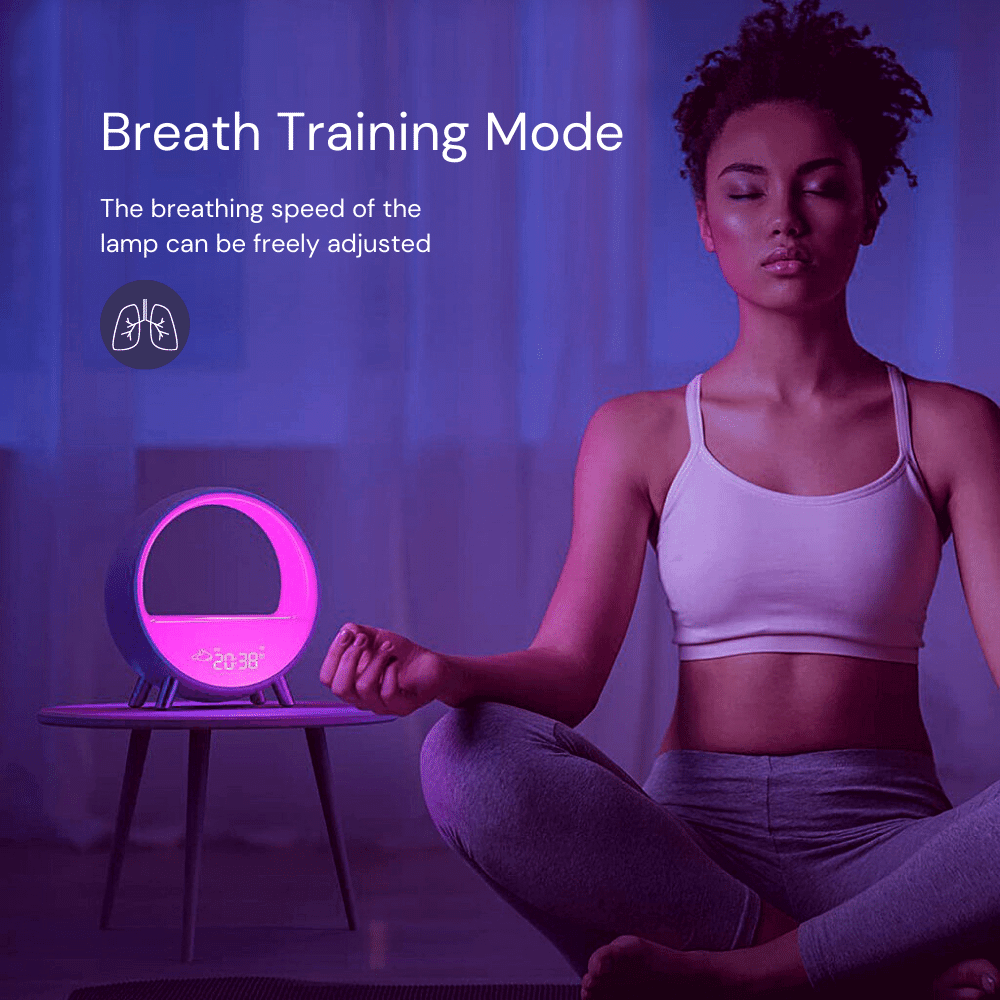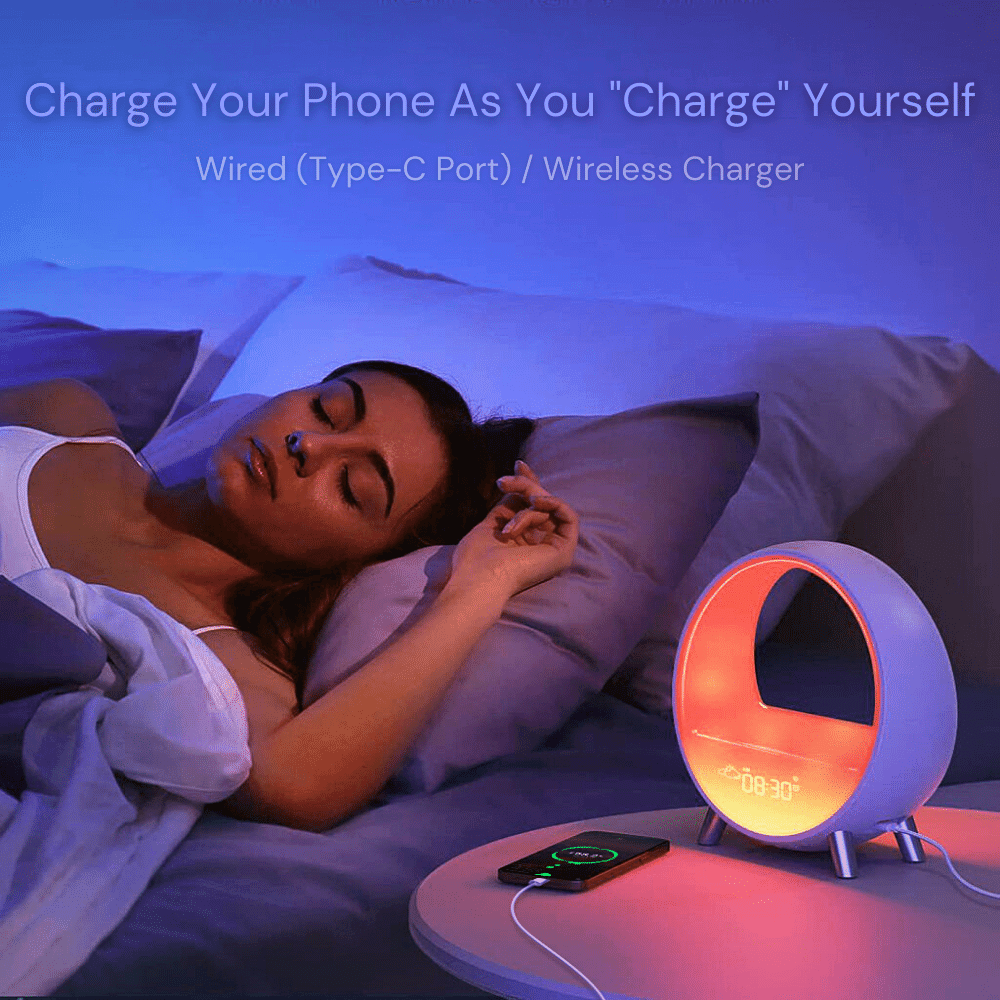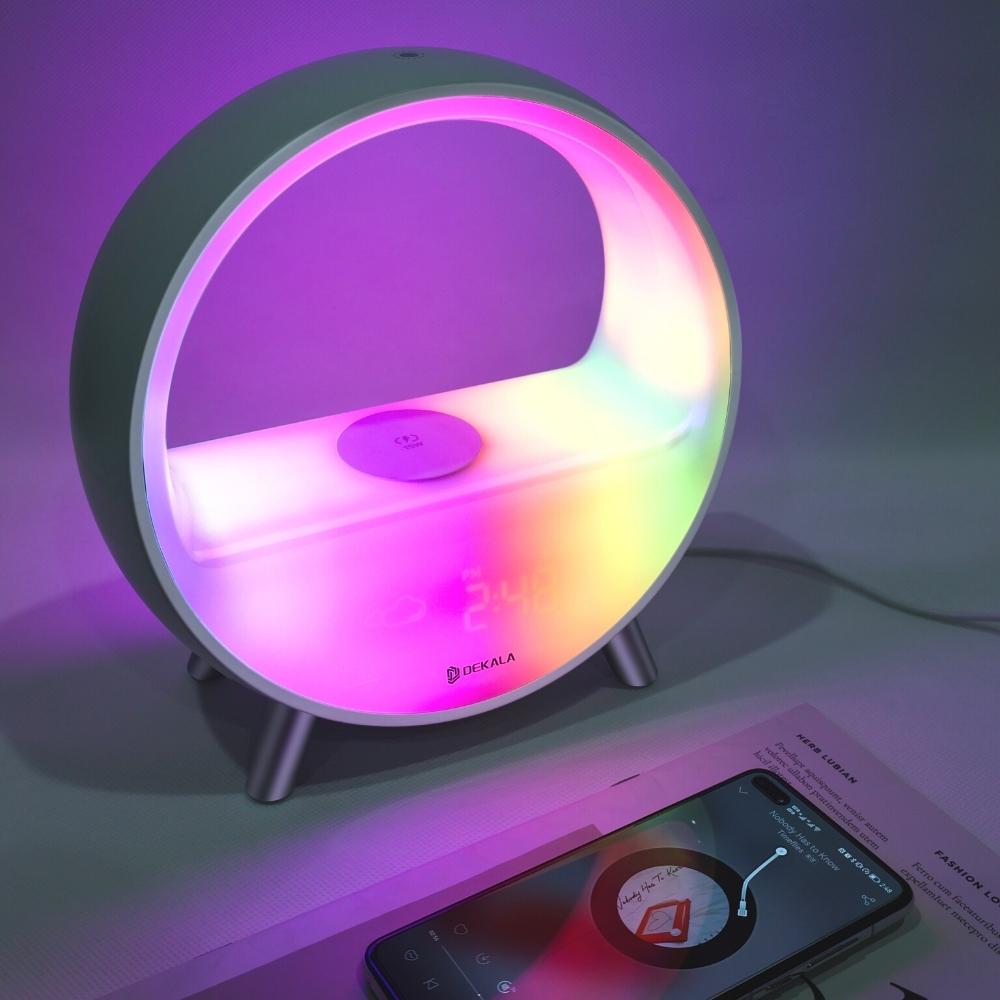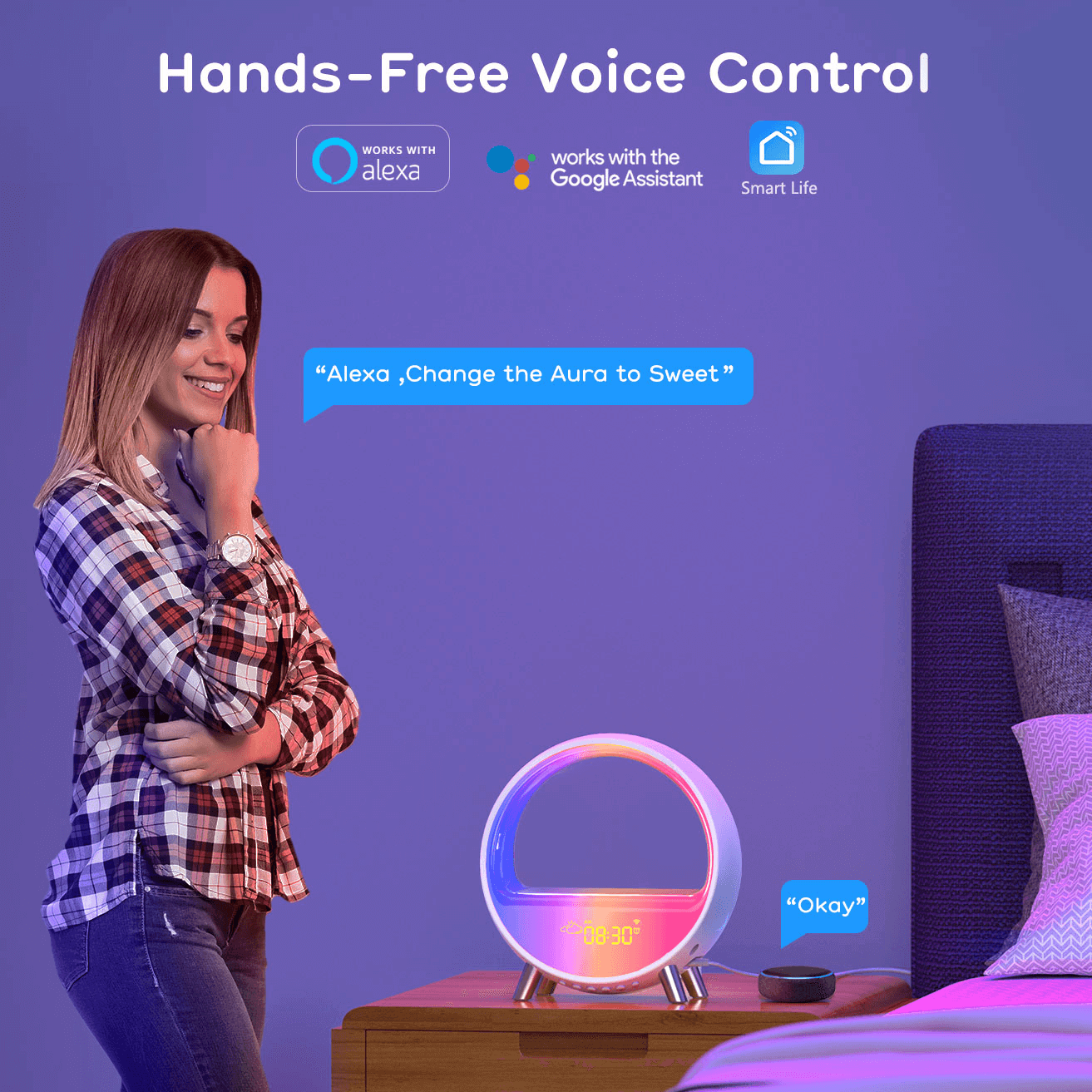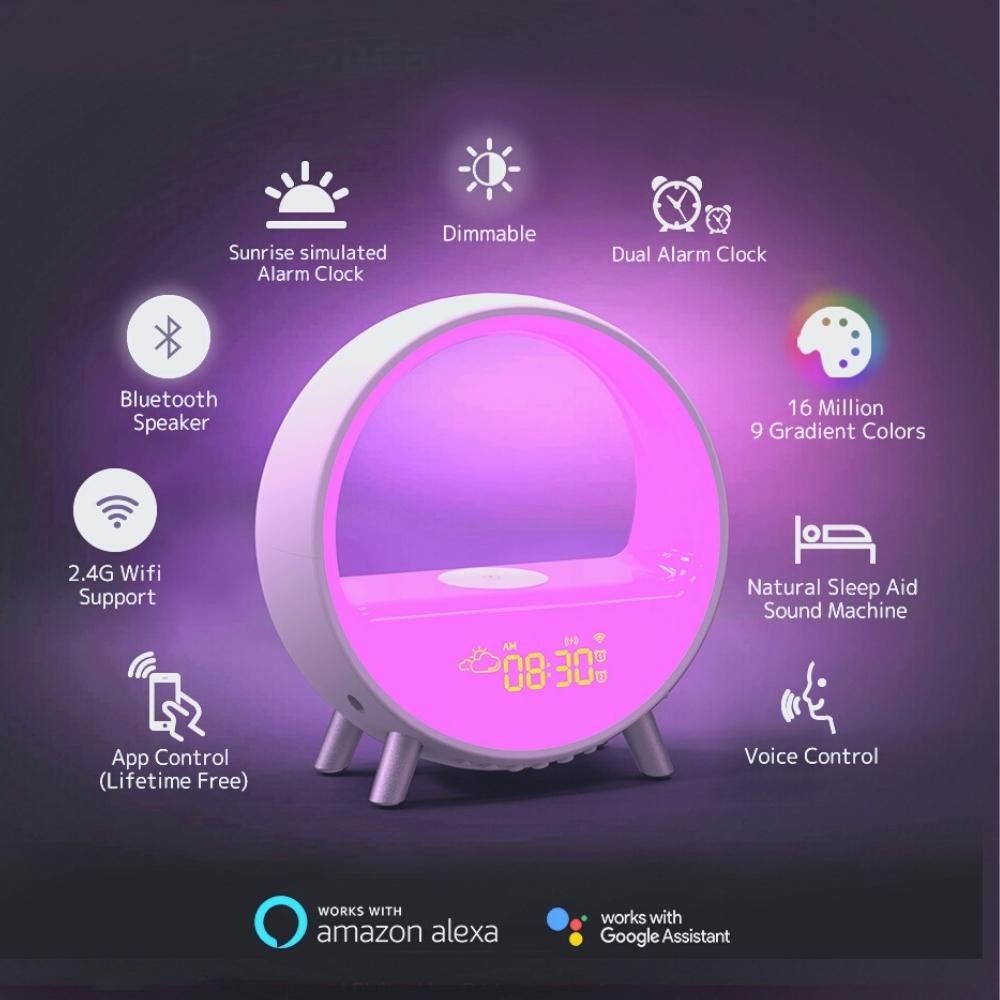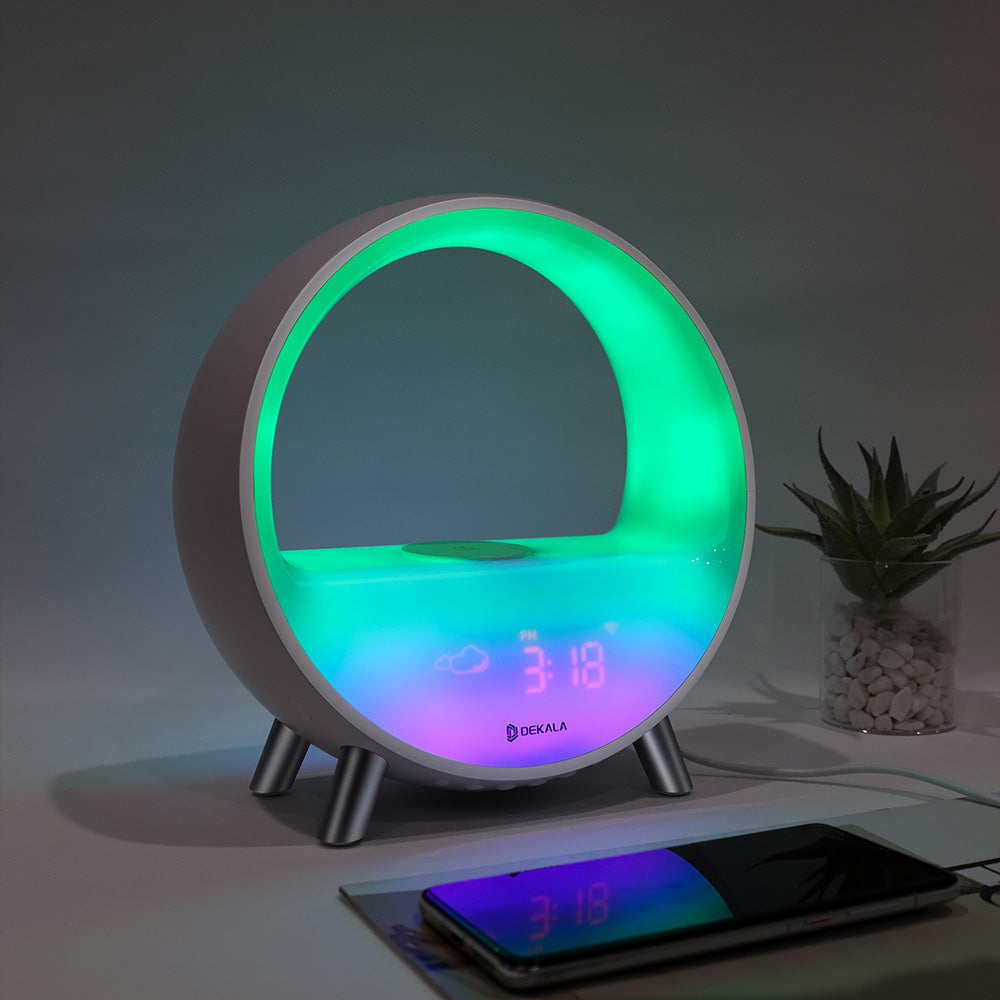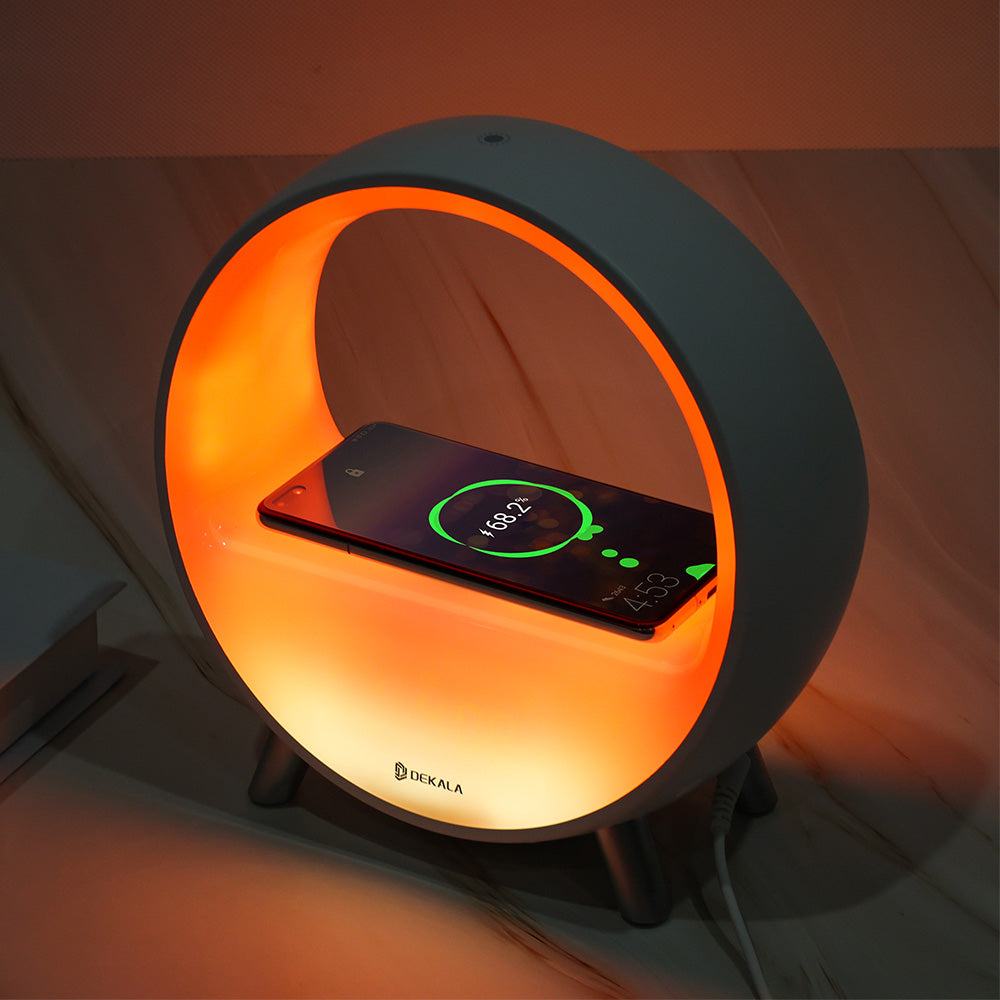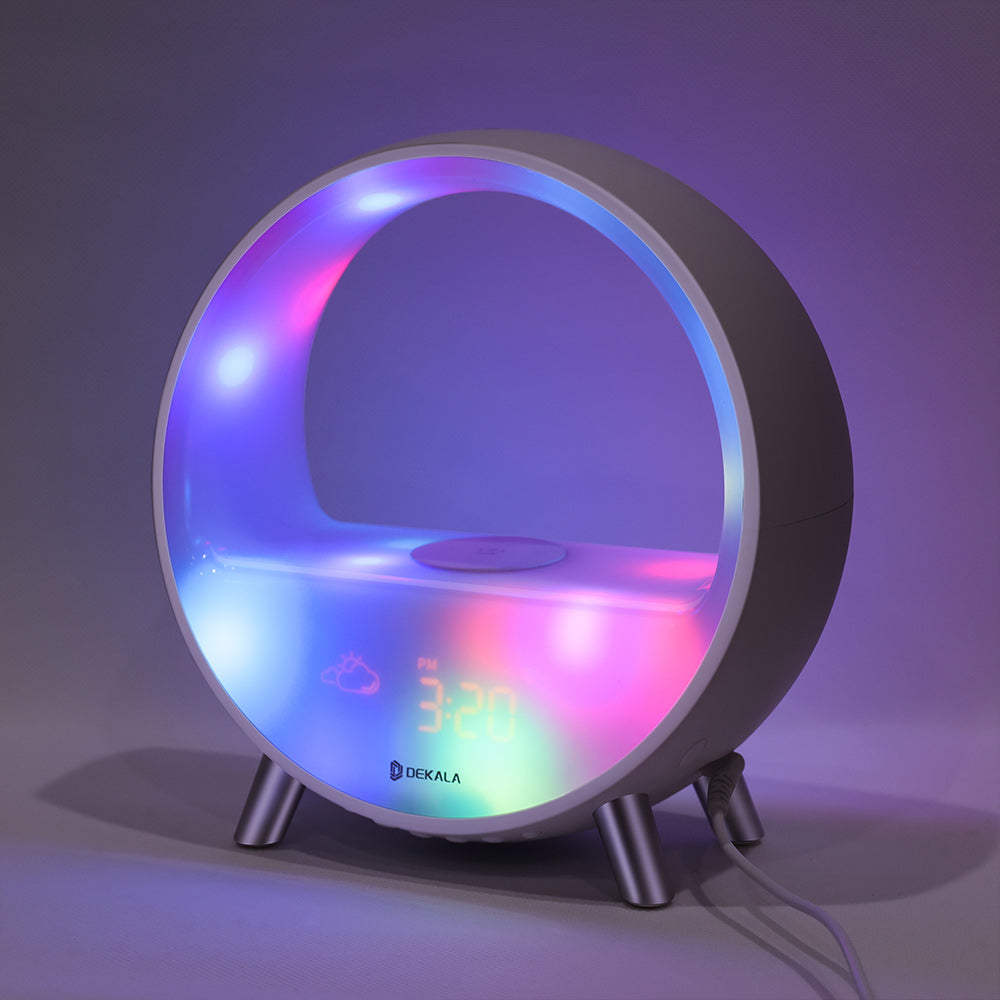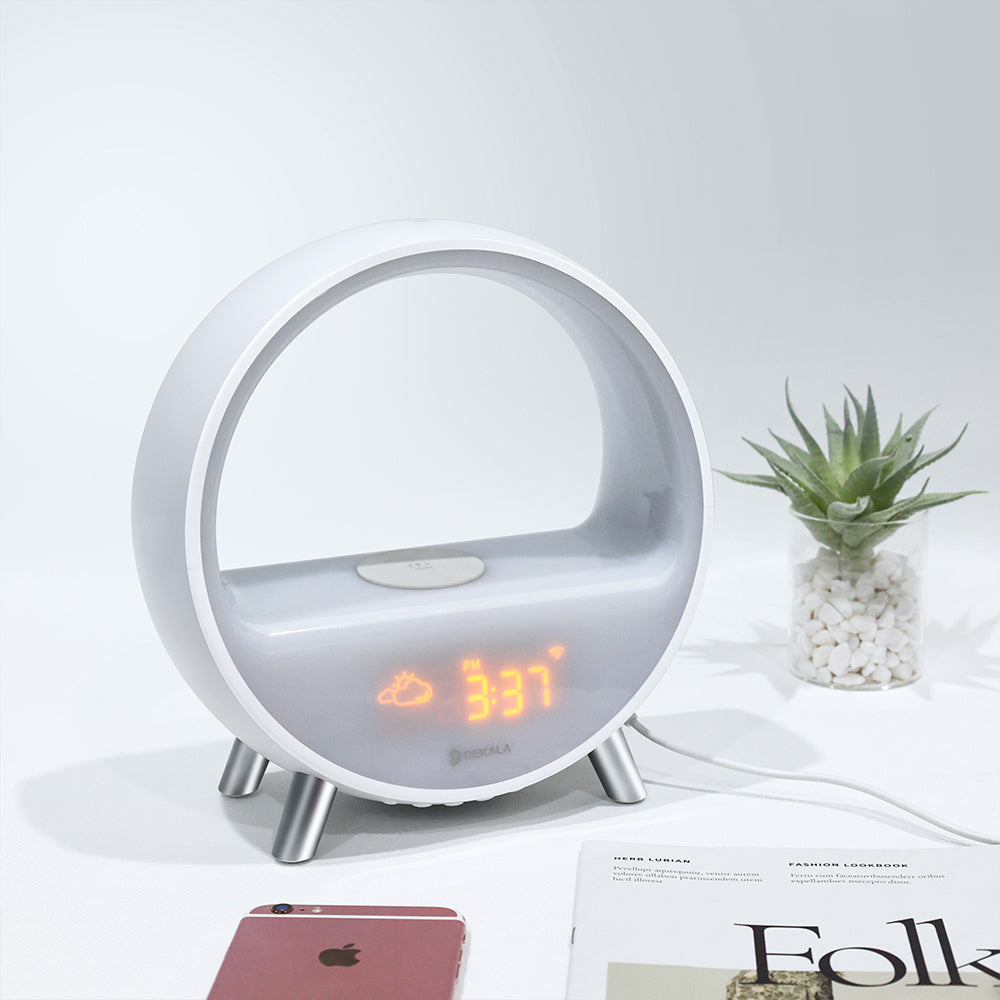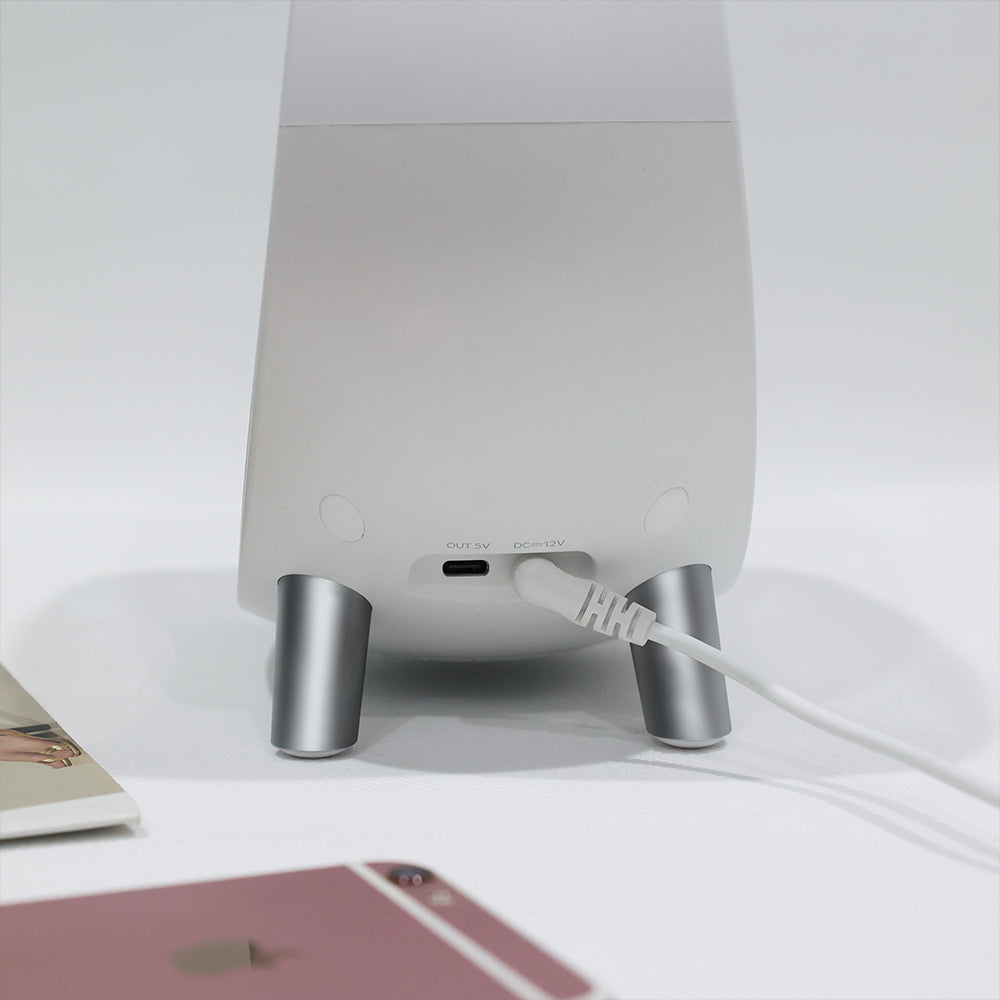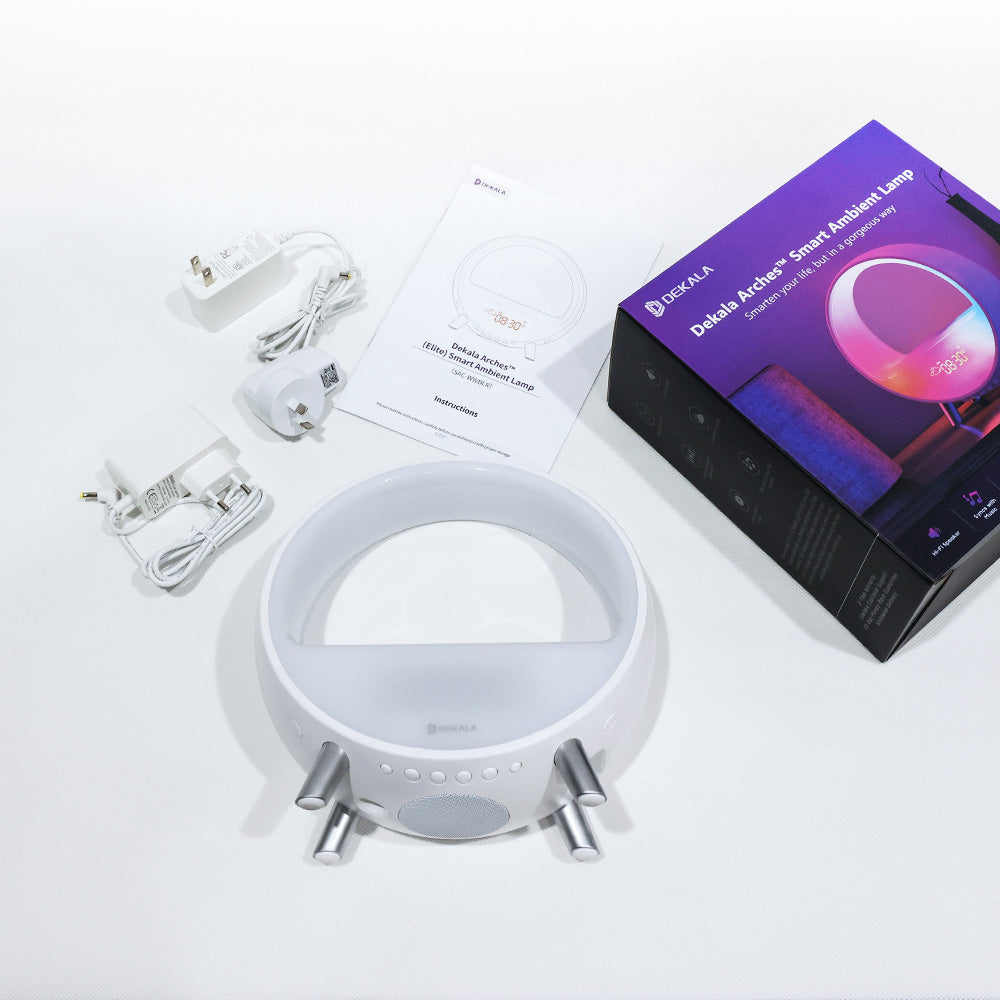 Dekala Arches™
6-In-1 Smart Table Clock With Bluetooth Speaker, Wireless Charger, Weather Display, 9 Dynamic Lighting Effects...
Dekala Prismatic™ Ambient Smart Table Lamp
Smart App Control, Works with Alexa, Google Home
Have the luxury to control the device from the comfort of your end.
Ambient Color Changing Lamp
9 Dynamic Preset Lighting Themes & 16 Million Solid Colors
Fully customize your lamp to fit any space or style.
FAN OF HANDS-FREE CONTROL?
You're lucky.
The Dekala Prismatic is compatible with both Alexa and Google Assistant.
Allows you to easily adjust the lighting for the most comfortable environment.
Power your table lamp on/off, adjust brightness, or change colors using simple voice commands.
Make it uniquely yours.
CARING FOR YOUR LOVED ONES
Take Care of Your Loved Ones in Your Family
For your baby kids
Interact with your child remotely to help them develop a healthy sleep-wakeup routine.
For your elder loved ones
Communicate with your elderly loved ones over long distances and let them know you're still thinking about them.
Totally family-friendly
Long Distance Relationship?
Keep You Feeling Connected with This Friendship Lamp
Tell your loved one you're thinking of them just by simply lighting 'em up.
How To Connect?
Share the control of the lamp with your family and friend in just one step using the Smart Life app.
How Does It Work?
Designate colors to represent your mood or specific message.
And you can say 'I miss you' without saying a word.
Perfect for Home Decor
Smart Decorative Table Lamp
Elegant and minimalist design that fits any place in your house.
Relaxing Gift Ideas
Mood Lamp for Relaxing
Create ambient lighting for your room, perfect for romantic dinner and relaxing mood.
More Than Just A Lamp
See how Prismatic™ helps you shine at day, calm down at night
Say Bye-Bye to Alarm Sound Noise
Light is the best alarm clock
Smart Table Lamp with Timer (Alarm 1)
Perfect for work and study.
Set the alarm, and the light will flash when the time is up.
Customizable Alarm-Lighting
• Dual-alarms, separate your workday and weekend schedule
• Progressive lighting to gently wake your body up
• 9 scientifically-inspired wake-up lighting effects: flashing light, green light or other gradient colors
Waking Up with Heart Racing?
Try to get rid of alarm sounds.
Perfect for light sleepers, light sensitivity, the hearing impaired, natural living advocates...
Breathing Training Light for Sleep
Home natural remedy to help you sleep
Respiratory Therapy with Red Light
• Red light on, breathe in. Red light off, breathe out.
• Red light exposure is clinically proven to be one of the ways to naturally generate melatonin when sleeping.
Passively adjust your breathing rate under the red light to ease your mind.
• Wind down naturally
• Clinically proven results for training a good sleep pattern
Wake Up Light with Dawn Simulator
Sunrise alarm light that lights up gently like sunrise
The natural way to wake up using the sunrise light
Gradually brightens up from mild yellow (mimics the natural sunrise) to a radient sunrise light.
How to set up
1. Open the "Alarm 2" setting
2. Choose the fourth option - "Sun"
3. Select the desired alarm duration, then activate the "Alarm 2"
Simple yet Sweet Design
Modern, Minimalist, Portable
True LED Color Changing Lamp
16 million solid colors to choose from
No-brainer Operation
Manual control: one button to adjust brightness, color, on/off
Travel-friendly with USB Cable
Easy to carry and easy access to power
*For more instruction, please check the Dekala Prismatic sunrise alarm clock manual or find us on Youtube.
You May Also Like
Any two to get 20% off automatically